Who does not know Nusrat Jahan? The beautiful Bengali actress, and Trinamool Congress MP from Basirhat. Her charming beauty may attract you. You like her beauty and lavish political life. But when you come to know about Nursar Jahan's personal life. You will surely fall in love with her love story. So no more waiting. Come with me to read Nusrat Jahan & Nikhil's love story.
Who is Nusrat Jahan & Nikhil Jain?
Obviously Nusrat Jahan is non-other than a charming beautiful Bengali actress and an MP. She won an election in 2019 and reached parliament after defeating BJP candidate Sayantan Basu. Nusrat began her actress journey from "Fair-one-Miss-Kolkata". And then did her first film 'Shotru' 2011.
Nusrat came in contact with Nikhil Jain. He is a businessman in Kolkata. The couple married just after winning the election of 2019. Without wasting much time let us began Nusrat Jahan's love story.
Must-Read love story
How did Nusrat Jahan & Nikhil Jain first meet?
It was Durga Pooja in 2018. When Nusrat Jahan & Nikhil Jain saw each other for the first time. Actually, Nikhil was planning to open a new showroom of Rangoli SAREE in Gariahat.
And his team was looking for an actress or model for the launching of Store. In the meantime, the Nikhil marketing team suggested to him the names of some models and actresses of Kolkata.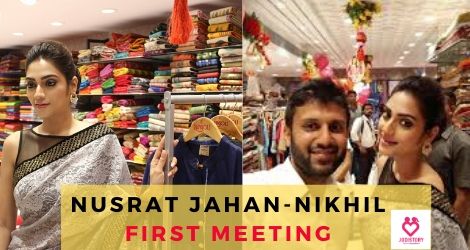 On the top of the model list, there was the name of Nusrat Jahan mentioned. Nikhil finalized Nusrat for his store launching and photoshoot. Before the photoshoot, Nikhil never saw Nusrat Jahan earlier. because he did not see Bengali film before. This way Nikhil net Nusrat Jahan water first time.
Nusrat Jahan and Nikhil love story began
In the first look, Nikhil impressed by Nusrat personality. It was not a love first sight for him. Somewhere he wanted to know more about Nusrat. But Nikhil never tried to approach Nusrat for a date. Because Nikhil did not want to appear unprofessional.
So he never approached Nusrat in that sense. Nikhil never wanted to marry in his life but after meeting Nusrat. His heart did not give him a chance to think to spend life without marriage.
Nikhil and Nusrat first dating
After finishing photoshoot Nikhil and Nusrat became a friend. He asked for coffee and dinner from Nusrat. In the main time, Nusrat canceled the plan because her mom was ill. And somewhere Nikhil's ego was hurt. So this was the first incomplete date of Nikhil and Nusrat Jahan.
Nusrat Jahan arranged the second date with Nikhil
Again after the next photoshoot, Nusrat planned lunch with Nikhil. But her intention was not to date Nikhil. She only wanted to know Nikhil and his personality. Before lunch, someone from the Nikhil's team told Nusrat that he had recently broken up with the girlfriend.
And Nusrat wanted to re-confirm the news from Nikhil. That is why during lunch Nusrat asked him about his love life.. and he said "complicated".
After the third photoshoot, Nikhil and Nusrat planned to spend time together.
Nusrat Jahan Nikhil love life started
Spending time together Nikhil and Nusrat Jahan came to know each other. Nusrat's imagination about Nikhil was as a Casanova boy because he came from a business family. But her perception change when she knew him deeply.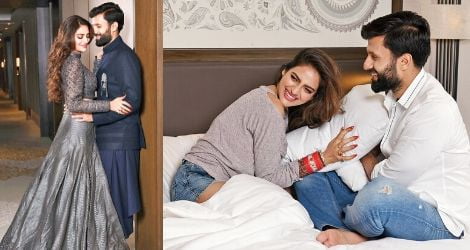 For Nusrat, she never saw a better human being on earth other than Nikhil. Same Was the condition with Nikhil. He never met such a nice person as Nusrat before. That is why he planned to begin his new love life with Nusrat.
How did Nikhil propose Nusrat Jahan?
Although they become good friends. Nikhil was with Nusrat in all her ups and downs. Nikhil stands up by her side during tough times, controversies trauma. It was Nikhil's birthday when Nusrat planned his birthday party and everything.
And Nikhil was on the way with Nusrat in his car. He was going to drop Nusrat to her house after the birthday party. Suddenly Nikhil acted like a car is facing some problem. And he stopped the car in the middle of the road near Victoria Memorial.
Then Nikhil got down from the car and took out a ring from his pocket. And then proposed Nusrat for marriage. Of course, without wasting time Nusrat said yes to Nikhil and Happy Love life began.
Must-Read love story
Nusrat Jahan and Nikhil marriage
Just after winning the 2019 election. Nusrat became MP, Member of Parliament. After winning Nikhil and Nusrat Jahan secretly married in turkey in the presence of selected family members and friends.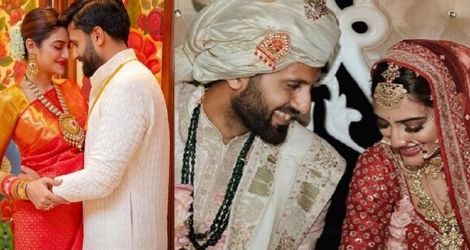 Now Nusrat and Nikhil are living a dream life after getting married. For Nusrat, it is a wonderful moment when you spent the whole life with someone you love the most. How adorable Nusrat Jahan & Nikhil's love story is.