Well, everyone is aware of the character Circuit played by Arshad Warsi. It is one of the most iconic characters, that brings tears brimming your cheeks with laughter. So, no wonder Arshad Warsi's love story is a hilarious tale. A person who is so funny and yet humble inside-out has an adorable love story. Not to mention, a talented actor along with a caring father, Arshad Warsi is an ideal example of what a man ought to be.
So to find out the intricate details of his love story, scroll down!
Must Read the following:
Arshad first met Maria in a dance competition
Very few people know that the couple is crazy over dance. Hence, the credit to their first meeting goes to a dance competition at St. Xavier's College in 1991.
Arshad was invited as judge whereas Maria was a participant. Maria's dance skills impressed Arshad. His eyes saw a supremely talented dancer with the most beautiful smile ever. Though it was love at first sight. Arshad couldn't resist noticing her.
Later he offered her to become a part of his dance troupe. Much to his dismay she politely refused.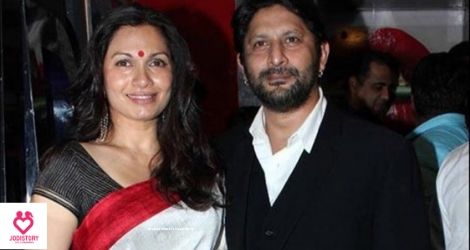 Arshad Warsi's Love Story's credit goes to a mutual friend
Three months later, Arshad and Maria met again. Courtesy to a mutual friend who made things easier for them.
Arshad and Maria both had feelings for each other. Yet, none of them confessed. When Arshad confronted Maria whether she has feelings for him, the girl flatly refused.
However, this time our actor's love story did progress a little. He convinced Maria to be apart of his dance troupe ad the rest is history!
Arshad and Maria confess feelings for each other
Arshad's stubborn nature let Maria spill the beans. It happened in a dance show in Dubai.
Arshad offered coke to Maria at a party. Little did she know that the coke actually contained some beer in it. Thanks to Arshad's prankster nature.
A little tipsy and dazy after the drink, Maria confessed her feelings. Not only she said "I love you" but also added that she can't live without him. Hence, Arshad Warsi's Love Story was sealed this very day.
Arshad Warsi's Love Story sealed with marriage to Maria Goretti
Though Maria's parents had a little difficulty with accepting a son-in-law from the film industry, eventually they agreed.
The wedding happened in two styles: a Christian wedding followed by a nikah. On 14th February 1999, the couple exchanged the sacred vows.
No wonder, their marriage did have little ups and downs, but they managed it well.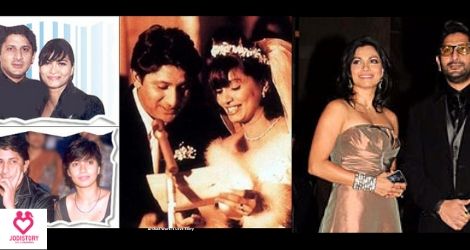 Arshad Warsi's children
The family deemed complete with the arrival of their first child, Zeke Warsi in 2004. Later, they welcomed a baby girl in the family.
Zene Zoe Warsi led to a perfect happily ever after in 2007. The couple dotes on their children and thus are caring parents.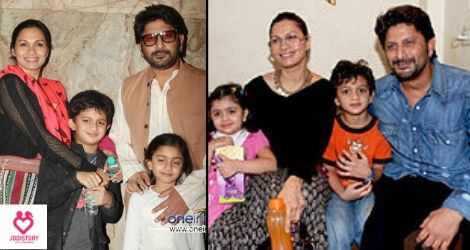 Must Read the following:
Conclusion
Arshad and Maria both are doing professionally well in their respective careers. Also, they are a perfect couple leading as an example for others. Their commitment towards each other and their family keeps their relationship afloat. With each passing day, their bond strengthens!