Nothing can be more heartwarming than best friends falling in love. Sanam Johar and Abigail Jain are winning the hearts of millions since they were on Nach Baliye 8. The adorable chemistry between the two you was just so lovable. From flaunting their romance to getting the highest scores in the show Sanam and Abigail definitely were ruling over the audience's hearts. But how did their love story begin? I have gathered full details about them. Come and take a look at how Sanam Johar – Abigail Jain's love story began by saying thanks and their marriage plan.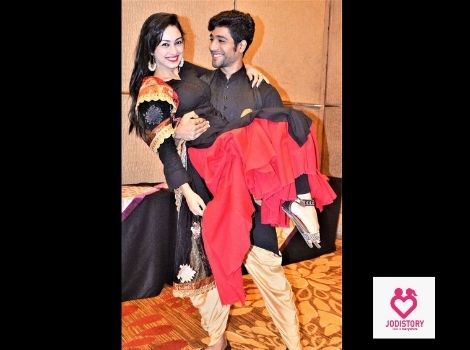 Abigail Jain is a well-known name of Hindi TV serials. She is best known for her lead role in a series named 'Humse Hai Life'. She is also in the lead roles of Hindi television serials named 'Zindagi Wins' and 'Kya Dil Mein Hai'.
Sanam Johar is a famous dancer and choreographer. He is a contemporary dancer. Sanam was a participant of a dance reality show named 'Dance India Dance'. He was the second runner up in the show and from then he started getting his fame.
Must read love stories
Sanam Johar and Abigail Jain's first meeting – A planned but awkward meeting
Abigail and Sanam were from different professions back at that time. So it is quite intriguing that how did they meet each other. In an interview, Abigail answered that Sanam and she had a common friend. He wanted her to meet Sanam. Because deep down he wanted Sanam and Abigail to start dating.
It was a planned meeting for both of them. Still, it started on a wrong note. When Abigail reached her friend's house Sanam appeared in front of her wearing in a towel. Abigail said that it was quite a funny moment and an awkward one.
Also, she said that she found Sanam very snooty. She said to her friend that she does not want to meet Sanam further. But later on, she met him on a fine evening and it was the start of a friendship for both of them.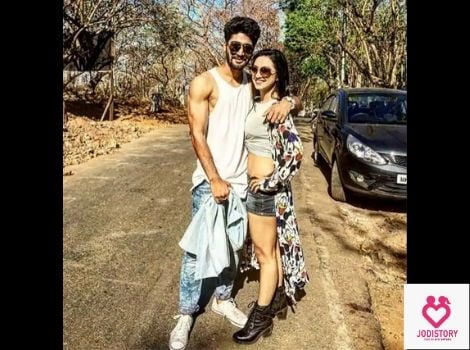 Abigail Jain and Sanam Johar became best of friends
Sanam Johar and Abigail Jain's first meeting was definitely awkward. But it did not stop them from becoming good friends. The time these two met, they just became good friends. Abigail helped Sanam to settle down in Mumbai.
Sanam and Abigail shared a really great bond of friendship. But they always knew that they wanted to be more than just friends. But it was really difficult as Sanam and Abigail both are really shy. They had to wait for almost a year and a half to move things further. Asking about how Sanam proposed Abigail, it is really a funny story.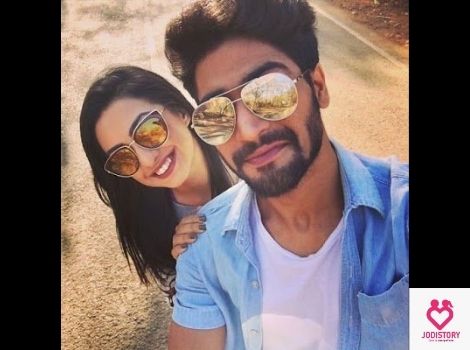 Sanam Johar proposes Abigail Jain and she says 'Thank You'!
Being a shy guy Sanam had to gather a lot of courage before proposing Abigail. But why did she say thank you? What happened when Sanam proposed Abigail? Do you want to know all of these? Okay, I will be creating no more suspense further.
So, after being best friends for over a year Abigail lost all hopes. Because she knew that Sanam is a really shy guy and also really focused on his career. But finally, Sanam gathered himself to ask Abigail the big question. It happened at a friend's party. Sanam approached Abigail and expressed his feelings to her. But Abigail was very sleepy and to his reply, she said thank you!
The next day all their friends were talking about Sanam's proposal to Abigail. Then she realized that Sanam had actually proposed to her. She went to Sanam to clear the confusion. She said that she apologized because she did not understand what Sanam said last night. But Abigail accepts the fact that now she does realize what he meant.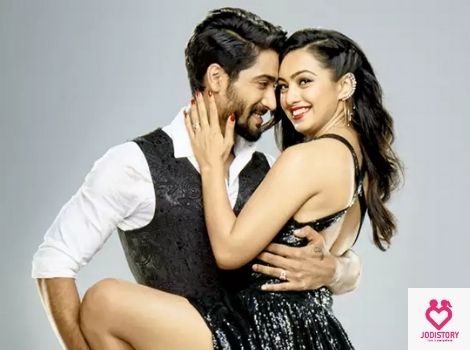 Sanam Johar and Abigail Jain's cute and mushy relationship
Sanam Johar – Abigail Jain the "Dancing Jodi's" adorable love story is really cute and mushy. Once in an interview, Abigail said that he joked to Sanam that if he wins the reality show he was a part then, she will marry him. And to her surprise, Sanam actually won the show and they both immediately started dating after that.
Sanam accepted that Mumbai was only his workplace until he met Abigail. The duo has a really romantic but cute bond that is all over there Instagram. The two have enduring chemistry between them. But, Abigail and Sanam both agree to the fact that Sanam is the more romantic one among them.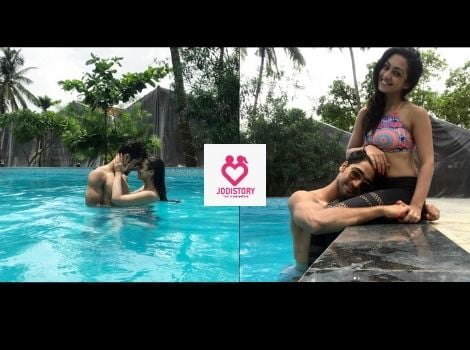 They have really romantic moments. Abigail shared one such moment. It was her shoot 50 km away from her house and she got really upset about the fact that her co-actors will have food and wine but she is unable to have it. She called Sanam and told him about this. And within two hours Sanam came with food and wine to Abigail's set.
Abigail and Sanam give us this mushy feeling about love. In fact, Abigail agreed that the gesture was really filmy. But obviously she liked it.
Abigail Jain – Sanam Johar the 'Dancing Jodi'
Sanam Johar is mostly popular for his dance. He is definitely a great dancer. Sanam and Abigail were the participants of the famous couple dance reality show "Nach Baliye 8". But, Abigail to everybody's surprise is matching with him toe to toe.
The couple is hot and fit. They had fantastic chemistry and amazing dance moves on stage. 'Nach Baliye' actually showed their true bond and chemistry. Audiences and judges loved the couple's performances. Abigail Jain and Sanam Johar also became the first runner-ups of the show.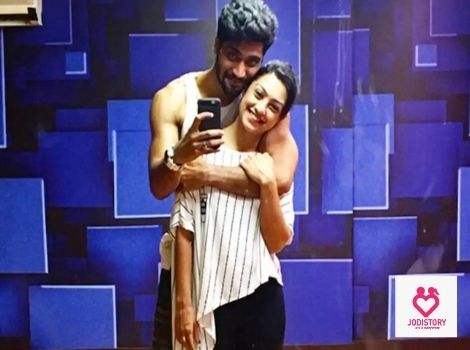 Abigail propose Sanam in front of the World
Sanam may acclaim himself to be more romantic than Abigail. But, the way Abigail proposed Sanam was really very special and out of the world. Are you feeling eager to know what Abigail did?
Sanam and Abigail were performing well in "Nach Baliye". And in one episode after their performance, Abigail just went down on her knees. She proposed Sanam on National Television. Yes, it is really shocking but she did propose him on a national platform.
Pretty obviously Sanam was really shocked by Abigail's grand gesture. Not only Sanam but everyone including other participants, judges, hosts, and the audiences were also totally surprised. It was a very overwhelming moment for both of them. And to Abigail's proposal Sanam Johar and Abigail Jain got engaged on the stage of the show.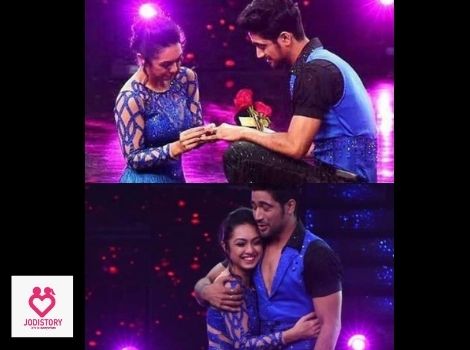 Must read love stories
What is the current status of Sanam Johar and Abigail Jain? Their marriage plans
Sanam and Abigail are in a live-in relationship in the present stage. The duo is madly in love with each other. Their Instagram accounts are flooded with their intimate and romantic pictures. They also went to Goa to spend some quality time with each other. Because they both are really busy in their respective lives.
The couple has recently celebrated their 5 years relationship. There are a lot of questions about Sanam Johar – Abigail Jain's love story and marriage. In an interview in 2007, Abigail was asked about their marriage. She said that they both have goals in their lives and want to buy a house for their parents. Abigail said that they both have a very secure place in each other's lives.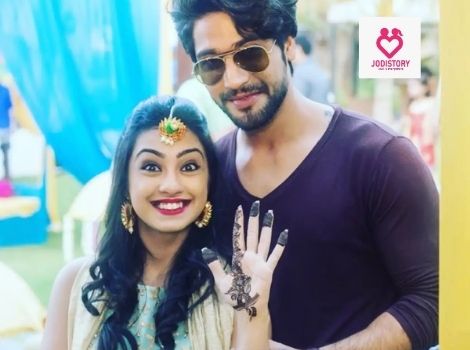 So, did you enjoy Sanam Johar – Abigail Jain's love story and marriage plans? The couple is very happy with each other and living very happily together. And we hope that they get married and be the happiest.