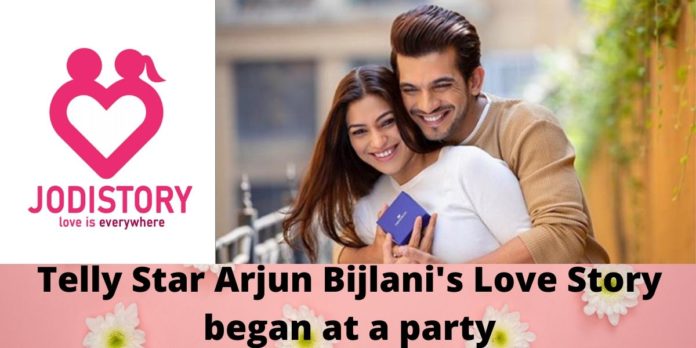 When opposites attract, they make the best couples. Arjun Bijlani is an actor with a charming personality and handsome looks. Not to mention, his impressive ability to make friends with people in a blink of an eye. On the other hand, his wife, Neha Swamy, is a reserved and shy lady. So how did the two opposite people make their ends meet? Was it a fairytale romance? How did Arjun Bijlani-Neha's Love Story bloom?
Scroll down to unleash the mysteries.
Must Read the following:
Arjun Bijlani-Neha's Love Story began at a party
The actor first met Neha at a party. He was already bowled over by her pretty looks. Later, a mutual friend introduced them.
Neha held back because of her shy attitude. However, her simplicity impressed Arjun beyond words. He instantly fell in love with her. Hence, the man had found his "lady-love."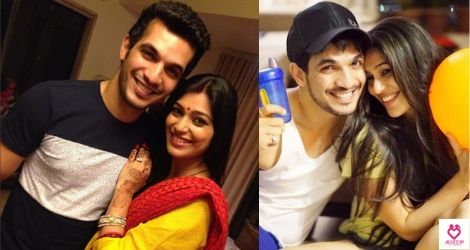 Arjun and Neha start dating
After a few meetings, they became quite good friends. Arjun was patient enough to let Neha become comfortable with him. At last, Neha opened up with him.
Soon the couple started dating. They went out quite often. A few years later, Arjun popped the question to his lady-love. Again, gain, Neha took her own time to say "yes." Eventually, after 8 year-long courtship, wedding bells were in order.
Arjun Bijlani-Neha's Love Story sealed with marriage
The couple tied the pious knot on May 20, 2013. They married in a traditional Hindu style at Isckon temple, Mumbai.
The wedding festivities began a day before at Arjun's residence. The sangeet and Mehendi function saw the attendance of close friends and family. A day later, the newly-weds hosted a grand wedding reception at The Hilton, Mumbai. The reception was a grand affair with many friends and well-wishers from the industry in attendance.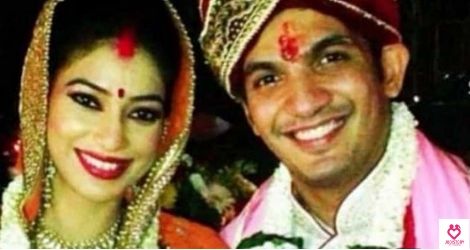 Arjun-Neha's son
In January 2015, they welcomed their son, Ayaan in the family. The cute little bundle of joy completed their family. Not to mention, he also brought extra happiness in their marital bliss.
The couple dotes on their child. They go on family outings together and place family above everyone else.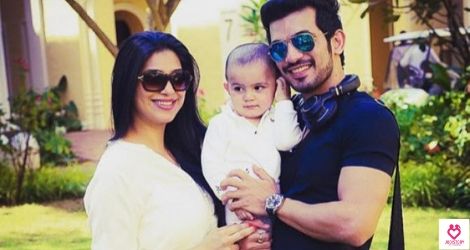 Must Read the following:
Life after marriage
The journey for them from lovers to partners and then to parents has been eventful. Neha is very lucky to have such a romantic husband. Arjun refers to Neha as her "rock". Whereas, Arjun is Neha's "everything." His wife is also considerate about his profession. She never gets jealous or insecure because of the attention he receives. No wonder, their love is a fairytale romance.