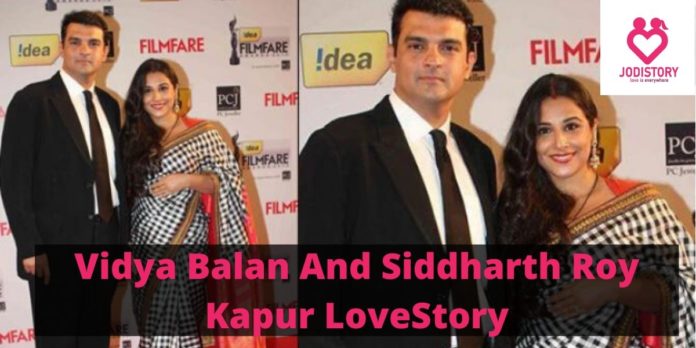 Who doesn't know Vidya Balan? Vidya Balan is one of the leading actress of the Bollywood Industry. She has won five Filmfare Awards, National Film Award. She even has a Padma Shri. The bold actress has inspired many people. But Is she married or not? If yes, then it was a love or arrange? The answer is shocking as Vidya Balan the most gorgeous actress married Siddharth Roy Kapur one of the Famous celeb of Btown. We are here to have a look at Vidya Balan And Siddharth Roy Kapur LoveStory.
How did they meet? So are you excited to know all about their love life? If yes then stay tuned with us to make t your time wonderful. Siddharth Kapur is a businessman, film managing director, and producer of Walt Disney Company, India. Their love story has is as fascinating as they are.
How they met?
The story of the Vidya wedding begins with just a chance of meeting. Vidya Balan And Siddharth Roy met each other for the very first time backstage at a Filmfare Awards celebration. Well, Siddharth was married twice.
Though he was struck by Vidya.Because in the first meeting vidya was very impressed by him. And they both expressed their views with others with a loving compliment.
must read Love story of –
Siddharth was working on the movie  No One Killed Jessica, in which Vidya was featured. This however made them more close to each other. And they started spending time together. News of their dating hit the media even before the movie was released.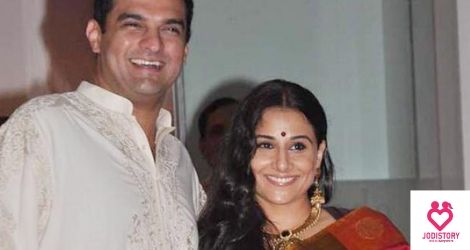 While both of them refused any romantic relationship with anyone. Then after a few days, they both were spotted getting flirty at Goa's Baga Beach. It was the place for the couple and this made everything clear.
Then all fans first got confirmation of there relationship. When she was just promoting the Indian Film Festival. Vidya confirmed that she someone in her life and that was Siddharth Roy Kapur.
How Siddharth Roy Kapur Proposed Vidya Balan
They both talk and share a lot of things with each other. Fortunately, this habit of dispensing things with each other made them closer. And helped both to understand each other. After getting very comfortable, Siddharth proposed Vidya. Remembering this serious moment. Vidya adds:
"When Siddharth proposed me, I could not believe it initially. Since we two were together, I knew we both would talk about the wedding at some stage. And then, Roy popped the question and was not able to wait for an answer. It was taken for granted! I could have gone on living without a wedding, but as I didn't believe in live-in relationships because it might be challenging when you want a child. When he proposed, I was like, "Okay, so now we should talk about it."
The Prewedding Celebration
The marriage of Vidya and Siddharth Kapur was done in different wedding traditions. Because Vidya is a South Indian while Siddharth Roy is a Punjabi. The pair decided to tie a knot by following the rituals from both cultures.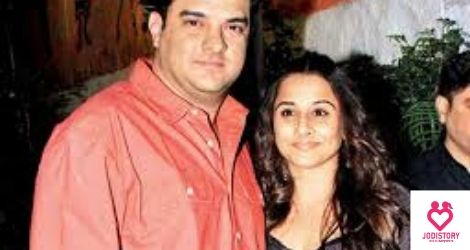 So the prewedding celebration was headed by the sangeet on 11 December 2012. It was a quiet and close affair that was attended by the family of the pair, and Vidya was looking stunning in a kanjeevaram sari and traditional gold ornaments.
Their mehndi ceremony was next function and was held at Vidya's home the very next day. It too was also close affair, only notable Vidya's very good friend Rekha was present.
The Grand Wedding
The very morning on 14 Dec 2012 they tied the knot in an adorable ceremony in Bandra in Mumbai. While according to some reports the venue was Chembur temple.
must read Love story of –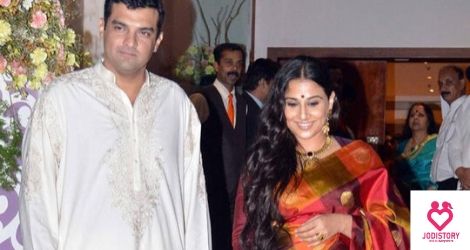 The place was beautifully decorated, but had a presence of some close family of the bride and groom, with the pair deciding to go against a more gala and glitzy affair.
Conclusion
Vidya Balan And Siddharth Roy Kapur LoveStory is as adorable as they are. They both found each other in Filmfare and are together till now. Vidya Balan found a husband who is mature and shares everything with her. He understands her profession needs, and who gives her full space. They are both happily married and the reason is their simplicity. We wish this pair the very best for the coming years. Comment down your views.