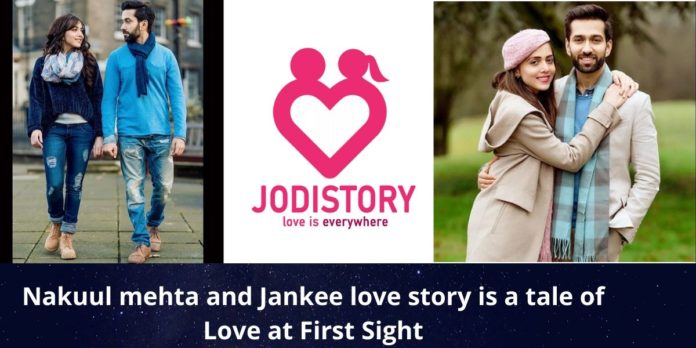 Nakuul Mehta and Jankee Parekh are one such couple whose lives have an adept balance of love, career and success. The actor by profession, Nakuul Mehta, has won the hearts of millions of girls with his exemplary acting skills. However, his heartbeats only and only for one woman. That woman is his wife, Jankee Parekh. She is a singer and owns her band. But Nakuul Mehta-Jankee's love story is a fairytale romance.
Curious as to the details. Scroll down to take a sneak-peek!
Must Read the following:
Nakuul Mehta-Jankee's Love Story began at a dance class
Nakuul was 18 when he saw Jankee for the first time at the dance class. He instinctively knew that she's "the one" for him.
It took two months to get her number and ask her out. Once he obtained the number, there was no going back. They talked every night for the 6 months. The duo got along really well and hence, shared a deep bond of friendship. But Nakuul wasn't satisfied. He wanted to take things forward. Thus began the hilarious tale of "Yes/No."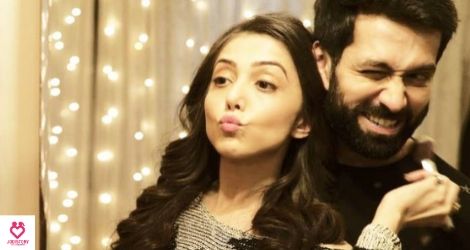 Nakuul made her wait 10 seconds when Jankee proposed him
One day, Nakuul appeared at her doorstep with the cheesy cards and flowers on her doorstep. He proposed her, right there. However, Jankee asked him to give her some time to reply. Nakuul patiently waited but to no avail. Unfortunately, Jankee declined because she did not like him "like that". Poor Nakuul had to be satisfied with the friendship.
Six months later, Nakuul went to the U.S and Jankee realised that she missed him. When he came back, he guessed that the relationship was going somewhere but Jankee would not accept. Hence, he suggested stopping from talking for a while. Within a week, Jankee called him and declared her feelings.
Hilariously, Nakuul turned the tables and decided to tease her a little. " What makes you think I like you still?" he asked. A day later, Jankee proposed him and Nakuul made her wait 10 seconds before accepting it.
Finally, the two love birds paved their own way to love.
Nakuul Mehta-Jankee's Love Story opposed by their families
Jankee Parekh hails from a traditional Gujarati family. Her family did not approve of Nakuul. Firstly, because he wasn't a Gujarati and secondly, he was an actor. But Jankee stood firm and held her ground.
Nakuul spoke to her family until they approved the match. Around 2 a.m, he took her to the Marine Drive and proposed her. This time Jankee agreed immediately.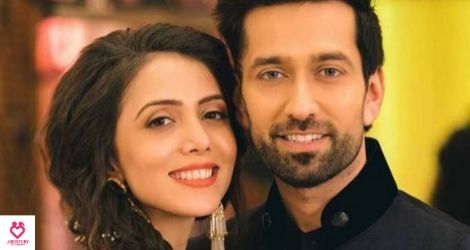 Nakuul-Jankee's marriage
The man did not have a stable job or a stable life. But Jankee had blind faith in his abilities. It did not deter her from shy away from love. After dating for 9 years, they exchanged sacred vows.
The couple eventually tied the knot in January, 2012. The wedding happened in the attendance of close friends and family. It took place in traditional Hindu style. Till date, Nakuul believed his marriage is his biggest accomplishment. Marriage brought a balance in his life and Jankee is the one to balance the scales.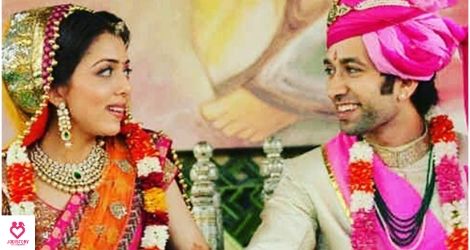 Nakuul-Jankee kept their marriage a secret
The couple did not shy away from hard work. After marriage, they diligently focused on their respective careers. Jankee's band is doing well and so is Nakuul's career. He did exemplary work as Aditya in "Pyaar Ka Dard Hai Meetha-Meetha." The Ishqbaaz fame actor, however, had to keep his marriage a secret from others.
He did not want to divert the attention from his career. But when people asked about his relationship status, he was always open about that. His relationship with Jankee had been open to public, but no one suspected they were actually married. Eventually, the couple's IG handle revealed their marital status.
Must Read the following:
Conclusion
Every marriage takes a lot of hard work, efforts and obviously love to keep working. Nakuul and Jankee have always given their best shot to it. Till date, Nakuul is a "one-woman" man. Despite the attention he receives from the females, he does not stray. Jankee also understands his career pecualtiaties and is never jealous. The unrelenting love is inspiring for all the couple out there. No wonder, Nakuul Mehta-Jankee's Love Story is a "romantic-saga."