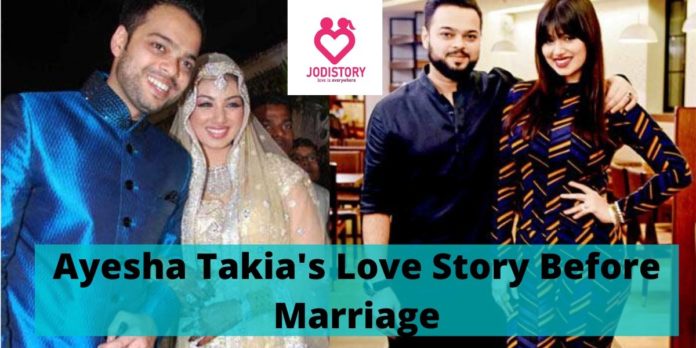 Ayesha Takia is one of the cutest actresses of our time. She mesmerized the fans with her adorable on-screen personality and cute smile. She made everyone astonished with her work in debut Bollywood movie Taarzan: The Wonder Car. But is she married? did she have a love story? Well, we are here to discuss all about Ayesha Takia's Love Story Before Marriage. So are you excited to know his love life? If yes, then don't go anywhere. We are here to make your time memorable. Well, Ayesha Takia's marriage was a pretty closed affair. She is also linked up with two famous celebs. Scroll down for more.
Though, many knew she is married to Farhan Azmi but were astonished when they came to know that he is the son of MLA Abu Azmi.
Ayesha's first love -Siddharth Koirala
Ayesha had always been quiet on her love life. But, eventually, all folks came to know about her first Love. Well, he is a brother of Manisha Koirala, and the name is Siddharth Koirala.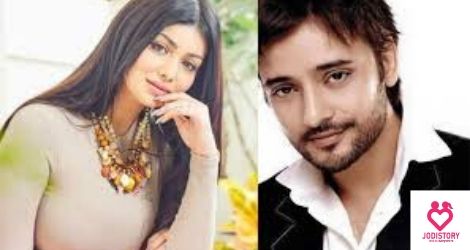 must read Love story of –
Though the things as where and when they met each other, they definitely were in a relationship with each other before Ayesha debut. In a talk later, Ayesha takia was asked about her first kiss with Vatsal Sheth in film Taarzan. But she explained that there was nothing between them.
In the same talk, she also exposed that Siddharth and she are separated. According to reports, both were together for over two-three years and they remained friends even after a breakup.
Ayesha's second love – Ashmit Patel
After breaking up with Koirala, Ayesha took a short break of some months. Then she went under the arms of Ashmit Patel. He is the brother of actress Amisha Patel. It wasn't that big news, and it is not even know how and when they made it all her.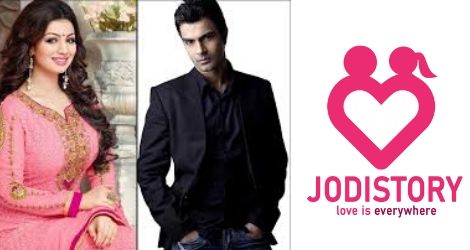 Their relationship was a close affair and was short. Even Ayesha and Ashmit have never spoken about it. While they broke u early the reason may be that Ashmit Patel was also dating 'Riya Sen' at the same time. When the video of Ashmit Patel and Riya was in the air., She made a distance herself from Ashmit.
How Ayesha met Farhan Azmi?
Farhan Azmi was the son of MLA. Ayesha and Farhan's fathers have been close friends from a long time. So they both have been met since their younger days. Their cute relationship though originated in the year 2005.
It was when, Ayesha began patronizing Farhan Azmi's restaurant in Mumbai. And in the end of the year 2005, they both started been spotted in public places together. And everything was clear from this type of togetherness and reports coming out that they are more than friends. Though the media asked many questions in the interview related to this. But Ayesha quiet over this.
Their wedding
The pair dated each other for over three years. Both finally decides to marry by the end of the year 2008. Since there was no restriction from their parents as they were old friends.
The duo finally decided December 2008 for their marriage. But sadly due to the terrorist attacks in Mumbai. The coupled shifted the plan of the wedding ceremony for a few months. Ultimately, Both tie a knot on get March 1, 2009.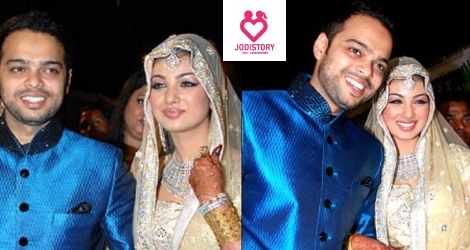 Farhan and Ayesha Takia's wedding was in Islamic customs.On the wedding day, Ayesha takia was looking stunning in a golden sharara. While Farhan Azmi was decked up with a pretty white sherwani with a white pajama. Both invited their close friends and relatives. Various celebrities were present at their wedding.
In an interview, commenting on her wedding, Ayesha adds:
"On the private front, I think the turning point has to be my wedding as it was a step ahead in my life. It has really been a cute journey so far".
Children and Happily married life
On 6 December 2013, Ayesha and Farhan Azmi gave birth to a baby boy, Mikail Azmi. Their cute family got completed when Mikial entered into their lives.
must read Love story of –
After Mikail's birth, Ayesha had a long break from Bollywood. However, in a talk in the year 2016, she adds that she wants to make a fresh come back and enjoy the happy moments of being on a set.
Conclusion
Finding true love is difficult but some people are fortunate enough to have it. One such case if of Farhan and Ayesha Takia's love story. They are Happily married together. We wish both the very best for the coming years. And wants to see Ayesha come back to Bollywood. We hope you loved Ayesha Takia's Love Story Before Marriage. Comment down your views.