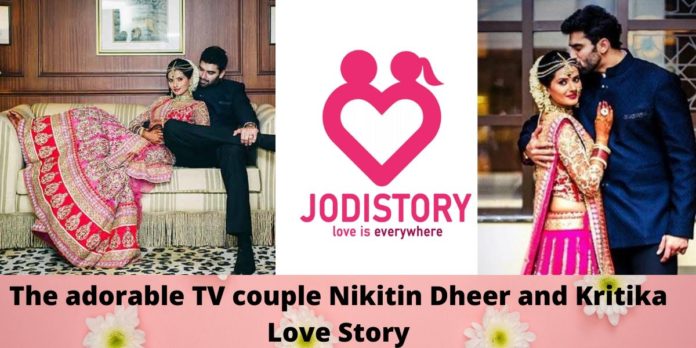 Nikitin Dheer and Kratika Love Story is a classic tale of love. With family drama, hilarious proposal and a lavish wedding affair, nothing could be more perfect than this love story! Nikitin Dheer, is the son of veteran actor, Pankaj Dheer. The man with his muscular build, handsome looks and proficient acting can make any girl swoon. His wife, Kratika Sengar, also an enchanting actress is a sweet-family girl who can make any man fall for her.
Are you wondering, how did these two get together? Scroll, down to know more!
Must Read the following:
Nikitin Dheer and Kratika first meeting
Their planned love story started when Pankaj Dheer made his directorial debut with "My Father Godfather" with Kratika as a lead actress. He couldn't resist but be impressed by Kratika. There and then, he decided to make Kratika as his daughter-in-law.
Kratika had to visit Pankaj's house for some professional work, every other day. There she met Nikitin. It was a normal meeting with exchanging pleasantries and nothing more than that!
However, Pankaj Dheer decided to meddle and take the story a bit forward.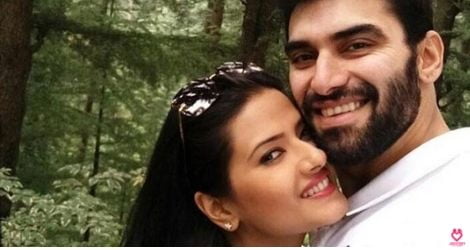 Nikitin Dheer and Kratika Love Story arranged by his father
When Pankaj couldn't keep the secret thought to himself, he spilt the beans to Kratika. He even approached her parents and let them know about his noble thought.
The parents arranged for their children to meet and thereon, began the a classic love story. When it was vividly clear that their children also like each other, the match was set.
Nikitin proposes Kratika in a cinema hall
The duo instantly got along. They had so much in common and could talk non-stop for hours and hours. Even with their busy schedules, they managed to spend some time together. Though they had a small courtship period, yet it didn't stop them from falling in love.
However, the most hilarious is Nikitin's proposal to Kratika. They were watching a movie in the theatre, when Nikitin whispered three magic words ( I Love You) in Kratika's ears.
Kratika was shocked and exclaimed, " What?" However, she did not realize until later that Nikitin had proposed to her. Yet the incident did not spoil their wedding plans.
Nikitin-Kratika's pre wedding fucntions
The couple hosted pre-wedding functions before their extravagant wedding. The traditional Mehendi ceremony was held at their respective residences.
The cocktail and sangeet ceremony took place in Hyatt Regency, Mumbai. The function was all gala and glitzy affair, with both the sides ( the bride side and the groom side) having a lot of fun.
However, these functions proved a mere prelude to their lavish wedding.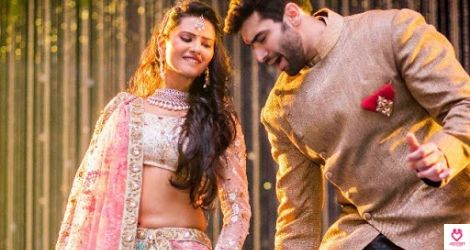 Nikitin Dheer and Kratika's marriage
The couple tied the pious knot on September 3, 2014. The ceremony took place in ITC Maratha, Mumbai. Various stars from the B-town and the Television fraternity attended the wedding.
Ranvir Shorey, Konkana Sen, Gauhar Khan, to name a few, attended amongst the many stars present. The bride looked gorgeous in her pink-orange lehenga whereas the groom looked as casual very hot in his white sherwani.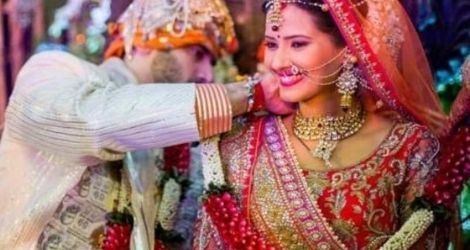 Must Read the following:
Conclusion
Though their marriage is an arranged one, the duo very much looks like a lovestruck couple. Their understanding and compatibility towards each other strengthens their bond. No wonder, with each passing day, their love grows more. So what do you think, a classic love story, wasn't it?