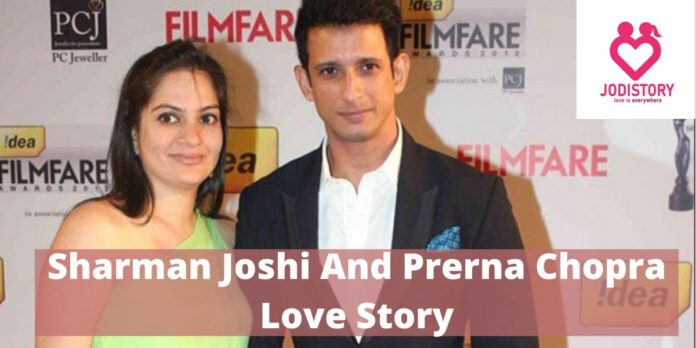 Did you remember Raju Rastogi in 3 idiots? If yes then you might be a big fan of him (Sharman Joshi). He is one of the most exceptional actors in Bollywood. His acting varies from comedian character to villain but Sharman never ever failed to impress us with these. Sharman is well known for playing some unusual supporting roles in many of the critically-acclaimed and successful movies in Bollywood But do you know Sharman Joshi had a great love story? Prerna is the daughter of a famous actor Prem Chopra. If not then we are here to have a detailed discussion on that. So are you excited to know all about Sharman Joshi And Prerna Chopra Love Story?
Sharman Joshi and Prerana Chopra's love story will feeze your heart for sure. So let's begin their love tale. The Prerana Chopra Sharman Joshi's wedding is successful for about 16 years. Both are blessed with 3 children. So how story begin? scroll down.
How they met?
Sharman and Prerana Joshi both met each other for the very first time when they were in studying the same college. Both were stubbed by the beauty of each other. And had an instant connection. After some meetings, they knew that they both are made for each other. They became very good friends instantly and their chemistry grew fastly.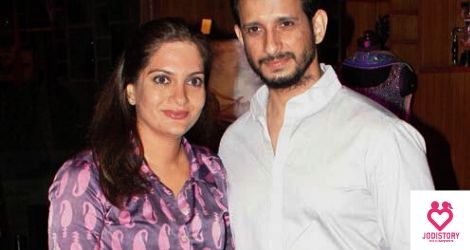 must read love story of –
According to Sharman, he was attracted to this girl because of her humility. Despite being famous, Prerana had a simple life Once the duo said:
"We both met in college and the sparks were instant. I guess we were attracted to each other right from day first and with time, the attraction just grew deeper and stronger ."
Who Proposed first?
Sharman and his wife to be, Prerana were very confident about their particular choices. Both are true soulmates and words could never describe their relationship. They know that they are meant for each other.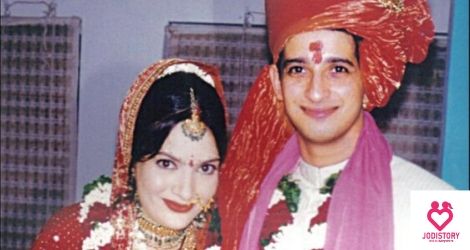 The couple was sure that the wedding will be on the cards. Therefore the two did not even feel the need to propose to each other. Sharman Joshi recalls:
"No one proposed actually, it was just easily understood. It was so simple and natural that we would materialize it into a lifetime union."
The two are truly a blessed pair. Their family hastily agreed to the match and the duo was given a green signal.
The Grand wedding
After being as in a relationship for quite a long time. Both decided to tie a knot in the year 2000. It was a typical Gujarati marriage for the lovebirds. The two tied a knot in Mumbai on 15 June 2000. Though the invitation was only for the good friends and family.Though Chopra Joshi's marriage was a great affair as both wanted this to be the most important day of their lives.
In their marriage, the duo sang in unison:
"It was a dream marriage as we both wanted to marry the same way and it was very special as everyone from our respective families and friends attended the occasion."
They also add that: "It was a grand affair as we wanted to make this moment memorable not only for both of us but for both the families as well. An unforgettable moment."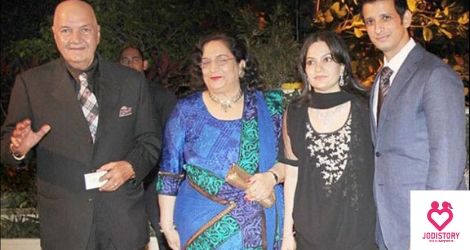 Their Children
Sharman and Prerana Joshi are so fortunate. They both were blessed with a cute baby girl, Khyana in October year 2005.
must read love story of-
In the year 2009, they both welcomed their twin sons, Vaaryan and Rehan. Prerana is a businesswoman while Sharman Joshi is an actor and they help each other out as much as they can.
Happily Married Life
The pair also had a great honeymoon. Together all have been going good and the basic mantra for their successful wedding is that they both respect each other's work. They also shared in a talk show that they consider their children as their best biggest gift to each other.
Conclusion-
Sharman Joshi And Prerna Chopra Love Story is a proof that not all love at first sight weddings fizzles out early. They both know each other very well which is very important. We wish the Sharman Joshi And Prerna Chopra and their family very best for the coming year. Comment down your views.