Navjot Singh Sidhu is one of the finest cricketers India ever had in the 90s. Though he is retired now and is a minister in Punjab government. He is also a great politician. His cricketing skills are better recalled for his roaring guffaw and punchy one-liners generally referred to as Sidhuisms. Navjot Singh started playing cricket for team India way back in 1983. He retired from cricket in 1999, after that he also gained fame through other works. In the year 2004, he joined politics, winning a seat from Amritsar constituency. Between all this, he also had an engrossing love story. Navjot Singh Sidhu and Navjot Kaur LoveStory is not less than a fairy tale.
So Are you excited to know all about them? If yes then join us to make your time wonderful. The Navjot Kaur Navjot Sidhu wedding has been a great success for over 25 years. Take a look.
How it all began
Navjot Singh Sidhu and Navjot Kaur LoveStory is a classic Bollywood story. Mr.Sidhu saw the upcoming doctor and felt a heart to heart connection. Just to have a look of her, Navjot waits for hours outside her house when she returns back from college. No matter how much would be the temperature was, Mr. Sidhu always waited for her.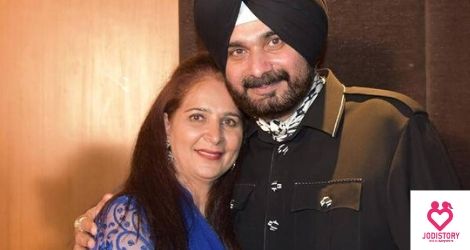 Must Read Article
Suddenly one day Kaur gazed at him and surprised why he would stand every day at the same place? On The Kapil Sharma's Show, she adds that:
"Main jab college se aati thi din mein. Main jab ghar mai jaya karti thi to ek permanent sa banda dekh raha hai. To aapko lagta hai ek hi shakhs khada hai roz dopahar mein. Kuch to gadbad hai."
How Mr.Sidhu Proposed her?
Kaur was pursuing M.B.B.S when Singh was trying to have friendship with her. After many efforts, Paji succeeded in winning his destined wife's heart. He then proposed to her and Kaur said 'yes', but that was not all.
After saying yes for the wedding Kaur was said to wait Because for the marriage he first wants to get both kundalis matched by a pandit. Fortunately, the pandit gave a green signal and both got married.
Their Marriage
After a busy schedule, the two are said to marry somewhere during Mr.Sidhu's pause from cricket between the years 1983 to 1987. Their wedding was a traditional Sikh wedding and was apparently held at Patiala Punjab. As Patiala is the Singh family's native place. It was a close affair with the only family member and good friends in the gathering.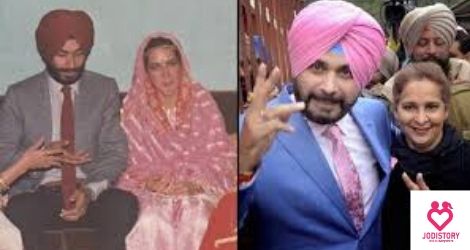 Navjot Sidhu's marriage was a private ceremony. Until their marriage pictures started to hit the media, no one was aware of their nuptials.
Happily Married Life and Children
They both are blessed with a son named Karan, and an adorable daughter Rabia. The couple is active in politics with seats in Amritsar's government. Just like in the Kapil Sharma show, Sidhu Paji entertained his great family at the house as well.
Must-Read Articles
When Dr.Kaur joined The Kapil Sharma's Show, their bond was cute. Even Mr. Sidhu revealed that his wife Mrs. Kaur calls him "Sheru" whenever she needs some money.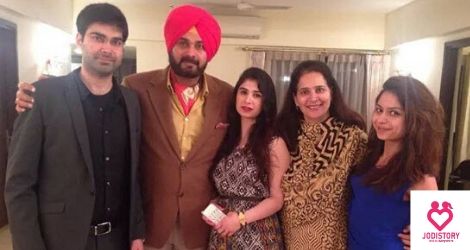 Mr. Sidhu also admits that it is his adorable wife, who has been with him always. If she was with him, his life would have been messy.
Conclusion
Navjot Singh Sidhu and Navjot Kaur are the prefect famous couple. They both look adorable together. They both live and laugh together and share true love. And both are enjoying every moment of their happily married life. We wish them the very best for the coming years. We hope you loved their love story. Comment down your views.