Introduction
Shoaib Ibrahim and Dipika Kakar Love Story will teach you the meaning of True Love. Dipika Kakkar is a Popular Indian TV actress. She is well known among her fans for playing the role of Simar Bhardwaj in Sasural Simar Ka. She also achieved many praises for playing the role of Sonakshi Rastogi phenomenally in Kahaan Hum Kahaan Tum. Dipika believes in living life abiding by the motto " Badi Mazilon Ke Musafir, Chota Dil Nahi Rakhte".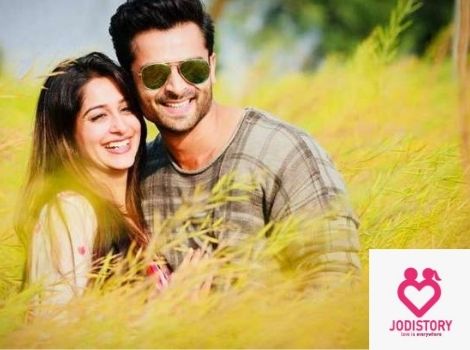 From winning the Colors Golden Petal Award to winning the Lions Award For Best reality icon female, she never left any stone unturned. She participated in Bigg Boss 12 in which the entire world saw how beautiful she is as a person. Throughout her big boss journey, she touched the heart of the audience by the simplicity of her heart. She emerged as the winner of Bigg Boss Season 12.
Facts About Shoaib Ibrahim, Power Of Shoaib Ibrahim and Dipika Kakar Love Story
Shoaib Ibrahim is an Indian actor. He is popularly known as the Prem Bharadwaj of TV serial Sasural Simar Ka. He belongs to a middle-class Muslim family. Shoaib has a sister Saba Ibrahim who is an Associate Creative Head at Alchemy Films Pvt. Ltd. Shoaib was born on 20 June 1987 in Bhopal, Madhya Pradesh, India.
His father wanted him to be a singer. His mother wanted him to be an actor. He did his schooling at Hills Public School, Bhopal, and did his bachelor's degree in Computer Science Engineering (CSE). After completing his studies, he joined the entertainment industry.
He got his first break as an actor in 2009 in the TV serial Rehna Hai Teri Palkon Ki Chhaon Mein, in which he played the role of Karan. In 2011, he got his first lead role in the TV serial Sasural Simar Ka.

If we imagine true and faithful love Dipika Kakar and Shoaib Ibrahim's name always come first in our mind. They are not just the most adorable couple of Tellywood. But also proved the power of true love to the world.

Dipika Kakkar and Shoaib Ibrahim's love story didn't start in first meeting

Dipika Kakkar and Shoaib Ibrahim met on the sets of the show Sasural Simar Ka. Both were playing a leading role in the show. Dipika was married at that time. Her marriage with her ex-husband ended in January 2015. Dipika parted her way with her ex-husband as they both got divorced. That was one of the most difficult times of Dipika's life. She was shattered. She broke completely.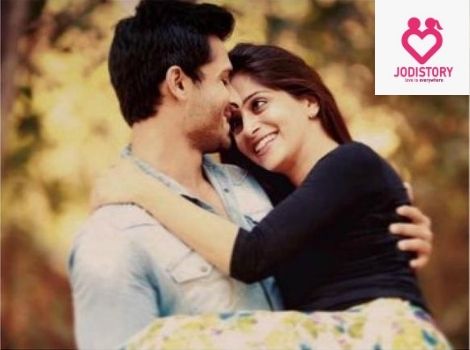 Dipika said, " My parents and Shoaib helped me pull through those difficult times".But Shoaib Ibrahim and Dipika Kakar Love Story began. After Dipika's divorce, many rumors were spread regarding Shoaib and Dipika dating. But both of them remained quiet regarding the same as they were also unsure about their feelings. Due to their silence, people started cooking stories on their own.

Dealing with the world together
Shoaib left the show due to some reason. It was after Shoaib's exit from the show that the two realized the true feelings that they have for each other. Speaking about that, Dipika shared, "After he left, I distanced myself from everyone on the set for almost two years.
I got anxiety attacks once when I couldn't reach him when he was on a 40-day outdoor schedule of his project." However, having loved and lost once, Dipika wanted to wait and take things slow before she rushed into another relationship. "I wanted to be sure that this relationship wasn't on the rebound. They both started dating but still didn't made it official.
Socitiety' Allegations On Dipika Kakar
No matter how much they loved each other. Being a divorcee has some kind of a social stigma attached to it in our society. But Shoaib never complained about her past. Due to this Dipika fell in love with him.
After dating each other for three years, the love birds decided to finally make it official. For the first time, they confessed their feelings in an interview with one of the leading newspapers. The world got to know about Shoaib Ibrahim and Dipika Kakar Love Story.

The Dream Wedding of Shoib Ibrahim & Dipika

In February 2018, the love birds tied a knot in a private ceremony in Bhopal. Dipika and Shoaib Ibrahim were originally planning a lavish wedding sometime later this year in Jaipur. But their families wanted to advance the plan. The date was finalized just 20 days ago.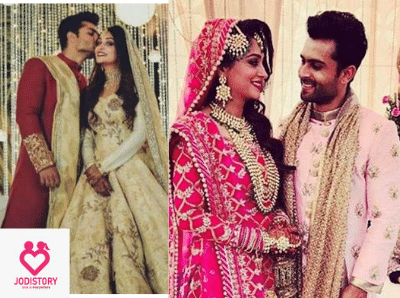 Shoaib's father was not well. Dipika and Shoaib decided to have their wedding at Shoaib's childhood house. Only selected friends and family were present at their wedding. Although, both of them wanted to have a lavish wedding in Jaipur. But decided to get married at Shoaib's home place to avoid the constant media attention.
Although their marriage had only close friends but they got the blessing of everyone in their grand reception in Mumbai. When asked regarding changing her religion, Dipika answered:- She said To marry the love of her life, Shoaib, Dipika converted into Islam.
Dipika's Stand On Conversion Of Her Religion
She herself confirmed it to The Times of India and stated, "Joh sach hai woh hai (Truth is the truth). It's true I have done it, but why and when I have done it, don't think it needs to be talked about. I think it is a very personal matter and I don't think I need to talk about it openly in front of the media.
For the audience and media, we are actors who have always shared everything. All our happy moments we have shared with you all, but this I think is a very personal space and I don't give anyone the permission to enter the space.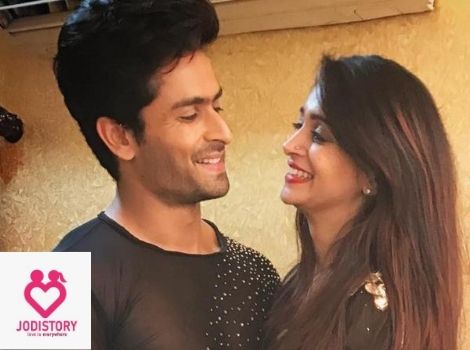 Definitely, it is true and I am not denying it. I am very happy and proud that I have done it for myself and my happiness. My family was with me in this decision and my intentions were not to hurt anyone. This is my decision".
Conclusion:-
Even after fighting so many barriers, the duo stood strong together. They stood by each other in the most difficult times of their lives. Dipika never left his side when his father was undergoing medical treatment. Shoaib never blamed her for her past. He always fought with society for her. Regarding their relationship. This is what Dipika Said:-
"Our roots are similar. We both come from small-town and our likes and dislikes are similar. Both of us don't like partying. We like spending quality time at home. What I like about him is he is very to-the-face, simple, he is very transparent and that's what you need in your life partner". The love birds both are more than happy with each other and exploring life together.