Once Lata Mangeshkar sang a beautiful song 'Kitne Ajeeb Rishte Hain Yahan'. This song truly justifies the dynamics of Bollywood relationships. Kareena Kapoor Khan is the new 'Begum' of the 'Asli Nawab' Saif Ali Khan. On the other hand, Shahid Kapoor is happy in his marriage with Mira Rajput who is from a different background. Kareena Kapoor & Shahid Kapoor's Broken Love Story is full of love, romance, cuteness and at last a sad ending to it!
But before being happy with their new spouses these two were in a serious relationship for quite a few years. But things didn't turn out to be good for them and soon they broke up with each other.
Do you want to know the reason behind their breakup? I have gone through their whole love life and break-up life. Come and read Kareena Kapoor and Shahid Kapoor's broken love story with me.
Kareena Kapoor and Shahid Kapoor's debut in Bollywood
Kareena Kapoor Khan is one of the finest actresses in Bollywood movies. She has been in the industry for almost 20 years. Kareena Kapoor debuted in the industry in 2000 with the movie 'Refugee'.
At the beginning of her career, she might have chosen some wrong movies. But day by day her acting skills grew. After Chameli, her career graph changed. And today she has set her standards high.
Movie Ishq-Vishq made Kareena fall in love with Shaheed Kapoor in 2003
Similarly, Shahid Kapoor is also considered a top movie actor in Bollywood. Shahid Kapoor made his film debut in 2003 in the movie called 'Ishq Vishq'. He also won a Filmfare for the best debut male actor.
Kareena fell in love with Shahid's cuteness after watching him in the movie Ishq-Vishq.
Shahid Kapoor's career graph had seen many downs and also some remarkable ups. Today Shahid Kapoor has proven his worth in the movie industry.
Shahid Kapoor and Kareena Kapoor were one of the perfect couples seen off-screen and on-screen. Their romance melted the audience's hearts. Kareena and Shahid were madly in love with each other from 2003-2007
They were also quite vocal about their relationship in front of the media. But after a few years, this exotic romance died somewhere and soon the couple called it off. Come and take a journey of Kareena Kapoor and Shahid Kapoor's love story and the reasons behind their breakup.
Must-read love stories
How Kareena Kapoor and Shahid Kapoor met? Who approached first?
Every one of us knows that Kareena Kapoor is really a headstrong woman. So, in this case, it may seem pretty obvious that it was Shahid Kapoor who made the first move. But, you will be shocked to know a fact that it was not Shahid who made a move.
Are you getting excited to know how they both met each other? Okay, no more suspense. It was Kareena Kapoor who approached Shahid. Shocking isn't it? Kareena Kapoor on an episode of 'Koffee with Karan' said on record that she made the first move toward Shahid Kapoor.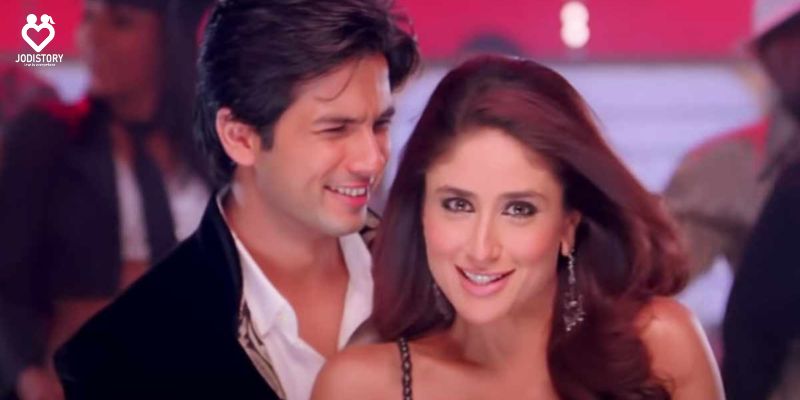 After Shahid Kapoor's debut movie 'Ishq Vishq', Kareena Kapoor just fell for Shahid's cuteness instantly. Kareena expressed that she continuously messaged and called Shahid for meetings and catch-ups. She even said that she saw herself marrying Shahid. But the fairytale soon ended.
When Shahid & Kareena worked together in the movie FIDA in 2004 their romance blossomed to another height.
Shahid Kapoor and Kareena Kapoor's true love story and relationship
Once in an interview, Shahid talked about how his relationship with Kareena started. Shahid Kapoor and Kareena Kapoor's relationship was a love-at-first-sight kind of thing. They both hit it off really quickly.
Shahid and Kareena started dating after a week they met each other. The couple has always been really vocal about their relationship. And especially Kareena Kapoor always talked about her relationship with Shahid open-heartedly.
In the beginning, the couple was really hesitant to talk about their relationship. But after a year, things changed between them, and they openly admitted their relationship.
Once someone asked Shahid what is the secret behind their beautiful relationship. And he replied that the fact they have so different personalities works for both of them. He also added that they feel each other's empty spaces.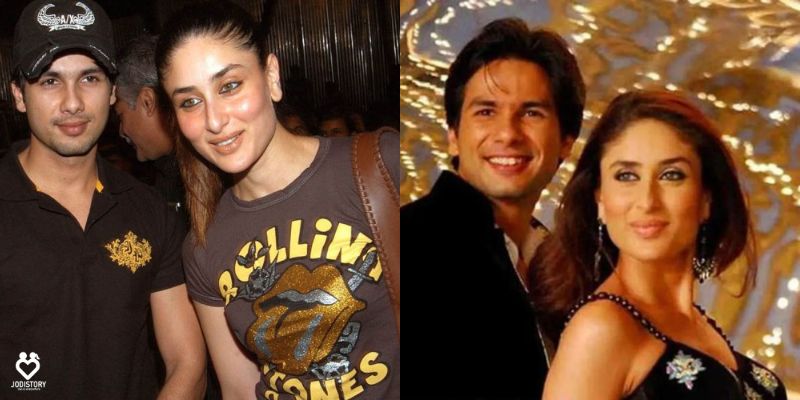 Shahid and Kareena seemed really affectionate towards each other even in front of the media. The chemistry between the two was the big talk back then. According to Kareena Shahid's age worked for them to get along together. As she mentioned that he was nearly her age and she could be her normal self with him.
Shahid Kapoor and Kareena Kapoor's movies
Kareena and Shahid had adorable chemistry off-screen back then. The duo has done some movies together. But their on-screen romance failed to woo the audience's heart.
Kareena Kapoor and Shahid Kapoor were first seen in the film 'Fida'. But the duo was on opposite sides. The audiences were not very happy to see their romance. Later on, Shahid and Kareena were featured together in – '36 China Town', 'Milenge Milenge', and 'Chup Chup Ke'.
But all these films did not touch the expectations of the audiences until 'Jab We Met' happened in their career. It was an Imtiaz Ali film. The characters they played seemed to be too real. Naturally, the audience immediately connected with them.
Geet (Kareena Kapoor's character) and Aditya (Shahid Kapoor's character) had the romance and spark that the audiences wanted to see for so long.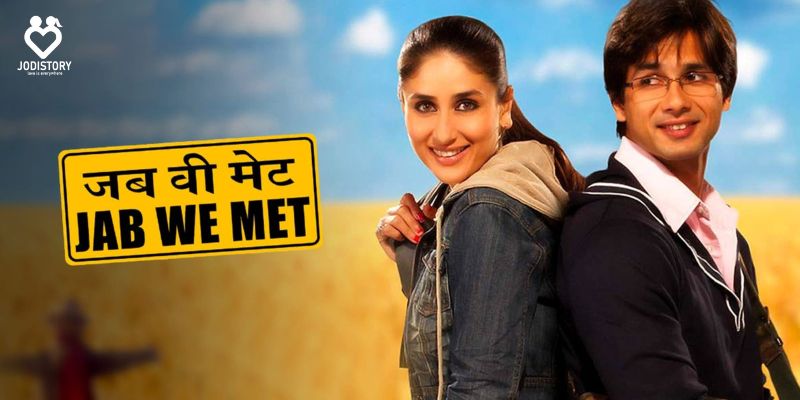 'Jab We Met' was made in 2007. And after 9 years Kareena Kapoor and Shahid Kapoor were again seen in a movie named 'Udta Punjab'. Though they had no scenes together. In this long time period, equations changed between the two. Which seemed a happy and loving couple to everyone who had parted ways.
why did Kareena Kapoor and Shahid Kapoor break up in 2007?
Shahid Kapoor and Kareena Kapoor were in a relationship for almost five years. Their sparking romance was the big talk in Bollywood. But in 2006 the couple broke up and with their break-up the hearts of fans also broke.
Do you want to know the reason behind the end of this adorable relationship? I've found some shocking facts that will be interesting to you.
There are sources that say the main reason behind Kareena and Shahid's break up was Kareena's mother Babita and her sister Karishma. They both were against the relationship between Kareena and Shahid.
While shooting for Jab We Met every thing was going well between Shaheed & Kareena. They never thought that this is the last movie they are doing together as a loving bird.
Things started getting bitter during the shoot. But It did not affect the shooting. And the movie was a blockbuster.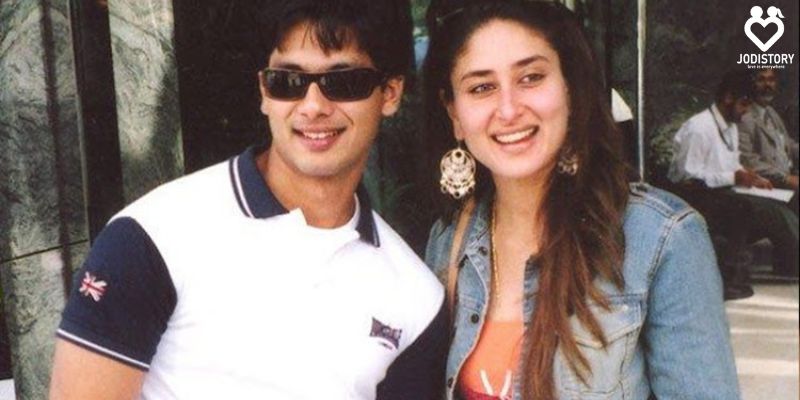 Though once on 'Koffee with Karan', Karishma said that she supports Shahid and Kareena's relationship, the reality seems a lot different.
Babita and Karishma continuously advised Kareena to break her relationship with Shahid. Kareena being head over heels for Shahid reportedly asked producers to cast Shahid opposite her. But Babita did not like her daughter's extreme obsession with Shahid. She thought it to be quite unprofessional.
Kareena Kapoor and Shahid Kapoor's other romance after a breakup
The cracks between Kareena and Shahid were showing when they were working on different film projects. The time Kareena Kapoor was shooting for 'Tashan' in 2007 was the same time Shahid Kapoor was shooting for 'Kismat Konnection' in 2007. Sources say that it was really upsetting for Kareena to hear about the link-ups between Shahid Kapoor and his co-star Vidya Balan.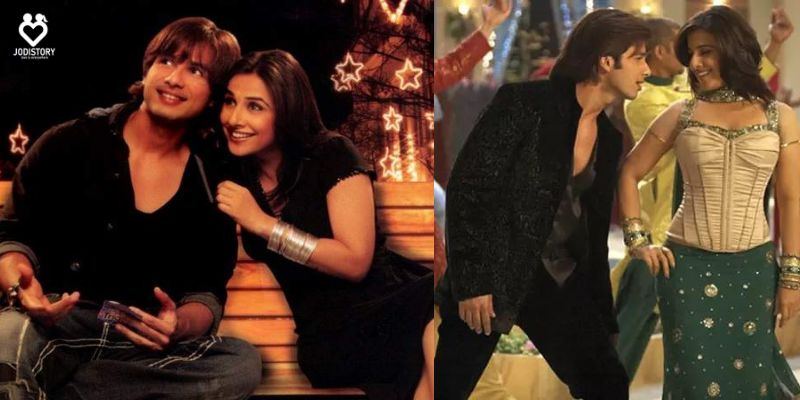 During the shooting of 'Tashan', Saif Ali Khan became the crying shoulder for Kareena Kapoor. They both were also getting close during that time. Some reports say that Kareena Kapoor and Shahid Kapoor broke up during the shooting of 'Jab We Met'.
But, I have found another interesting fact. On 'Koffee with Karan' season 6 Kareena said that Saif stayed for her shoot of the song 'Chaliya Chaliya'. And in Greece one morning Saif just proposed to her to marry him. So, as you guys are seeing it is quite a mystery what actually happened when!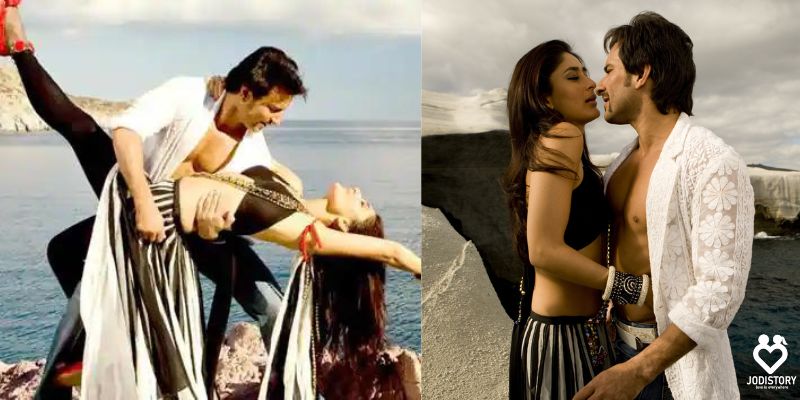 Kareena Kapoor and Shahid Kapoor's broken love story still is a buzz in the B-Town. Though the duo parted ways long ago, their fans still enjoy them seeing together in movies.
Shahid Kapoor – Kareena Kapoor's respective lives with their spouses
It was really sad for the fans that Shahid and Kareena's relationship did not work. Kareena Kapoor and Shahid Kapoor's broken love story was the one thing fans never wanted to happen. But today they both are really happy in their respective lives with their spouses and children.
Kareena Kapoor married Saif Ali khan in 2012
After Kareena Kapoor broke up with Shahid Kapoor, she found her love of life in Saif Ali Khan. Saif had divorced her ex-wife Amrita Singh long before he started dating Kareena. Kareena and Saif dated for a few years. They got married on October 16, 2012. It definitely was a royal wedding.
Saif Ali Khan and Kareena Kapoor Khan seem really happy and settled in their married life. And on December 20, 2016, Kareena gave birth to their adorable son Taimur Ali Khan Pataudi.
MUST-READ LOVE STORIES
Saif had two children from his previous marriage but that did not create any issues. The couple is properly happy in their life with their beautiful son. And the recent news says that Kareena and Saif are expecting another baby.
Shaheed Kapoor married Mira Rajput in 2015
Talking about Shahid Kapoor, after his break up with Kareena Kapoor he was linked with many top actresses in Bollywood. There were quite a few rumours about his link-ups with Priyanka Chopra, Vidya Balan, and Sonakshi Sinha. But none of these relationships stayed for long.
Destiny decided something else for Shahid and he met his current wife Mira Rajput. Mira was totally from a different background and the two had a big age gap. But as we all know love has no boundaries. Mira and Shahid got married on 7 July 2015.
Later on, Mira gave birth to their first child Misha in August 2016. The couple had another baby boy in September 2018 named Zain.
FAQ
Was Kareena Kapoor in a relationship with Shahid Kapoor?
Yes. Kareena Kapoor was in a relationship with Shahid Kapoor since they met each other for the first time.
Are Kareena Kapoor and Shahid Kapoor Still Friends?
They got separated due to personal reasons. After that, they are not known to be good friends. They are happy with their respective consorts
How many times did Kareena Kapoor marry?
Kareena Kapoor was in a relationship with Shahid Kapoor but did not marry him. She married only Saif Ali Khan.
Conclusion on Kareena Kapoor & Shahid Kapoor's love story & breakup relationship
Though Kareena Kapoor and Shahid Kapoor had a broken love story, seeing them both happy in their own lives just melt our hearts. It did not work out between the two for some reason.
But the fact that they are enjoying a lovely marriage and parenthood proves that maybe they were not meant to be together. Some love stories start but never have a defined ending! This was the case with Shahid Kapoor and Kareena Kapoor's Love Story. It all started with so much love and romance but wasn't destined for a happy ending!
We wish Shahid Kapoor and Kareena Kapoor a happy and lovely life ahead. How you felt after reading Kareena Kapoor and Shahid Kapoor's Broken Love Story? Let us know in the comments section.