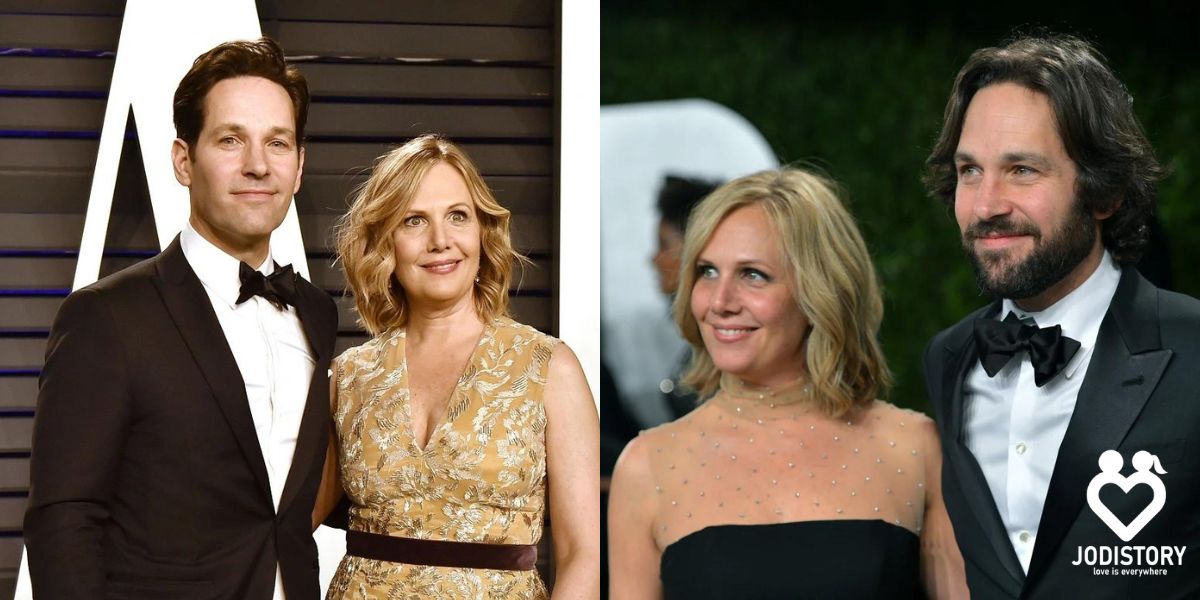 Paul Rudd is known for his roles in "Ant-Man" and "Friends". Love stories with a very romantic beginning are my favorite kind of love stories. Paul Rudd & Julie's love story is one of tragedy bringing them closer together. After the death of Rudd's father, Yaeger helped him cope with the loss and they fell in love more than before, ultimately leading to a strong romantic relationship. Paul Rudd (Ant-man) and Julie Yaeger's love story started with a beautiful meeting too.
Just imagine going to a new country all on your own where you know nobody. Now how about meeting a beautiful, kind, helpful stranger? Sounds too good to be true but this happens!
Meeting a kind and beautiful stranger for the first time in a place you have never visited is surely a recipe for falling in love. Let's take a look at Paul Rudd (Ant-man) and Julie Yaeger's love story to understand what falling in love with a beautiful stranger feels like.
Who is Paul Rudd?
Paul Rudd is an American actor. His full name is Paul Stephen Rudd. He was born in 1969. Paul went to theater schools to study acting and his acting debut was in 1991.
His most famous movies are Clueless (1995), Knocked Up (2007), This is 40 (2012), etc. He is most famous for playing the role of Ant-man/Scott Lang in Marvel Cinematic Universe.
Paul is a supporter of the Stuttering Association for the Young (SAY), a nonprofit organization that helps people who stutter. He founded the charity known as The Big Slick where events are hosted every June to support City's Children's Mercy Hospital.
MUST-READ LOVE STORIES:
Paul Rudd's one true love, Julie Yaeger
Julie Yaeger used to be a publicist but in 1990 she took a shift and became a screenwriter and producer. She's Ukrainian and loves to do charity work most of the time.
Paul and Julie are a perfect married couple. They work on many projects together and she is his biggest supporter. Julie often works as a screenwriter or a playwriter.
The first meeting of Paul Rudd & Julie Yaeger (1995)
Paul and Julie share one of the best memories when it comes to meeting each other for the first time. It happened in 1995 when Paul flew to New York and directly went to his publicist's office.
And yes he carried all his luggage to the office too! However, he didn't know that the love of his life, Julie would be in the same room. Paul went inside and met Julie. But he was running late for an audition so Julie very sweetly offered to take care of his luggage for him.
Doesn't it feel like that this was a match made in heaven from the first moment? It does, right? The next day these two future lovebirds went for a little lunch. Over lunch, they got talking and that's when Paul realized that Julie had suffered some tragedy in her life as he had.
That's the moment he realized that he was with a mature woman and not a girl. He was completely smitten by her.
Paul Rudd & Julie Yaeger go from dating to marrying (1995-2003)
Paul and Julie started meeting each other quite frequently after their first date. He really loved being around her and was completely comfortable in her presence just like she was with him.
Both of them spent a good amount of years dating each other. Paul and Julie dated for about eight years before finally getting married in 2003. Their marriage was a very private affair and an intimate ceremony was held with only close friends and family.
Since it was a really private affair a lot is not known about what went down at their wedding. But one thing I know for sure is that their two hearts just crossed right and bound themselves to each other for eternity.
Paul Rudd & Julie Yager's children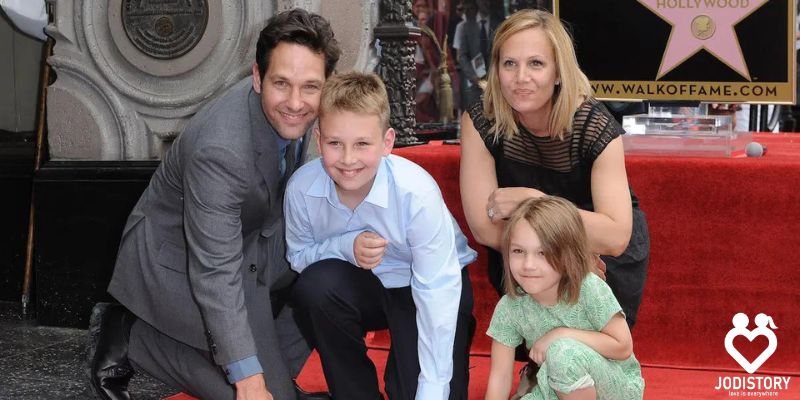 After three years of Julie and Paul tied the knot they welcomed their first baby and named him Jack. Jack was born in 2006.
Four years later, the couple gave a beautiful little sister named Darby born in 2010 to their baby Jack. Their perfect little family was complete.
Is Paul Rudd still married to Julie Yaeger?
Yes, Paul Rudd is still married to his wife Julie Yaeger
Who has dated Paul Rudd?
Paul Rudd has only dated his wife Julie Yaeger.
Who was Paul Rudd's first wife?
Julie Yaeger is the only wife of Paul Rudd.
Did Paul Rudd and Jennifer Aniston ever date?
No. Paul Rudd and Jennifer Anniston never dated.
MUST-READ LOVE STORIES:
Thoughts on Paul Rudd (Ant-man) & Julie Yaeger's romantic love story
Paul Rudd (Ant-man) and Julie Yaeger's love story is one of the best romances of all time. They're an incredible couple who decided to stick to each other after meeting for the first time ever!
Paul is so romantic and appreciative of his wife that when he was asked about his best feature, he answered that it was his wife! They even work on loads of projects together.
Julie and Paul are in a marriage where they love spending time with each other rather than running away from each other.
He loves that he can do anything in front of his wife and that this freedom represents the sweet love they have for each other. What did you think about Paul Rudd and Julie Yaeger's love story? Comment in the section below and let us know!