As the saying goes, love is in the air, our celebrity couple Blake Lively and Ryan Reynolds are winning everyone's hearts. Their adorable mischievous love is all around the silver screen. Being fans, we are all familiar with these eminent personalities; yet, here is a quick and entertaining introduction to Blake Lively & Ryan Reynolds' love story.
Early Life of Blake Lively and Ryan Reynolds
Actress Blake Ellender Lively is from the United States. She won multiple accolades, garnering three Teen Choice Awards, a People's Choice Award, and two Critics' Choice Award nominations.
She also received Academy of Country Music Award consideration. Celebrity titbits don't startle us very often. It was quite surprising to find that Blake Lively isn't precisely the star's true name by birth.
Her actual name was Blake Brown, but her progressive father had other plans. Blake's father, Ernie Brown, defied convention when, after meeting and falling in love with Elaine Lively. He chose to take his wife's name on their nuptial's day.
State and school officials recorded Blake as Blake Brown when she was born. Following her father's ideology, the actress adopted the surname Lively.
Ryan Rodney Reynolds is a Canadian-American actor and producer who was born on October 23, 1976. He has garnered several awards over his 30-year career in movies.
The awards include a Critics' Choice Movie Award, three People's Choice Awards, and a Grammy and Golden Globe nomination. He is one of the highest-grossing film performers of all time.
His multiple appearances as Deadpool in Marvel flicks, with a worldwide box-office total of more than $5 billion. This charming actor had a relationship with Scarlett Johansson.
Blake & Ryan announced their engagement in May 2008. They took a step further by getting married in a private ceremony in Tofino, British Columbia.
Reynolds divorced with first wife Scarlett Johnsson
These days, Ryan Reynolds is well known for his charming marriage to Blake Lively. The pair appears to have been together forever and has three children. Reynolds did, however, once become married to another actress.
If we go deep back in Hollywood history, we'll find that Ryan Reynolds was married to Scarlett Johansson for two years. We have all the information, despite the fact that the general public has mostly forgotten about this relationship.
Scarlet Johansson was previously involved in a romantic entanglement with heartthrob Josh Hartnett before beginning her engagement with Reynolds. Alanis Morissette, the singer for the band Ironic, was seeing Reynolds. A year after Johansson and Hartnett called it quits, Reynolds and Morissette ended their relationship after almost getting married.
We don't quite know how Reynolds and Johansson met because of how quiet they were about their relationship. However, we are aware that they were dating by 2007. Few photographs from this era survive because the pair was hardly ever seen together. However, they only declared their engagement after a year of dating.
The pair got married at a forest resort outside of Vancouver, British Columbia, with just a few close friends and family members present. They kept the entire situation very covert and gave the press no details.
Their romance, however, did not endure long. Reynolds filed for divorce in Los Angeles on December 23, and Johansson responded the same day. They finalized their divorce on July 1, 2011.
Must Read Love Story
Blake Lively & Ryan Reynolds' Relationship Began During Shooting
A wonderful relationship begins with an unexpected friendship. Their relationship began while working on the film Green Lantern. The two first connected while shooting the movie in 2010, but they didn't start dating until 2011.
Since then, Blake and Ryan have become one of our favorite celebrity couples. We also know a good deal about their love story, despite the fact that they like to keep their personal lives a secret.
The iconic duo that has won over people's hearts has repeatedly demonstrated how much they love one another, even while they are ripping at one another on Twitter and Instagram.
Here is a detailed chronology of Blake Lively and Ryan Reynolds' relationship, starting with their memorable first date and ending with the birth of their three kids.
Blake Lively's and Ryan Reynolds' Secret Marriage
Hush! Listen to the wedding chimes. Our pair secretly married in South Carolina on September 9, 2012. The bride wore a Marchesa wedding gown. The wedding cake was vanilla-and-sour cream with peach-apricot preserves and Earl Grey-milk chocolate buttercream.
The wedding took place on a former slave estate. The couple eventually expressed sorrow and apologized for holding their wedding in such a place.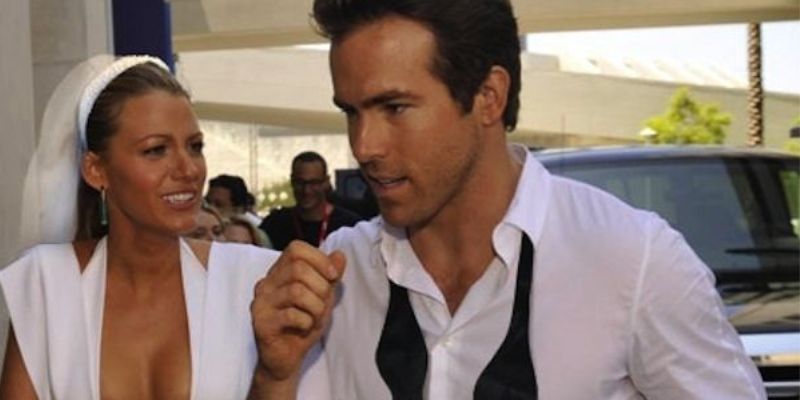 Blake Lively and Ryan Reynolds' First Baby – James
Both were working in the film and television industries two years after their marriage. Lively was working on one of her greatest films, The Age of Adaline. On the other hand, Reynolds had recently released a few new pictures, including The Croods and R.I.P.D.
Blake Lively & Ryan Reynolds' love story resulted in wonderful news that they were expecting their first child.
Their daughter was born two months after the announcement of their first child, which was first made in October 2014.
Page Six said that the couple had a newborn just before the start of the year, but Reynolds subsequently verified the precise day of their daughter James' birthday when he tweeted his best wishes for her on December 16, 2015.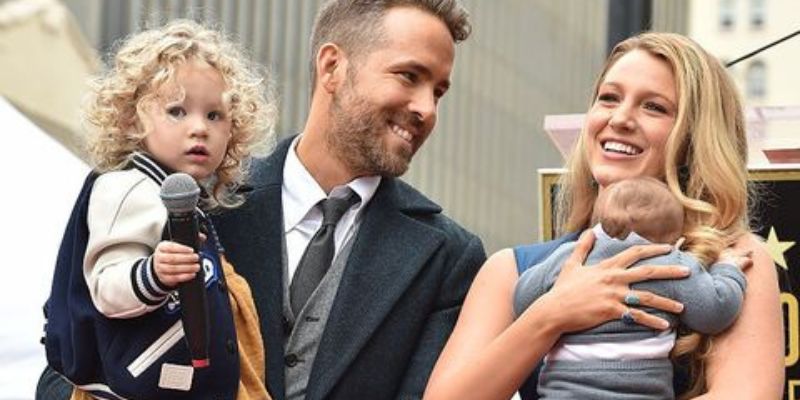 Welcoming Their Second Child
There were reports about the couple's second pregnancy in the spring of 2016. Us Weekly's announcement confirmed the rumor about their second child to be accurate.
They have been expecting their second child, a girl, in October. Taylor Swift even paid Blake a visit in the hospital after the baby was born. The baby's birthdate is still unclear, but like her elder sister, her delighted parents called her Inez.
They are expecting their second child, a girl, in October. The baby's birthdate, like that of her elder sister, is unknown, but her delighted parents named her Inez.
Ryan Reynolds was Honoured on the Hollywood Walk Of Fame
Blake and Ryan made an extraordinary appearance with their two children on December 15, 2016. The actor was honoured with a star on the Hollywood Walk of Fame. Of course, the couple's young children stole the show. The event marked the red carpet debut of newborn daughter Inez.


Silent Announcement of Blake Lively's and Ryan Reynolds' Third Child
When it came to announcing her third pregnancy with Ryan, Blake let her body do the job. Her burgeoning baby bulge was on display at the premiere of her husband's flick Pokémon Detective Pikachu.
The couple's third child together (a daughter) is due in October 2019. The newborn's birthdate is still a mystery, much as that of her sisters.
Blake Lively's and Ryan Reynolds' Ten Year Date-Anniversary
After two years, they appeared to be as in love as ever, and to prove it. Blake & Ryan turned to Instagram to commemorate a very special occasion with everyone – their ten-year first date-anniversary.
They embarked on their first date in July 2011, but they didn't make their relationship public until September of that same year. Blake Lively & Ryan Reynolds' love story is all we need at present time.
Blake Lively and Ryan Reynolds At Met Gala
The 2022 Met Gala was the latest in a long series of wonderful adventures for this stunning couple. There were many amazing looks, but Blake Lively's breath-taking costume left everyone speechless. Ryan Reynolds, on the other hand, stole the stage with his loving gaze toward his beautiful wife.
According to Insider, the two of them had really signed up to co-chair the illustrious event. It's great to see Lively, who has routinely rocked some stunning ensembles on these occasions, co-chair the event with her dressed-up spouse.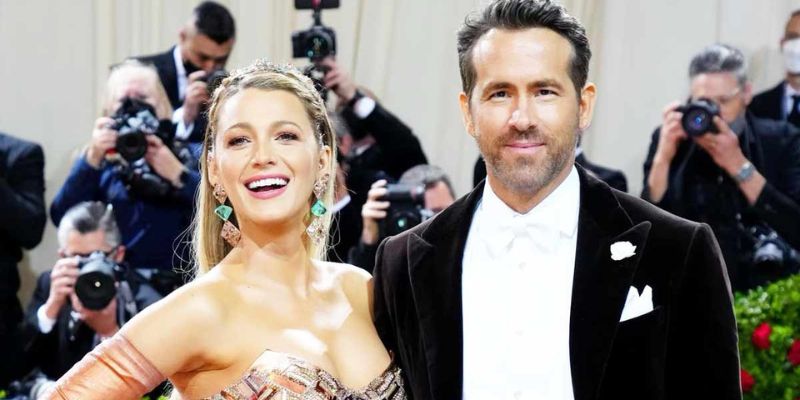 Must Read Love Story
Conclusion
In the end, love is what we need. These are some of the finest instances that sum up how fantastic they are and how incredible their relationship is, even if I'm sure that they'll continue to be the prettiest couple in Hollywood to date. Because let's face it, we would all be pretty sad if we didn't get to see these two playfully tear at each other on social media, here's to this lovely pair and to many more years together.