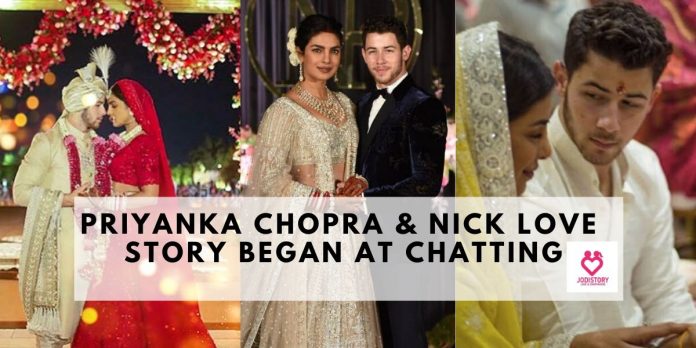 Love is eternal. It is the ultimate. It can conquer beyond boundaries, without even making one realize that they have fallen I love with the other. Singer and former Disney star, Nick Jonas and the actress Priyanka Chopra is the couple, we can see as an example of the true love. Come with me to read Priyanka Chopra & Nick love story.
Nick made first move to start relationship with Priyanka
In the interview given to the Vogue Magazine, the couple mentioned that Nick was the first to make the move.
The singer asked her out for a date through message for which she replied and the two started texting. And there it all began. The two got to know each other.
Must-Read love story
Nick met Priyanka at VANITY FAIR
Nick met Priyanka at the Vanity Fair Oscars Party and the two shared a drink.
The two had been busy with their career and life and they didn't meet each other for a long time. But the couple made a public appearance together for Ralph Lauren during Met Gala in 2017.
The couple had made visits to each other's family as well. This went too much public when Nick accompanied Priyanka to her hometown in Mumbai.
The love proposal & marriage of Priyanka Chopra-Nick
Nick proposed to Priyanka on 18th July 2018 on Priyanka's birthday which shocked his love. He wore the ring on her finger and then what happened is known to all.
The couple got married on December 2018 in both traditional Hindu and Christian ceremonies in Umaid Bhawan Palace in Jodhpur, India. So this was the Priyanka Chopra & Nick love story.