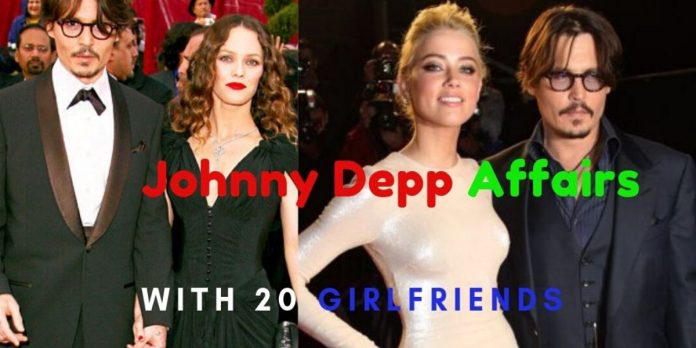 The handsome charming Hollywood actor Johnny Depp stole millions of hearts by his look and acting. After doing the franchise of PIRATES OF THE CARIBBEAN Johnny Depp achieved what he deserves. Like his movies, he got varieties of girlfriends. Between his first wife to the last wife, Johnny Depp did not find TRUE LOVE. He had 20 affairs in which two girlfriends became her wife. A complete love story of Johnny Depp love story is given below.
Also Read:Top Romantic Love Quotes For Him And Her
Johnny Depp Love Story Began
1st Girlfriend & First Wife
All I can say is that it was her makeup artist girlfriend, cum wife LORI ANNE ALISON. Who somewhere helped Johnny Depp to set his destiny in Hollywood. Anne introduced Depp to a famous actor Nicolas Cage. And in this way, Johnny Depp got his super hit horror movie.
Nightmare On Elm Street. And Johnny Depp married Anne in 1983 in his twenties. But the relationship did not go lifelong. The couple separated after two years of marriage.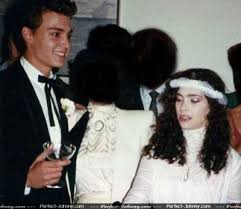 Also Read:What Is Love Life Without Sex
Depp 2nd Girlfriend
After separating with 1st wife Anne. Depp love affairs sequence started and could not stop yet. Johnny came in contact with Sherilyn Finn. Actually, he met Finn on the set of a short film Dummies. But as before this relationship also did not go so long. The affair continued from 1985-88. There was a rumor of engagement between Johnny & Finn.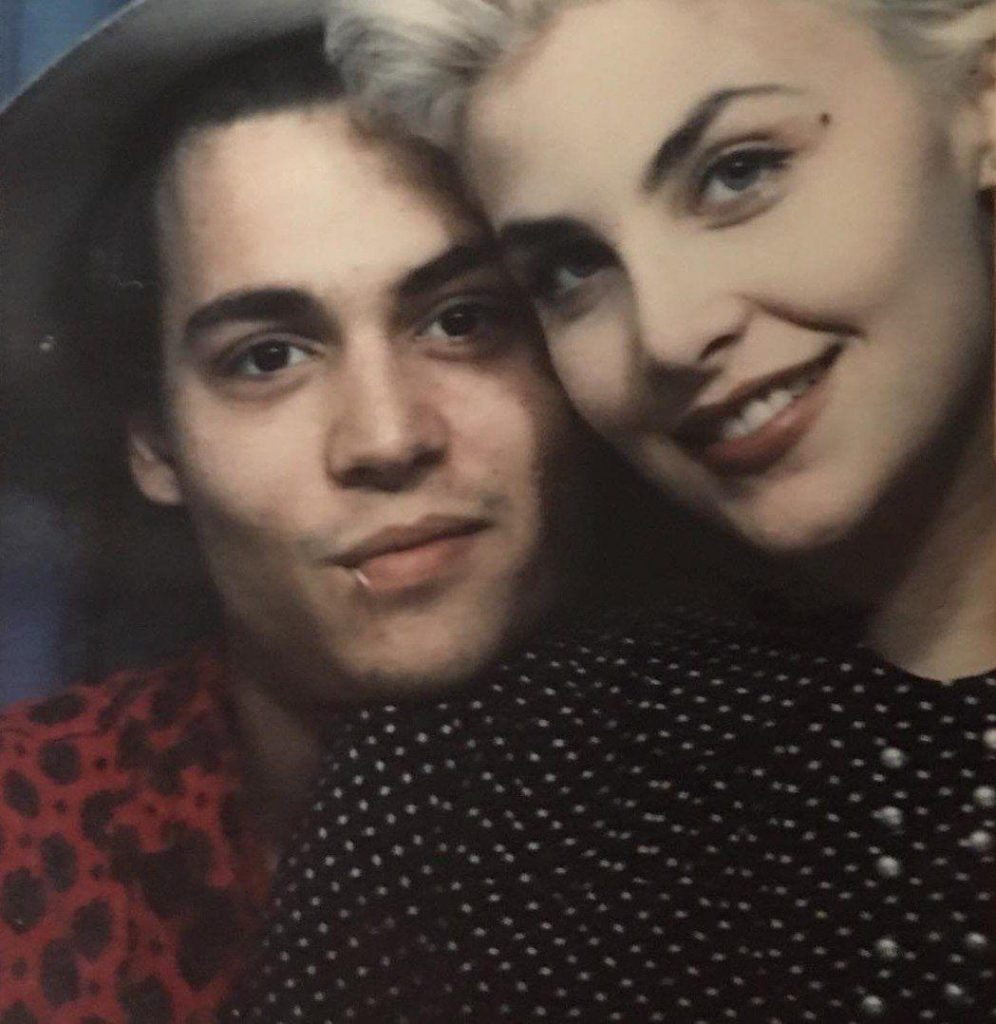 Also Read: 8 Behaviors Men Show When They Are In True Love
Johnny 3rd Girlfriend
After two heartbreak Depp tried his love luck again in 1989. He came in contact with next girlfriend Jennifer Grey in 1989. Jennifer was a Dirty Dancing star. Both enjoyed their relationship but. After so much rumor of engagement, the couple finally separated.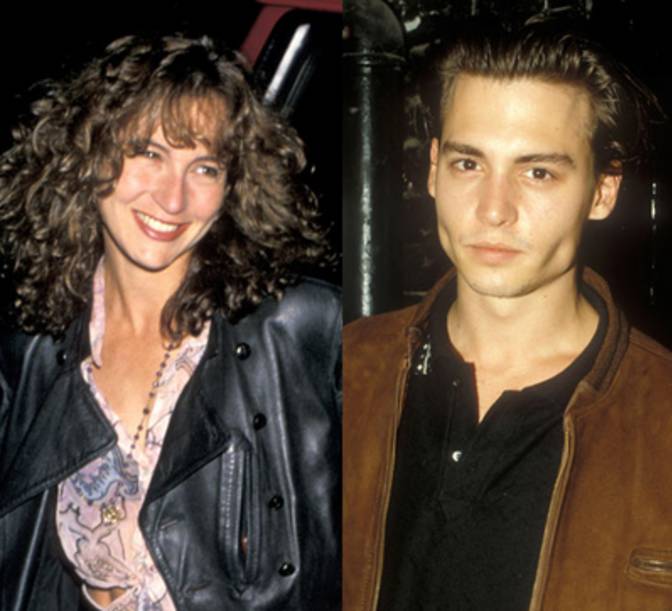 4th Girlfriend Of Johnny Depp
Johnny met Winona Ryder in 1990. The fantastic couple met on the movie set of fantasy film Edward Scissorhands. They began working together and fall in love very soon. In fact, they became a famous romantic couple in Hollywood.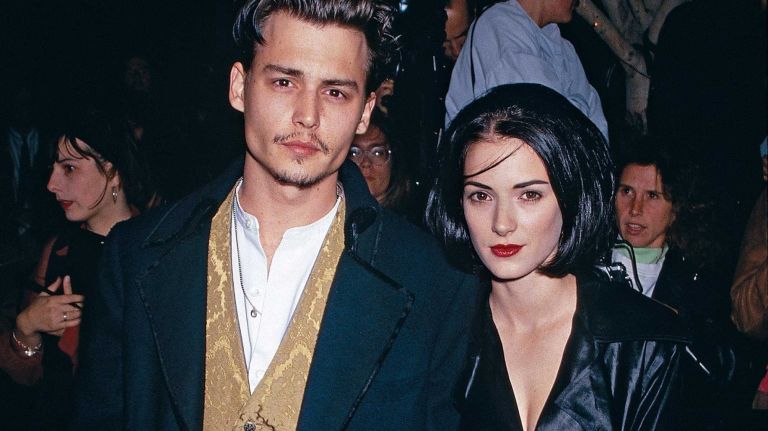 Even Depp tattooed Winona's name in his arms, "Winona Forever". Just after five months of dating, Depp decided to marry Winona as soon as possible. Although Winona dis not marry. Because her father commented that Winona is too young to marry. She is only 19 years old. And the pair got separated.
Also Read: Kylie Jenner Love Story Beyond Beauty
Depp 5th,6th,7th,8th & 9th rumored girlfriends.
So series of dating and breakup did not stop yet. His life is like a complete love story of Johnny Depp. He came in contact with many heroines. And did romance with her also. One after another Depp fell in love with actress and models. From 1987 to 1994 Depp dated five different girlfriends.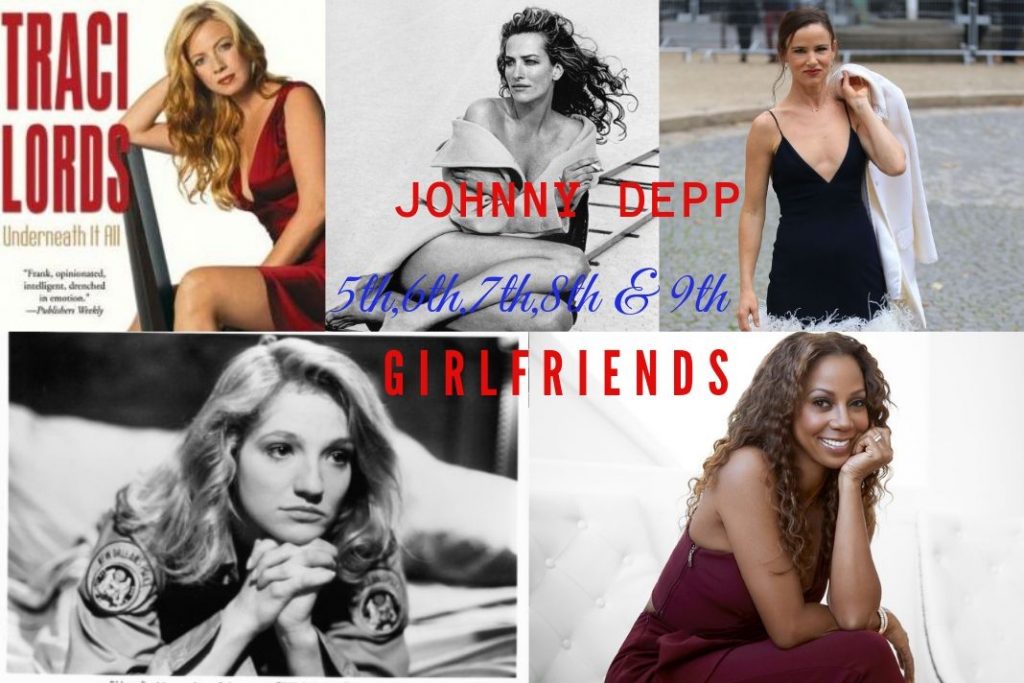 Robinson Peete 1987-1991. Traci Lords 1991-1993. Juliette Lewis 1993. Tatjana Patitz.Ellen Barkin 1994
Also Read: Walt Disney Love Story Beyond Mickey Mouse
Johnny Confirmed 10th Girlfriend
After living in a relationship with 9 girlfriends. Johnny wanted a stable love in his life. And luckily he found a young charming beautiful girl. The girl was British Supermodel Kate Moss. They fell in love with each other very quickly. And maintained a relationship for four years.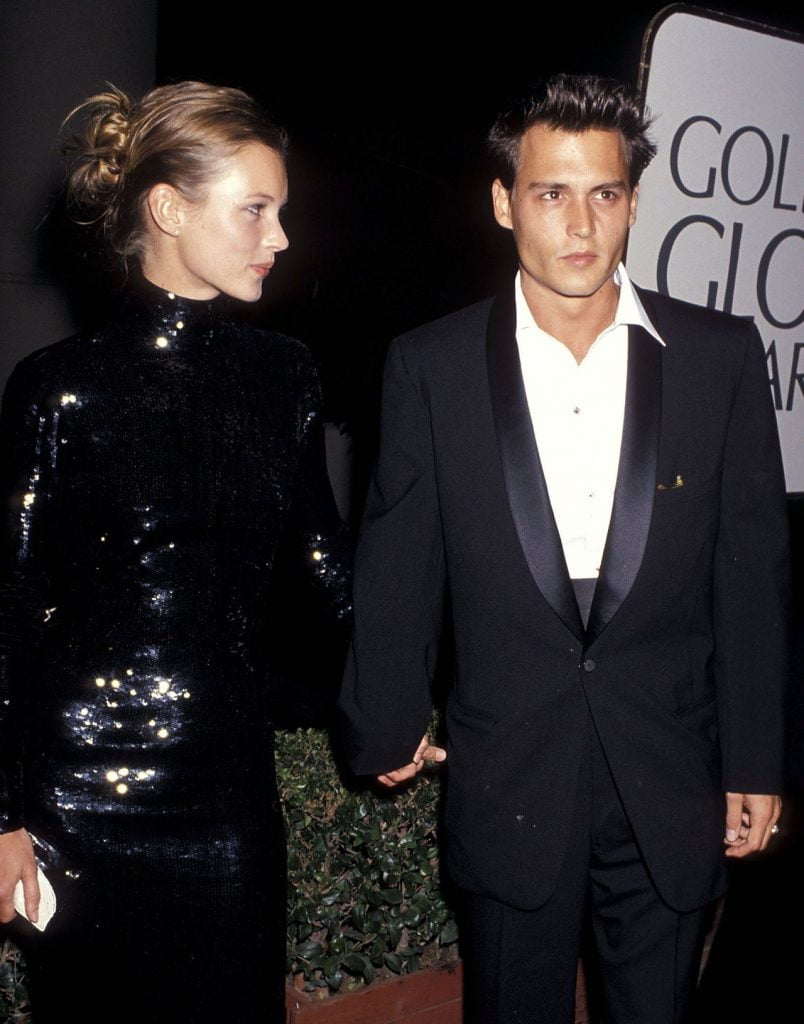 In fact, the pair partied hard. Spent lots of time together. In fact, they become a lavish couple of Hollywood. But unfortunately, their roller-coster love fades down soon. And Kate Moss left heartbroken for many years. And after four years of dating and promise of marriage. Johnny Depp broke the promise. And the pair were separated in 1998.
Also Read: J.K Rowling Love Story Beyond Novel
Johnny 11th Girlfriend
After the breakup with Kate Moss, Johnny came in contact with London based model Naomi Campbell. Although it was not more than a rumored girlfriend for Depp. Because Kate Moss and Naomi were good friends. And Naomi maybe Naomi did not want to broke her heart as Kate. That is why she did not go so deep with Depp.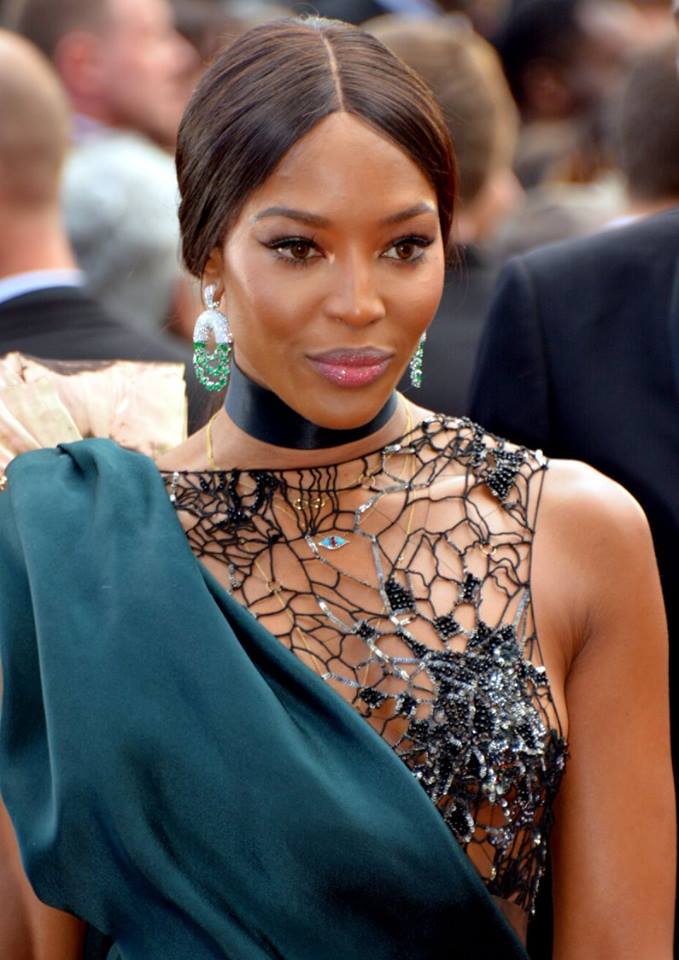 Also Read: J.K Rowling Love Story Beyond Novel
A Complete Love Story Of Johnny Depp Again
Johnny 12 Girlfriend Became 2nd Wife
Finally, Johnny got his true love in 1999. Which he was searching for long. He got his lady luck in the face of Vanessa Paradis. Johnny saw the French beauty Vanessa in 1999. And instantly fell in love with her beautiful face. Then they started living together. Although the pair did not marry.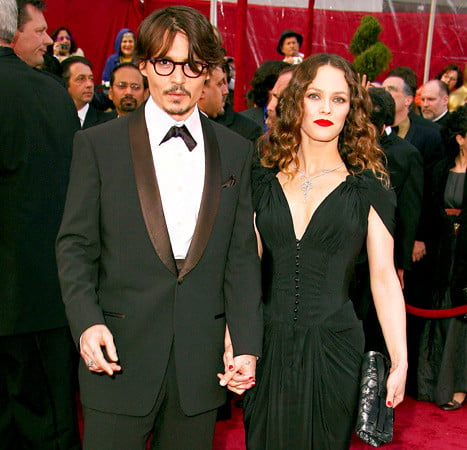 Soon news started to pop up. That Vanessa is pregnant with Depp kid. And the pair welcomed their first child as a daughter. Named Lily-Rose Melody Depp. After three years Vanessa gave birth to the next child a son. Named Jack John Christopher Depp.
Also Read: Serena Williams And Alexis Ohanian-Love Story
Vanessa-Depp Separated In June 2012
Unfortunately, Depp has no lifetime love in his destiny. After living as a power couple for 13 years. The pair separated. And choose their own path. In fact, the reason behind Johnny's long-time relationship was his two children.
Depp 13th,14th,15th,16th & 17th Rumored Girlfriends Again
After the final separation from Vanessa, Depp found himself lonely. And to reduce his loneliness he came in many new girlfriends again. Christina Ricci, Kiera Knightly, Marion Cottilard, Angelina Jolie, Eva Green are some rumored girlfriends. Although after these girlfriends Depp found his True love again.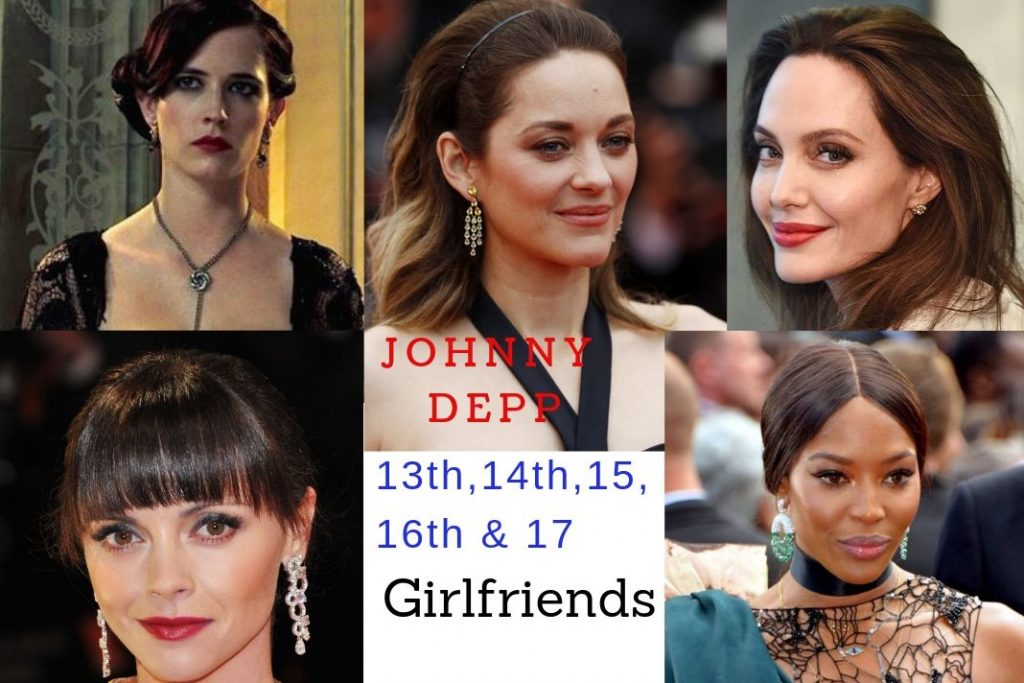 Depp 18th confirmed Girlfriend
Amber Heard met Depp at the film set of The Rum Diary in 2011. Without wasting much time they fell in love with each other. Amber is 20 years junior to Depp. But their love bond was strong enough. Although the couple separated. Maybe true love is not in the destiny of Johnny Depp.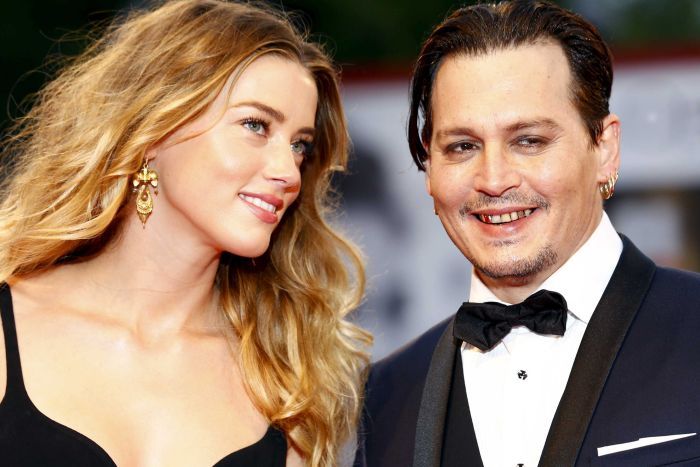 19th & 20th Rumored Girlfriends Again
After spending time with two wives and sixteen girlfriends. Depp caught in rumored with linking two more girlfriends. Ashley Olsen & Ruth Wilson became her girlfriends. Although Depp did not confirm his relationship with these girlfriends.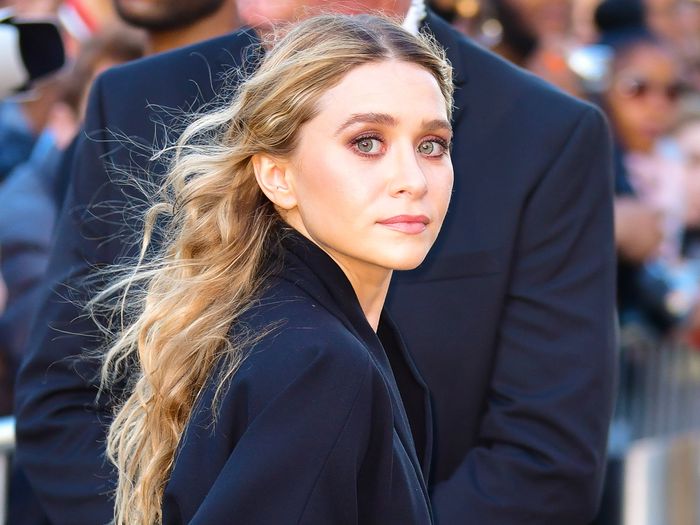 Last but not the least somewhere stable love is not in the destiny of Johnny Depp. That is why after marrying two girls and dating approx twenty girlfriends. Depp is alone in his life. Although he has a son and a daughter. But none can replace true love.
So this was a complete story of Johnny Depp love story.
Also Read: Oprah Winfrey: A Fairly Tale Love Story Without Marriage