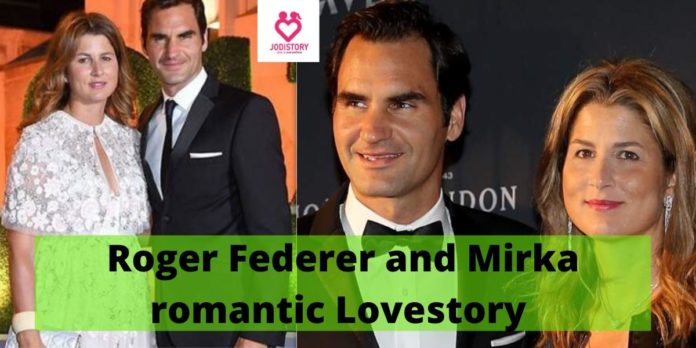 We have often talked about the ideal love story of popular people around the world. Today we are here to talk about adorable and cute couple Roger Federer and Mirka and their love story. Many of us may be knowing Roger the famous tennis player. But may not be knowing about his wife Mirka. They have four children – two pairs of adorable twins. But how did Roger Federer and Mirka romantic Lovestory begin? Are you excited about their flawless love story? Join us and make your time memorable.
scroll down to know in detail about Roger and Mirka.
Who is Mirka?
Mirka is an ex-tennis player. In 2001, she managed to reach a career-high ranking of 76 . Mirka was born in Slovakia. Though her family migrated to Switzerland when she was two.
When Mirka was just nine, her father and Martina Navratilova forced her to play tennis. They were seeing an athlete in her.
Must-Read Love Story
In 2002, because of constant foot injury forced Mirka to leave playing tennis. After this Mirka became Roger's public relations manager.
How did Roger and Mirka meet?
The young couple in the 2000 Sydney Olympics. According to Italian publication, Mirka at that time was actually engaged to an Arab. But then started dating Roger.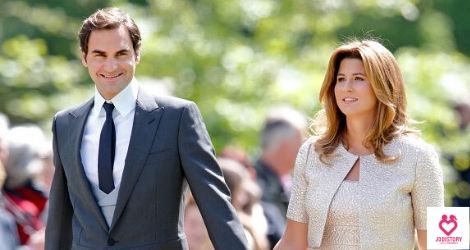 Roger had also revealed that the couple had their very first kiss on the final day of the Sydney Olympics in 2000. Roger might be the king when it comes to the tennis court, the world has repeatedly been in awe of his adoration towards Mirka.
Mirka and Roger actually first met at Biel in 1997. After the 'House of Tennis' opened. Though they begin paying attention at the Sydney Olympics.
kind proposal of Roger Federer
Roger started following Mirka in ample places. Federer was very anxious to talk to Mirka. She also says-
'I couldn't work out why he wanted to talk to me so much, and then, near the end of the Games, he kissed me.'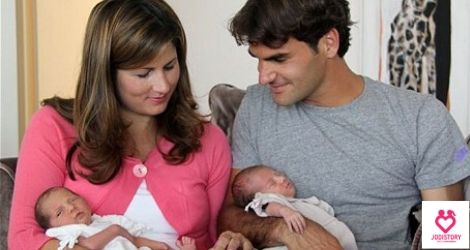 And before the last day of the Olympics, Roger ran into Mitzi Evans, an ITF player-media officer.
Federer told to her, 'Mitzi, wait there, I have very special and important to introduce to you.' Roger ran away from there and returned with enthusiasm bringing a young lady with him. 'This is Mirka,' he said.
Roger Federer and Mirka Lavish Wedding
The tennis couple married on 11 April 2009. They had a small ceremony in Wenenhof Villa at Federer's hometown Basel.
The world champion tennis player Roger announced about his marriage on his website. The couple invited a few of their close friends and family.
Mirka has given birth to identical twin girls named Charlene Riva and Myla Rose born in 2009.
Happily married life Roger and Mirka
In the year 2012, the celebrated three years of their wedding. They also have another twin boy child. The cute boys were born in 2014. Federer proudly shares his love for Mirka. And pointing her as the reason for his success.
Must-Read Love Story
Roger also says in an interview dated 13 January, –
"Mirka does not want to be away from him, and he doesn't want to be away from her. Similarly, like this we make it all happen and work properly. "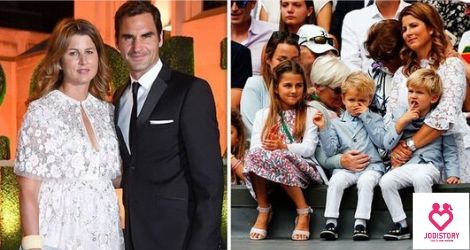 Although Mirka is currently busy with children. In the beginning, she never missed any of Roger's good moments on the court. Clearly a sign of a true supporting and caring partner.
Roger on mirka adds that he has a tight rule of sleeping by Mirka side every time.
Conclusion-
The Lovestory of Roger Federer and Mirka bring a smile to all of us face. And it also makes us want to believe that true love exists. I hope you all loved the Roger Federer and Mirka romantic Lovestory. Comment down your views and let us know about your observation.