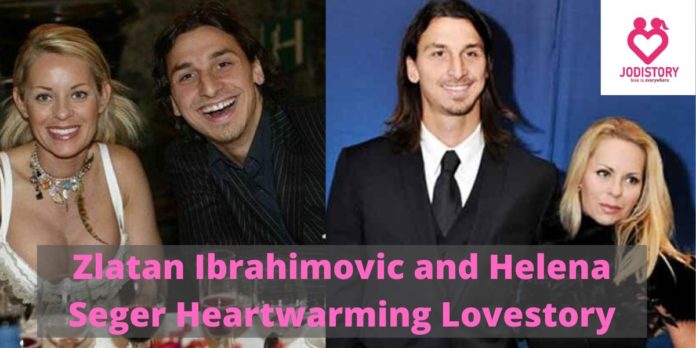 Do you love watching football? if Yes then you are at the right place. We are here to discuss the wonderful love story of Helen Seger and Zlatan. True love is just like the soul, Love is not described in words. Though we can just see it one such example of True love is between Helen and Zlatan. Zlatan Ibrahimovic is known for his great skills in playing football. He is playing football since 1999 for the Sweden National Team. Currently, he is playing for the LA Galaxy where David and Steven formerly played. Are you eager to know more about Zlatan Ibrahimovic and Helena Seger Heartwarming Lovestory and children? Join us to know all about them.
Along with football, Zlatan has also been in limelight with his 16 years relationship with Helena Seger. The pair also shares 2 children together. But they are not married yet.
Who are Zlatan Ibrahimovic and Helena Seger?
Zlatan is a 37-year-old footballer. He records about 424 goals in his career. Currently, he has a net worth approximately $190 million shared with his girlfriend Seger.
Must-Read Love Story
Helena Seger is an ex-model and actress. Helena was born in Lindesberg, Sweden. She is about 10 years elder than Zlatan. Helena is at 45 and is a businesswoman, Loving mother, and focused woman.
How Helen and Zlatan met?
Zlatan a Helen met the first time in 2002. It was a great incident both bumped into a car park at Malmo.
In 2002, when Ibrahimovic was 21-year-old. He doubled parked his Ferrari car beside Seger's car. Helena Seger was not in good moods and she hissed at Zlatan.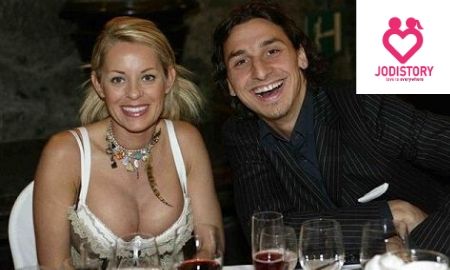 As Helena was angry he told Zlatan to move his car. It was just the start of their love story.
Ibrahimovic was engrossed by this woman and decided to argue her. After this, Helena appeared in the press as Zlatan's new girlfriend. Helena started spending most of her time in Amsterdam with her family.
Helen and Zlatan Announced it Official
In the year 2005, the pair officially moved together to Turin in Italy. And in the following year, they both shifted to Milan.
Parda bags and Prama hams were then Spanish tapas and sangria. It was in 2009 When Zlatan and Helena Seger moves to Barcelona. In the year 2010, the couple was back in Italy and Milan.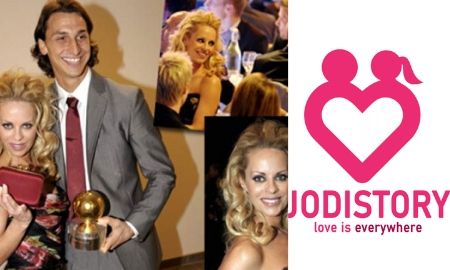 Staffan Erfors, a close friend of Helena says that-
"Zlatan is a very clever bastard on the pitch but he is good at choosing women. Zlatan can not find a better woman than Helena. She is almost as good as Zlatan.
Are Helen and Zlatan Married?
Though many folks claim Zlatan Ibrahimovic to be married to Helena Seager. But it's not true.
Though they are dating together for a long time. They also share 2 boy children, but both have not officially tied the knot.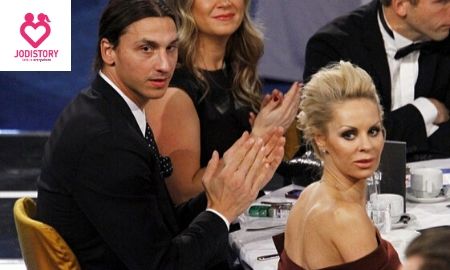 But what about their engagement? The answer is No! as well. The pair is never engaged even though they are together for two decades.
Talking about their successful bond, Seger revealed the secret to it when she said:
" WE'RE TOGETHER BECAUSE WE HAVE SO MUCH FUN TOGETHER. "
Children of Helena Seger and Zlatan Ibrahimovic
After four years of their beautiful chemistry, the Pair welcomed their first boy child, Maximilian. He was born on September 22, 2006. And their second child is Vincent. Born on March 6, 2008.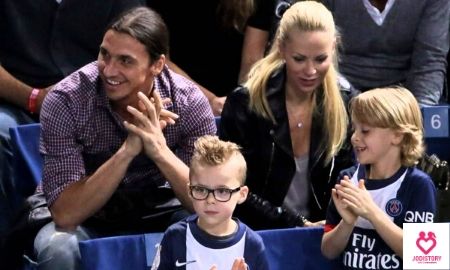 Helen and Zlatan both shared their family pics on Instagram. Their two sons have joined the Manchester United academy.
Must-Read Love Story
And now are under training with the players of their respective age groups. According to reports, the complete family currently lives in Los Angeles. They also have another house in Malmo.
Conclusion
Zlatan Ibrahimović and Helena Seger look awesome together. And they proved that true love exists. Their relationship has lasted for ten years. I hope you all loved the Zlatan Ibrahimovic and Helena Seger Heartwarming Lovestory. Let us know how you feel about it. Comment down your views below.