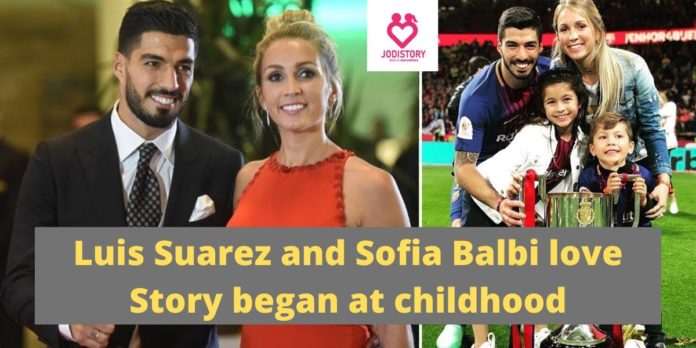 We have generally talked about the ideal and cute love story of popular people around the world. Today we are here to talk about adorable Luis Suarez and Sofia Balbi's Love Story. Behind every man, there is always a woman who supports him. This is the case in the love story of Luis Suarez with Sofia Balbi. Luis was born in a poor family The childhood of this FC Barcelona player was very hard. But his love story is very interesting. Join us to know all about Luis Suarez and Sofia Balbi's love story. How it all started? Scroll down to know more.
Luis Married to teenage love Sofia Balbi. Some people claim that she is the only person who changed his life.
Who is Sofia Balbi?
She happens to be a vivacious Uruguayan woman. Sofia was from a rich middle-class family in Uruguay.  While Suarez was from a poor family.
How did Sofia fall in love with Suarez?
Sofia fell in love with Luis Suarez when he was just a street sweeper. The couple met when they were teenagers. In 2001 Luis was a street sweeper in Uruguay.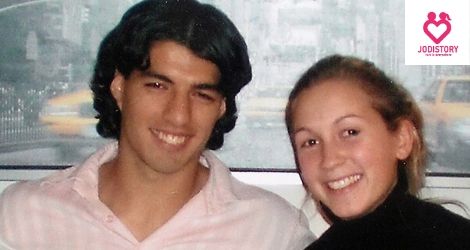 Must-Read Love Story
She then encouraged him to pursue football.He has spoken in many interviews that how he saved up the money he was paid, and coins he found in the street to take her out for first date.
Just after two years, they met, blonde Sofia moved to next city Barcelona with her family.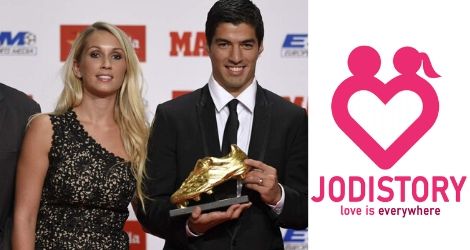 Luis then waited for three years. And the Dutch team eventually signed the young footballer. He later said: "At 15, I found a girlfriend that sorted my head out. It helped me realize how soccer was for me."
Luis Suarez and Sofia Balbi Marriage and Children
In March 2009 Luis and Sofia were married in a civil ceremony in Amsterdam. Both had a religious ceremony on December 2009 in Montevideo.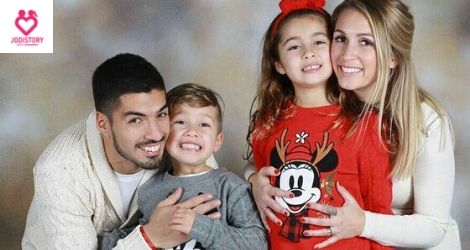 The couple has three children. On August 5, 2010. Balbi gave birth to the couple's very first daughter, Delfina.
Three years later in 2013, both had a son, Benjamin. All football fans must have seen his T-shirt revealing during a typical goal celebration enjoying and welcoming his son into the world. And later they gave birth to Lauturo.
Luis Suarez Renews Wedding Vows with Sofia Balbi
Barcelona star Luis Suarez renewed his marriage vows with Sofia Balbi on their tenth marriage anniversary. The celebration was on Boxing Day in Uruguayin a five-star venue reported by Daily Mail.
The 32-year-old Barcelona hero Luis and his childhood love enjoyed a night with many stars. They had a star-studded guest list for the party including Lionel Messi, Jordi Alba, and Sergio Busquets. As per the report adds that the couple said,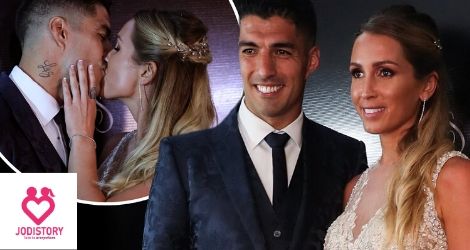 "I do' with personalized diamond initial rings". Luis Suarez sported an 'SB' band while wife Sofia matched it with an 'LS' version.
Sofia was spotted in a hot and white figure-hugging gown. While Luis was in a blue Dolce & Gabbana silk patterned trouser suit. Along with the crisp white shirt, and a dark tie.
Must-Read Love Story
According to the source, Sofia had Shared a picture on Instagram of the ceremony, with caption-"Counting the day to say YES again! #10 years."
Conclusion-
His wife Sofia's observations did make him a better and good player.Luis Suarez and Sofia Balbi love Story is mesmerizing and inspirational. His love story tells the importance of women in men's life. Comment down your views.