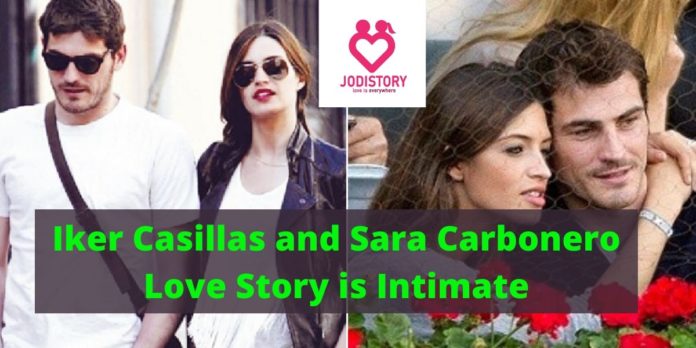 Are you a football fan? if Yes then you are at the correct place. We are here to discuss the adorable love story of Iker Casillas and Sara Carbonero. Love is just like the soul, its limitless. Love is not even described in words. Though we can just see it, one such great example of True love is between Iker Casillas and Sara Carbonero. Iker is a legendary and successful goalkeeper for Spain's football team.
On the other side, Sara is a famous sports journalist and TV celeb. Both together make a gorgeous and cute couple in the world of sports. Iker played 168 times for Spain and approx 730 matches for Real Madrid before he came to FC Porto in the year 2015. The couple had been dating since 2009. Are you excited to know all about Iker Casillas and Sara Carbonero Love Story? join us and know all about them. How did they meet? When did they marry?
Scroll down and make your time pleasurable.
How Iker Casillas and Sara Carbonero met?
Iker and Sara Carbonero came into the limelight when he kissed the reporter Sara on air after winning FIFA World Cup against the Netherlands in 2010.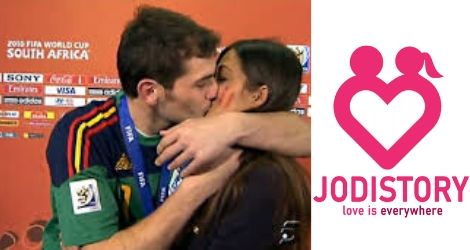 Both started dating in 2009
Both made their relationship official in the 2010 FIFA World Cup. Iker kissed Sara when she was taking his interview.
Must-Read Love Story
Though their relationship faced many controversies when Sara was blamed for his average performance. But in the same year, Spain won the FIFA World Cup and Iker and Carbonero silenced all critics.
Iker and Sara Marriage and Children
In 2014 they gave birth to a boy Martin. And in the year 2015, they moved to Portugal. . In Nov 2015, the pair announced that they are expecting a baby very soon. Before the younger child was born, the couple married on 20th March 2016 in a very private ceremony in Madrid.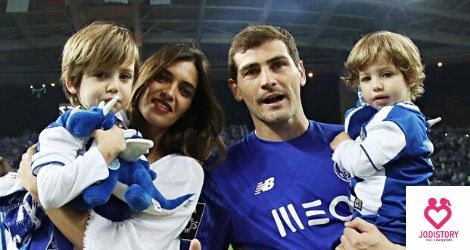 Sara gave birth to the second child, Lucas on June 2, 2016.
In a ceremony, the pair said, "We didn't need papers to feel that we are committed to each other."In the same year, their younger son Lucas was born.
Iker and Sara Hard Time:
Casillas' heart attack
In May 2019, Iker Casillas during training club in Porto suffered an acute heart attack (myocardial infarction) a condition when some part of the heart does not receive the required blood supply.
Must-Read Love Story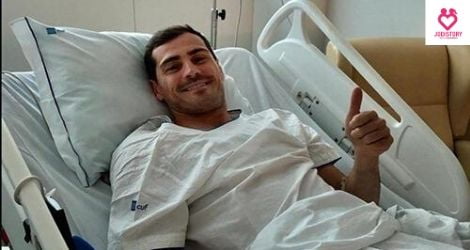 Iker says that-
" He is unsure about his return to the game and will take time to make his decision to back to the field. His condition was claimed to be "stable".
Sara ovarian cancer
Sara on her Instagram shares that she was suffering from ovarian cancer, just after three weeks her husband's Iker heart attack. Well, according to the doctor it is going to be a hard recovery for her but it will be cured soon.
The two made their relationship public thereafter. And since then they have been only giving us couple goals.
Conclusion
The journey has been very tough for a couple. Though they have support from sports and media. We wish both of them Good luck.
Iker Casillas and Sara Carbonero Love Story is a great example of true love which never ends even in tough times.Well, this is the end of Iker Casillas and Sara Carbonero Love Story. Hope you enjoyed it. Comment down your views.