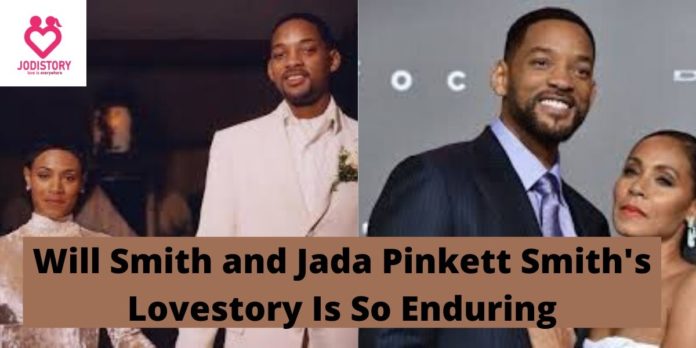 Well, who doesn't know Will Smith? He is an American rapper and actor. He is the most powerful and Hot actor in Hollywood. Will has won four Grammy Awards. But are you aware of Will's Love Life? If not then you are in the right place Now this is a story all about how…Will and Jada Pinkett Smith fall in love. Both are Hollywood's most iconic power couples, Will have celebrated multiple awards wins and has three kids together. Will and his wife Jada walked down the aisle in 1997, and have been going strong ever since. So are you excited to know all about Will Smith and Jada Pinkett Smith's Lovestory? Join us and make your time memorable.
Know-How they met? When and Where they married? so let's start with how the Smiths met Jada and their most defining moments as wife and husband. Scroll Down.
How Jada and Will Smith met?
Will and Jada briefly met in the year 1994. When Jada, auditioned for the role of Smith's girlfriend on the '90s sitcom, "The Fresh Prince of Bel-Air".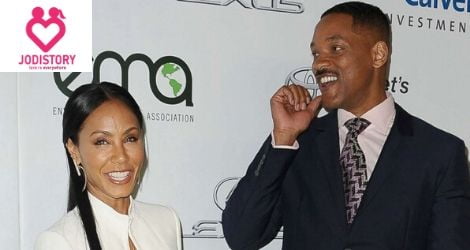 Unfortunately, Jada, was a five-foot actress who didn't get selected because she was too short for the role. And the role was given to Nia Long.
must read lovestory-
After their drastic height difference, Pinkett would soon become Will's leading lady off-screen for some years. Though the duo has never appeared in a film or on a TV show altogether. However, they both produce movies through their production company, Overbrook Entertainment.
Will and Jada Pinkett Started Dating
Although Jada and Smith didn't get to play a pair on-screen, they both began building a long term friendship. At that time Smith was married to Sheree Fletcher. They divorced in the year 1995 and share a son, Trey.
Jada and Will started dating in the year 1995. In an interview, Pinkett admitted that Will was still married when they started dating. "He was div," she told. "The 'forced' hadn't happened yet."
Jada and Will Marriage
Will Smith, then asked Jada out on a date not long after they met. And they tied the knot in 1997. At that time, Jada smith was three months pregnant with the first child, Jaden.
Pinkett also stated that-"One day we got engaged, and the next day we found out we were pregnant,".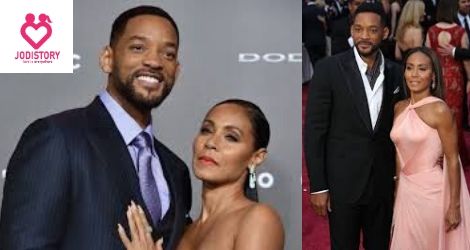 The Duo married in a private ceremony at a Pinkett native city of Baltimore in a Hotel. According to People, they both even not invited their close friends. Because the pair wanted to avoid any kind of potential leaks to the media.
On Red Table Talk, Smith's wife Pinkett finally opened up about her marriage day, but it was not like the fairy tale we all might've imagined.
"I was so sad that I had to have a marriage," she remembered that "she went crying down the freakin' aisle getting married."
Will and Pinkett Children
In the year 1998, Will's first son, Jaden was born. Jaden Christopher Syre Smith was born on 8 July 1998 in a speedy delivery. He is an actor and rapper.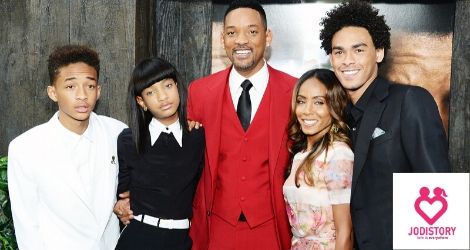 must read lovestory-
In the year 2000, Will family grows when they became the parent of daughter Willow. She was born on October 31, 2000. Smith confirmed his girl child conception happened on a trip in Mexico on VH1's "Dear Mama" special.
Conclusion-
In the year 2018, Will in an interview with Tidal's Rap Radar podcast. He said that after 2 decades together. He knows that his relationship with Jada is solid. Their Love story is an epic saga and they showed that true love really exists.
Will also adds -"We don't say we have married anymore. We refer ourselves as life partners,".At last, we wish them that their love life flourish more with all positive events. We hope you loved Will Smith and Jada Pinkett Smith's Lovestory Please Comment down your views.