Are you a cricket fan? If yes then you are at the right place. Today we are here to discuss everything about Muttiah Muralitharan. Muttiah Muralitharan the Srilankan cricketers is usually regarded as one of the best bowlers in the life of international cricket. Muttiah spin bowling has made many cricketers clean bowled. His controversial bowling style is very famous. But when we talk off-fields, Murali was never so curious about tying the knot, but his mind changed when he saw adorable Madhimalar. You all might be aware about murali's cricket life but may be unaware of his Lovestory? So are you excited for Muttiah Muralitharan and Madhimalar Lovestory? Then stay tuned with us. we are here to make your time memorable.
Muralitharan marries the girl Madhimalar in 2005. And the pair are having a happy married life so far. scroll down for more.
How Meeting For Murali was Important?
So It all started when the famous Tamil actor Chandrasekhar visits the studio of Tamil television channel Sun Television in Chennai. On a visit, he meets Muttiah Muralitharan, who was there for an interview. Murali instantly recognized the superstar, and during their meet murali stated that his mom was a big fan of Chandrasekhar's films.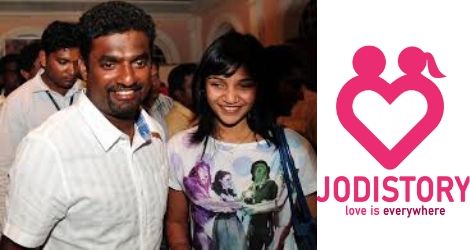 Must-Read love Story
After some time, Chandrasekhar, fortunately, meets Muralitharan's mother who claimed one day that she was looking for a bride for her Murali. And Chandrasekhar had known 24-year old Madhimalar since his childhood. He immediately recommended Madhimalar to Muralit's mom, who was happy to know about Madhimalar.
How Madhimalar family Came to know about Murli?
Chandrasekhar was a good friend of Madhimalar's father Dr. S. Ramamoorthy. Madhimalar's mother Nithiyais also a doctor. And was looking for a good husband for her daughter.
On Chandrasekhar's advice, Muralitharan's mom forwarded this wedding proposition to Muralitharan in Sri Lanka. But Murali denied seeing the bride. Because he had no interest in the wedding. He wants to focus on his game and his career.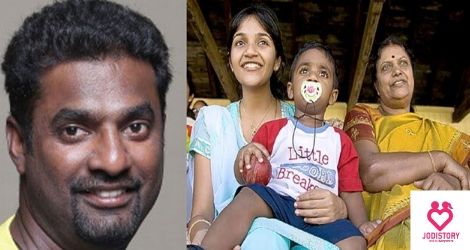 But Chandrasekhar and Muralitharan's mother just managed to convince him. And he agrees to meet the girl. Murali flew down to Chennai in Nov 2004 to meet girl Madhimalar, who is a post-graduate in business management.
Their First Metting
The very first meeting made the family members on both sides overwhelmed. Murali was just clean bowled over by the adorable Madhimalar, while she was struck by Murali's humility. Both were in great love with each other that the pair prattled away for about 60 minutes.
Murali talks about his cricketing life with Madhimalar. She spoke about her hobbies. The two had definitely a very good talk at the end of their conversation when Muttihah promptly offered the engagement ring to Madhimalar. After a conversation of about an hour, Murali and Madhi came on the accord that they both were made for each other.
Their Wedding
Murali and Madhi married in Chennai, it was a typical Tamil wedding. Madhimalar was looking stunning in a red Kanchipuram silk saree.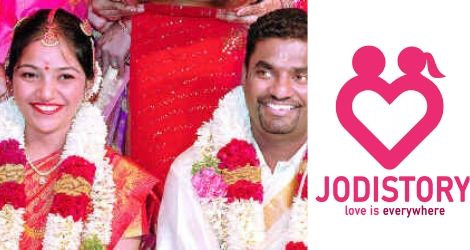 While on the other side Muralitharan was with a silk dhoti and shirt. The marriage had the presence of some of the Tamil Nadu politicians, and famous Sri Lankan cricket players like Sanath Jayasuriya, and Chaminda Vaas. Madhimalar adds-
"I am on top of the world to have such a person as my husband."

Children and Married Life
In addition, Muttiah Muralitharan and Madhimalar marriage was a great success. Both gave birth to a son in the year 2006, whom they named Naren.
Must-Read love Story
Madhimalar has been a constant support to Murali all-time in his career. Well, Murli is retired now and is enjoying his life. The duo has been seen in many places with their family.
Conclusion
Muttiah Muralitharan and Madhimalar Lovestory is just like the Bollywood script. They both showed the power of true love and are sharing a great bond of togetherness. We wish Murali and Madhimalar all the very best for all their pursuits in life. I hope you all liked Muttiah Muralitharan and Madhimalar Lovestory. Comment down your views.