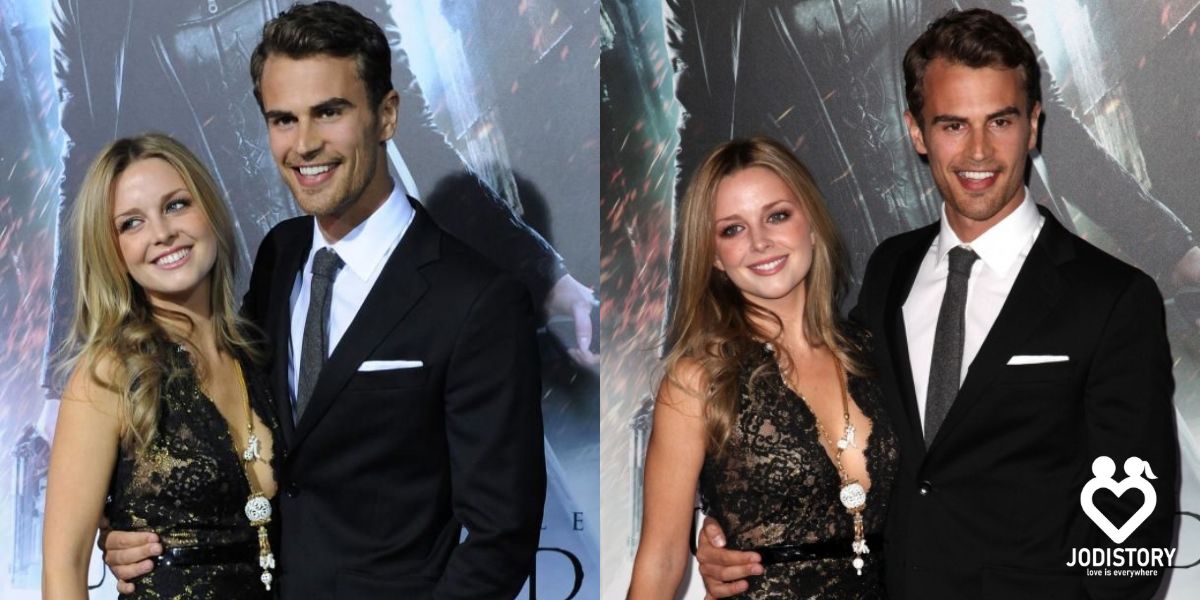 It is a common feeling around the world that people should marry each other as soon as possible. But Theo James and Ruth Kearney's love story is a bit different. Do you want to know how? Then read our article below to find out more!
The instant reaction around the world among friends and family is when are you going to get married? This reaction is just universal and puts a lot of pressure on a couple.
Theo and Ruth went through a mutual and instant connection when they first saw each other. They were sure that they were each other's soulmates. However, the couple waited ten long years to get married. But the best part is that they did not have a problem with it as their love foundation was just too strong.
Let's take a look at Theo James & Ruth Kearney's love story and understand their wait of ten long years.
Who is Theo James?
Theo James is an English actor. He was born in 1984. His full name is Theodore Peter James Kinnaird Taptiklis. He was born in High Wycombe. He has two older brothers and two older sisters. Yes, he is the youngest child in his family!
Theo is very popular for playing the role of Tobias Eaton also known as Four in The Divergent Series film trilogy. Recently he was seen in The Time Traveler's Wife and The White Lotus series in 2022. He is the brand ambassador of Hugo Boss for some time now.
MUST-READ LOVE STORIES:
Who is Ruth Kearney?
Ruth Kearney is an English actress. She was born in 1984. Ruth is an Irish actress. She has worked in movies and TV shows too. She started as Jesse Parker in Primeval and Trouble Will Find Us.
Ruth has starred in Netflix's original comedy series named Flaked released in 2016. She starred opposite Will Arnett and David Sullivan as she falls into a love triangle with both of their characters in Venice.
The first meeting of Theo James & Ruth Kearney in 2009
Theo and Ruth were students at England's Bristol Old Vic Theatre School. So it is assumed that the couple first met each other there only.
Their eyes first met when they were participating in an acting exercise. Also, the exercise they were doing was pretty funny. Basically, the whole class had to pretend that they were frogs.
When everyone was done jumping around, Theo felt an instant connection to Ruth. Moreover, it all made sense to him back then only.
Theo James & Ruth Kearney's started dating in 2009
Ruth and Theo only started officially dating in 2009. Both the actors were pretty young and they didn't want to compromise their careers early on.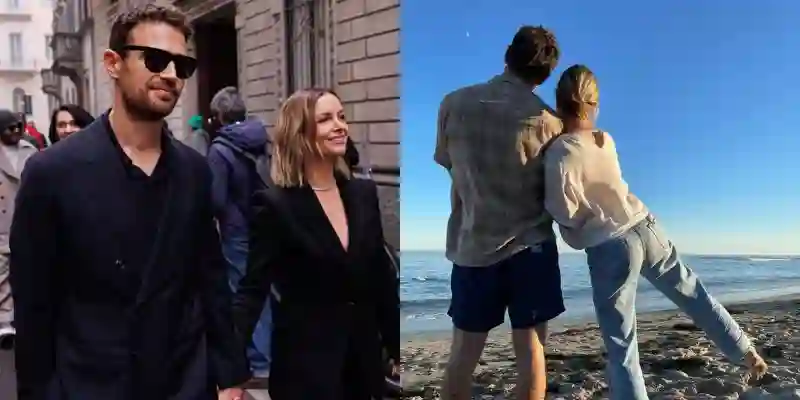 So they did decide to keep their relationship on the backseat for a little while. This way they were able to focus on their careers and land big projects.
Soon when they found stability in their careers, Ruth and Theo started giving time, priority, and effort to grow their relationship too as they wanted to be with each other.
They are one of the most private couples in Hollywood and didn't even make a public appearance together until Theo's movie's premiere in 2012.
Theo James & Ruth Kearney's marriage after 9 years of dating in 2018
Almost after nine years of dating Theo and Ruth decided to finally tie the knot. And they did so in 2018. Most people just question why they got married so late.
But the simple answer is that Theo and Ruth had complete clarity about each other and were okay with waiting a little more. Their wedding was a very private affair and they only invited a few guests.
Even though some people might still think that one shouldn't really wait to tie the knot with their loved one. But Theo and Ruth broke this conventional idea and got married on their own terms after they felt like they have achieved significant success in their careers.
Theo James & Ruth Kearney's children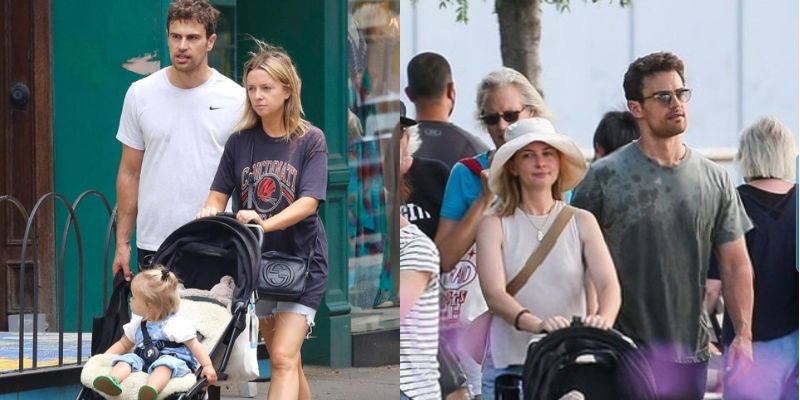 Ruth and Theo welcomed a little baby girl in their home in 2021. Since the couple is very private not many details are known about their baby as well.
How long did Theo and Ruth date?
Theo and Ruth dated for ten long years before they got married in 2018.
How long have Theo James and Ruth Kearney been together?
Theo James and Ruth Kearney have been together for fifteen years now.
Who did Theo James marry?
Theo James married his long-time girlfriend and Irish actress, Ruth Kearney.
How did Theo James meet Ruth Kearney?
Theo and Ruth met at Bristol Old Vic Theatre School in England.
When did Theo James and Ruth Kearney date?
Theo and Ruth started dating each other in 2009.
MUST-READ LOVE STORIES:
Thoughts on Theo James & Ruth Kearney's love story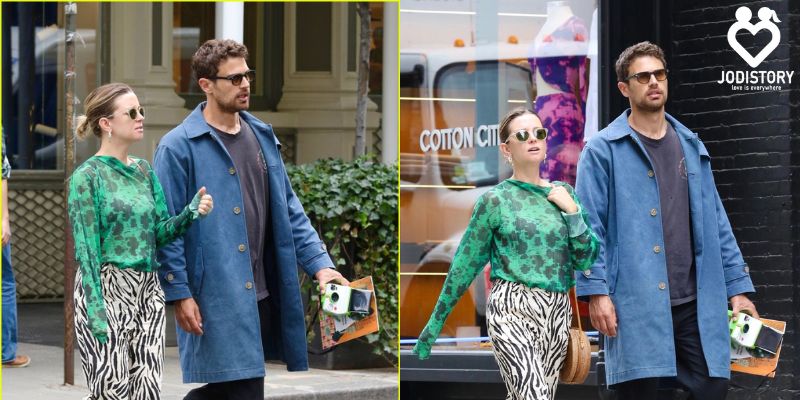 Theo James & Ruth Kearney's love story is full of patience. One must admire their decision to wait before getting married because it shows the true meaning of love, trust, and loyalty.
Even after being in the film industry and receiving endless fame the couple never attracted any controversy. They know how to navigate their relationship without making a big buzz and that's what makes them compatible and incredible.