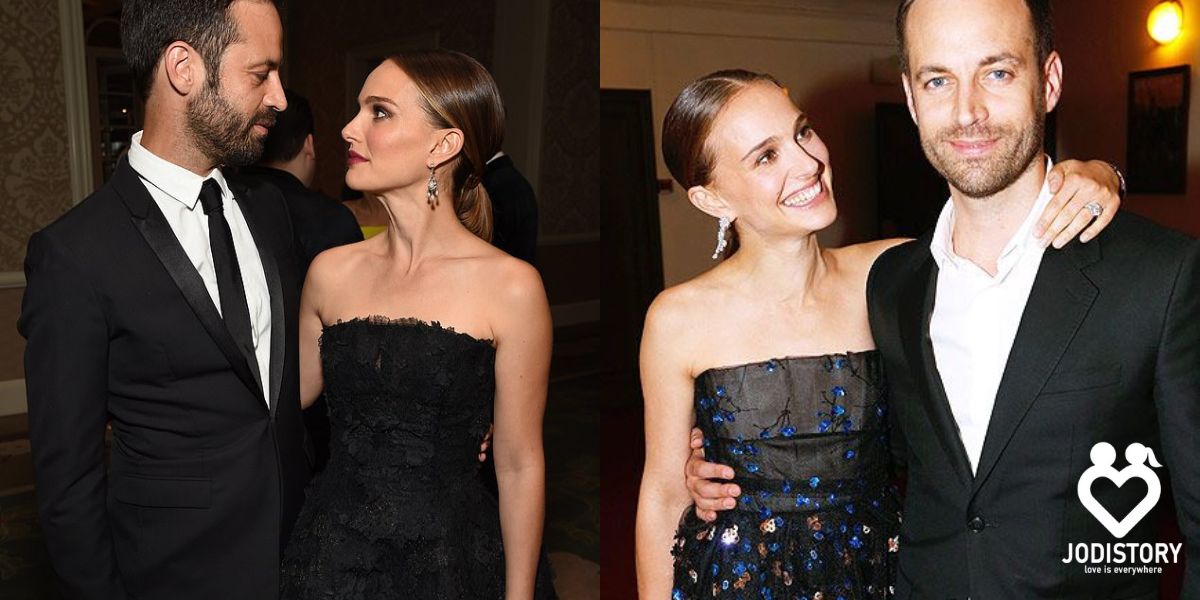 We all come across stories in our life that focus on relationships and sometimes controversial relationships. One of the most frowned upon relationships is those of teacher and student. But Natalie Portman and Benjamin Millepied's love story just might change your minds about that.
In our culture, the relationship between a teacher and their student is very sacred but love is boundless. This is what happened when Benjamin Millepied fell in love with Natalie Portman. They didn't hold back because of their teacher and student relationship.
Let's take a look at Natalie Portman and Benjamin Millepied's love story below to really understand the dynamics of their almost controversial love story.
Who is Natalie Portman?
Natalie Portman is an Israel-born actress. She was born Natalie Hershlag in 1981. She has received an Academy Award along with two Golden Globe Awards as a result of her remarkable acting skills.
Natalie began her career at the age of twelve. She debuted in the movie Leon: The Professional in 1994. She was a prominent part of the Star Wars Prequel Trilogy.
Natalie won a Golden Globe for her stripper role in the movie Closer. She won an Academy Award for the role of a ballerina in the psychological horror Black Swan in 2010. She is loved for her role as Jane Foster in the Thor Movie Series of MCU.
MUST-READ LOVE STORIES:-
Who is Benjamin Millepied?
Benjamin Millepied is a French dancer and choreographer who was born in 1977. He joined the New York City Ballet in 1995. He retired from there in 2011.
Benjamin also started the LA Dance Project in 2011 which continued up to 2014. He also directed the dance at Paris Opera Ballet in 2014 and resigned from the position in 2016.
Natalie Portman & Benjamin Mille pied's first meeting in 2009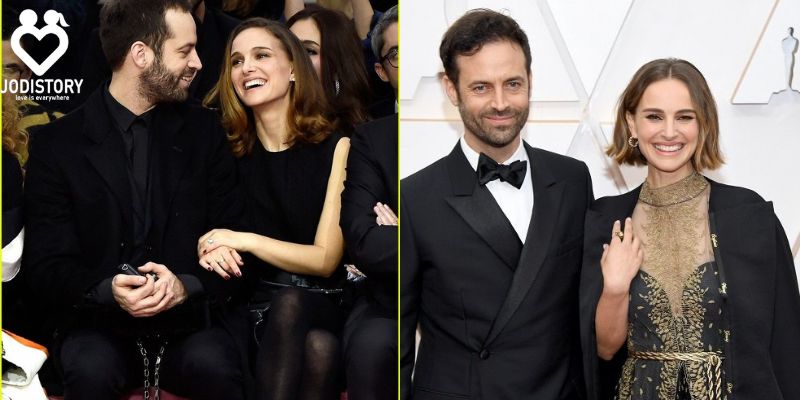 Natalie and Benjamin met each other for the first time on the sets of Black Swan in 2009. She just took one look at him and knew he was the one for her.
Basically, Benjamin was hired to choreograph the film and give Natalie the important ballet training which she needed for her role. So he was there as her ballet teacher.
But as their bodies swung together they started falling in love with each other deeply. As a student and a teacher, they didn't hold back and when love called they answered.
Moreover, as they kept on dancing together, they developed deep in sync feelings for each other. They got to know each other and fell in love.
Natalie Portman & Benjamin Millepied's engagement in 2010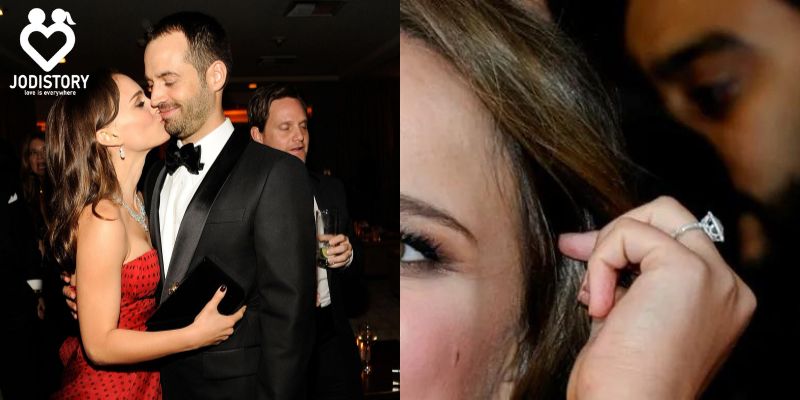 Natalie and Benjamin almost dated for a year before they decided to get engaged in 2010. The ring was designed with the help of jewelry designer Jamie Wolf.
Benjamin was a true romantic. He put a lot of thought, love, and commitment into making the perfect ring for Natalie. Moreover, he was patient with the entire process.
The ring basically represented everything that is meaningful to Natalie. Upon receiving her ring she was immensely happy and grateful for the entire experience.
Natalie Portman & Benjamin Millepied's marriage in 2012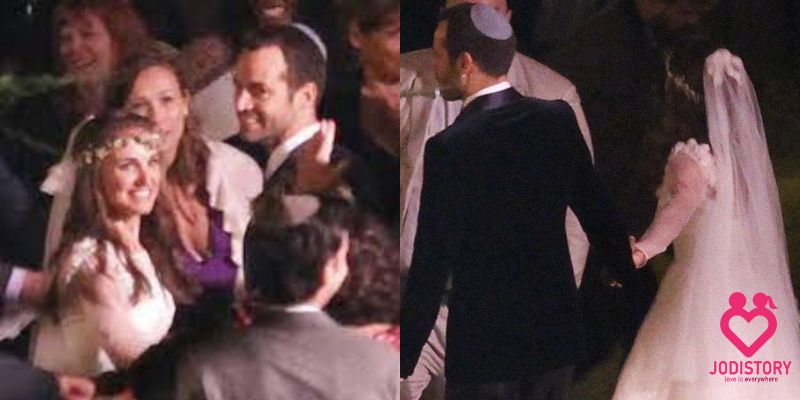 Natalie and Benjamin married each other a year after their first baby was born in 2012. They got married in an oceanfront home in Big Sur, California.
It was a Jewish ceremony and was held at night. Natalie wore a gown that was made by Rodarte. The couple exchanged really beautiful vows.
Natalie Portman & Benjamin Millepied's children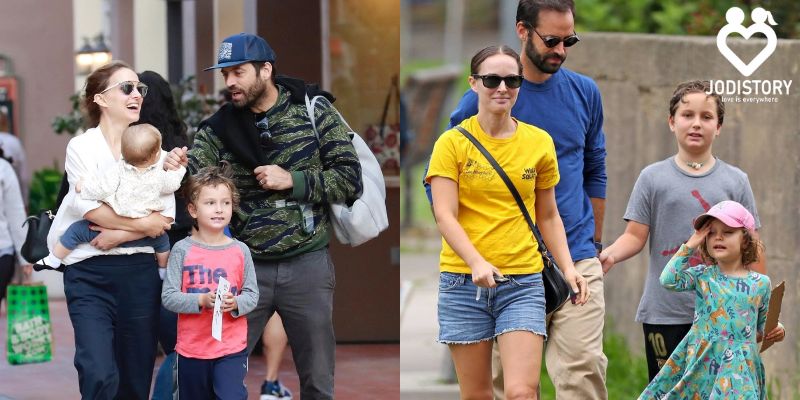 Just when Natalie and Benjamin announced their engagement they didn't shy away from telling the world about their pregnancy.
Natalie was pregnant with the couple's first baby who was born in 2011. It was a boy and they named him Aleph. Their first baby was born before their wedding could take place.
In 2017 Natalie and Benjamin had their second child. The couple had a daughter who they named Amalia.
Natalie Portman & Benjamin Millepied's sacrifices for each other
One of the most difficult things to do as a couple is to move to a new place with your partner. However, Natalie and Benjamin make it look really easy.
In 2014, Natalie moved to Paris for Benjamin and his work. She was completely excited and delighted to start her life in a new place.
And then in 2020, Benjamin relocated to Australia with Natalie for her work in the movie Thor: Love and Thunder. What is love but a series of endless sacrifices for the one you love?
How did Benjamin Millepied and Natalie Portman meet?
Benjamin and Natalie met on the sets of the Black Swan movie. Benjamin was there to teach ballet to Natalie.
Did Natalie Portman meet her husband on the set of The Black Swan?
Yes, Natalie met her husband Benjamin Millepied on the sets of her movie Black Swan.
How many husbands has Natalie Portman had?
Natalie has just one husband, Benjamin Millepied.
Who is Natalie Portman's partner?
Benjamin Millepeid is Natalie Portman's partner.
Who is Benjamin Millepied married to?
Benjamin Millepied is married to Natalie Portman.
MUST-READ LOVE STORIES:
Thoughts on Natalie Portman & Benjamin Millepied's love story
Undeniably Natalie Portman and Benjamin Millepied's love story is super romantic. Even though they started out as a student and teacher in a professional environment they respected each other and dated decently.
Benjamin and Natalie have very different work schedules. Their hours don't ever match up. But their more than decade-long marriage reflects the fact that the couple always makes time for each other.
Natalie absolutely loves working with Benjamin in her movies. It's like a treat for them to be together in one place and make important sacrifices for each other too. They're truly the definition of understanding love.