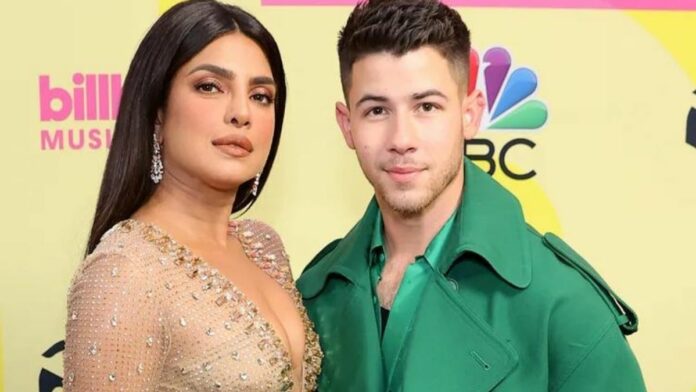 Age is just a number. Perfect example is Priyanka Chopra And Nick Jonas Relationship. There is an age difference of 10 years between them. Priyanka is 10 years older than Nick.
Priyanka Chopra and Nick Jonas relationship received a lot of criticism because of the age difference. Media started gossiping, fans started trolling them. Earlier they thought it was just a one-time thing. People will talk and forget later. But things started taking a different turn.
People started fantasizing about them as comic characters. Before things went out of hand, they decided to reply. As public figures, Priyanka Chopra And Nick Jonas have to make sure their image and reputation are good amongst the audience.
After their marriage, they didn't show up on any reality show or any celeb interview. They were silently waiting for the right time to reply. Finally, they break the silence on their relationship.
Also Read –
In an interview, Priyanka Chopra And Nick Jonas said that they are very happy with each other. Only thing that matters is what they think about each other. Let the rest of the world think and say whatever they want.
Priyanka Chopra And Nick Jonas Reunited in London
Priyanka Chopra and Nick Jonas have reunited in London and are spending quality time together. She said a few days ago that Nick had returned to London after a long separation.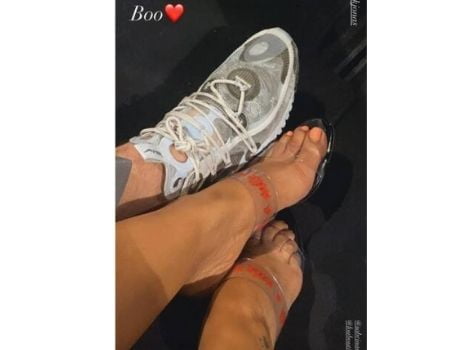 PeeCee just posted a photo on Instagram of her feet next to Nick's and captioned it, "Boo."
Nick is wearing sneakers in the photo, while Priyanka is showing her manicure with pink nails. Also, her tattoos, which she has dedicated to her three dogs.
Priyanka Chopra's Birthday Gift worth 1,31,375 INR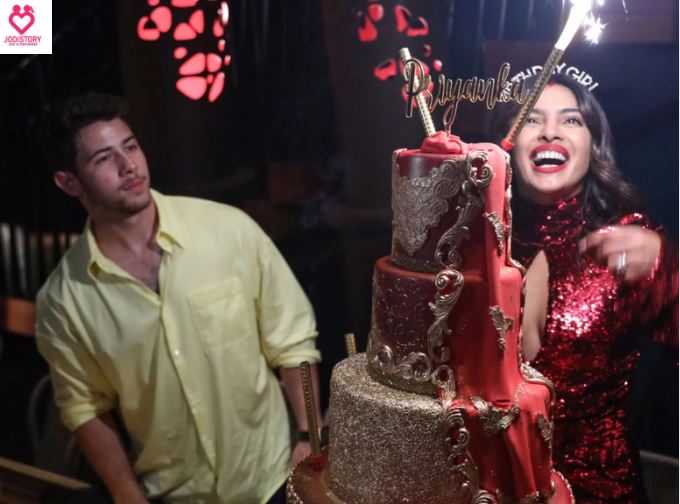 Nick Jonas made Priyanka's birthday extra special last month by arranging for a Manchester string quartet concert. He also sent her a 1982 Chateau Mouton Rothschild 750ml bottle, which costs Rs 131,375.
Priyanka Chopra And Nick Jonas Relationship & Professional life
Due to their various professional responsibilities, the couple had been living apart for quite some time. Nick was in Los Angeles. He headed to spend time with his gorgeous wife while Priyanka was in London shooting for Citadel.
Despite their distance, Nick and Priyanka show their affection for one another. They write sweet comments on one other's social media posts. Nick recently remarked on Chopra-Jonas' selfie from the set of the Amazon Prime Video series Citadel, stating, "You're hot."
Earlier this year, Priyanka began filming the Russo Brothers' series. On the professional front, Priyanka has wrapped production on the romantic drama Text for You and the Matrix 4 remake. She is currently working on Mindy Kaling's untitled romantic comedy and the Ma Anand Sheela biography.
Also Read –
Age is just a Number
Leaving behind everything and moving forward carrying their relationship. The couple set an example for those who think age is one of the factors for the relationship. Priyanka Chopra And Nick Jonas relationship proved love don't see age, caste, religion. Neither the distance, they were miles apart. But love made them come closer. Let us know in the comment what do you think about their relationship.