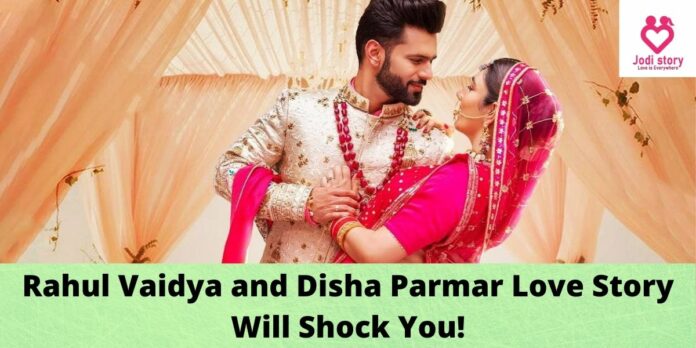 Rahul Krushna Vaidya is one of the famous contestants of Big Boss – 14, an Indian singer and music composer. He became famous for participating in season 1 of Indian Idol where he was the second runner up. Rahul Vaidya and Disha Parmar love story is very beautiful.
But right now the reason for his popularity is his relationship with Disha Parmar. Disha is a lead actress, Pankhuri of a former Star Plus show, Pyar Ka Dard Hai Meetha Meetha Pyaara Pyaara.
Rahul Vaidya very romantically revealed his love story in front of everyone on the National Television shows Big Boss – 14. All his fans and relatives were pleasantly surprised when Rahul Vaidya revealed this, on the national show.
Rahul proposed Disha on the special day of November 11. This day is extremely special for the couple because the day witnesses Disha Parmar's birthday. Let's read Rahul Vaidya & Disha Parmar's love story in detail.
Must read love story
Love at first sight for Rahul Vaidya & Disha Parmar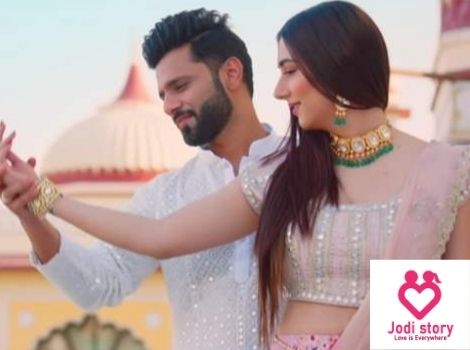 You think love, at first sight, happens only in movies. If you think so, then you are wrong. Disha Parmar and Rahul Vaidya met each other through their common friends. But they started liking each other on the very first day.
After this, they started hanging out with each other. And started enjoying each other's company. But even, till this time, both our love birds were unaware of the love that was kindling between both of them. And they kept on claiming each other as our best friends.
How did Rahul Vaidya and Disha Parmar meet?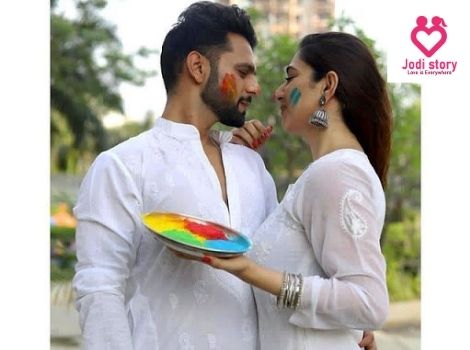 In every couple's love life a time comes when their friendship starts turning into a never-ending love and bonding and this is exactly what happened with our protagonists. And both of them realized their love but did not reveal their feelings to each other. They kept loving silently knowing how much they meant to each other.
In an interview, Rahul told that he invited Disha to his music concert in Pune because he wanted to spend some quality time with Disha. (Instagram – @rahulvaidyarkv)
Rahul Vaidya and Disha Parmar came together in the song 'Yaad Teri'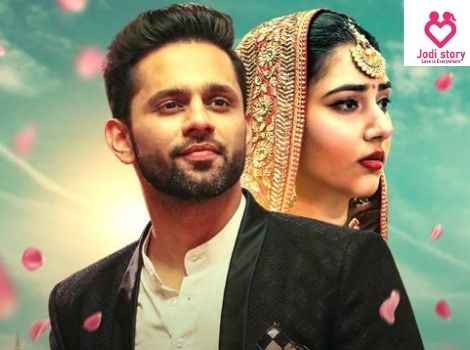 The relationship became even stronger in 2019. The couple came together on the big screen for a dance video shoot in the song 'Yaad Teri'. This song became one of the superhits of its time. And the chemistry of Rahul and Disha was loved by the audience.
Rahul proposed Disha in the house of Bigg Boss?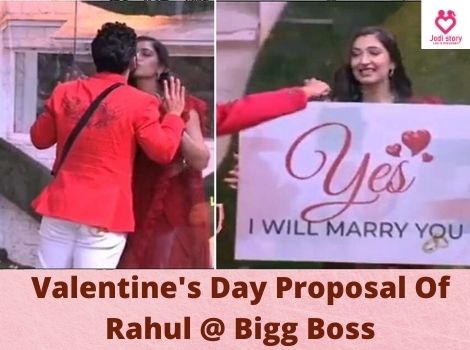 While entering the Big Boss house, Rahul had rejected any sort of love angle with Disha and had went inside the Big Boss house for searching his lady love. But after entering inside the Big Boss house of season 14, he started realizing his feelings for Disha.
Rahul realized that his lady love is none other than Disha Parmar. So, without wasting any time, he revealed his hidden feelings and proposed to Disha on her birthday from the Big Boss House. He wore a t-shirt saying 'Marry Me' written with a red lipstick and proposed Disha publicly to make her feel special.
Disha accepted his proposal in her encrypted way, by tweeting on her Twitter account, "Mainey Apna jawab bhej diya hai" (I have sent my reply).
Disha later visited the Big Boss house on the romantic day of lovers that is on Valentine's Day and accepted his proposal on the national television show. They were dressed in red and were in a mushy mood. They kissed each other with a thin wall in between and expressed their long-lasting love.
What did Rahul and Disha say about marriage?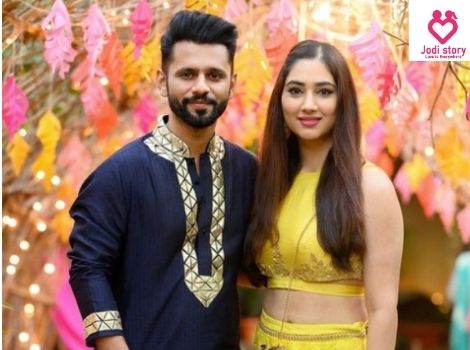 These days the couple is caught by the paparazzi spending quality time together on vacations and dinner dates.
Recently, Rahul also confirmed to the media, "We will be getting married soon, most probably in the next 3-4 months."
How Rahul accepted his love for Disha?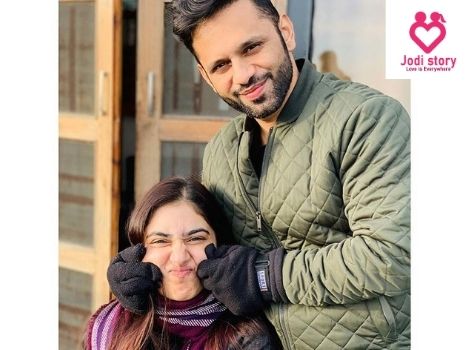 In a video released by Rahul, he has accepted their love affair. And has revealed that they had first spoken to each other through Instagram where Disha had complimented him for a song that he had composed. Then from there, they started chatting and further exchanged their numbers. And then one thing led to the other.
Must read love story
Conclusion on Rahul Vaidya and Disha Parmar love story
In the end, he said that he has never met anyone else who has such a clean and comforting heart. Disha is a person who never talks a single bad thing about any soul. And this is the best quality of her and because of this, he feels the luckiest to have her in his life.
Well, there is no doubt that Rahul and Disha make a wonderful pair. And give all their fans major couple goals.
For more news and updates from the world of love and romance, stay tuned to JodiStory.