Parampara Thakur is an Indian singer, lyricist, and music composer. She was born and bought up in Delhi and got her inspiration from her father. Her father, who is also a singer by profession had encouraged Parampara to even perform with him on stage. This marked the beginning of her journey towards her dream. We are going to read Parampara Thakur & sachet Tandon's love story.
Till then she has given several hits during the past few years and is an upcoming star in the music industry. Singing has always been her passion and to be a singer was her dream. But only after her selection in the T.V show "The Voice India" season one,2015.
Her journey towards her dream took the right start. With her father's support, she got selected for the show and reached the finals. During this time Parampara and Sachet's love story began as she spoke for the first time to Sachet.
Sachet Tandon was born and was also bought up in Lucknow. He had been passionate about singing and was hence, working as a music teacher at a school. But in 2015 he got selected in "The Voice India", season one, and hence paved a path for his music career.
He was also one of the finalists of the show and is an asset to the music industry. And just like music connects us, it has also connected the hearts of the love birds Sachet and Parampara. They even formed their duo "Sachet and Parampara" and are pretty successful together. So let us explore this musical love story of the couple and know them a little more closely.
Parampara Thakur & Sachet Tandon first met on the set of "The Voice India "
Sachet and Parampara both have been quite popular on the show. They received immense love from the jury as well as the audience. With their hard work, they both reached the finale of the show. Sachet and Parampara never talked to each other even though they were in the same show.
They started talking to each other, only during the finale. And connected but only for a short time. But their connection got so strong that they feel to meet with each other even after the show. Though they both didn't win the show, they took the learnings and the bond with each other forever in their hearts.
Must read love stories:
The beginning of Parampara Thakur and Sachet Tandon's friendship
We all might have heard that love begins with friendship and the love birds story is no different. After the end of the show Sachet and Parampara met again and they even started working together, they liked each other's company and became great friends. But it was only friendship till then and there were no signs of them being a couple.
Sachet even in an interview told that they both were workaholics and always kept working. They don't even know when they felt for each other, but it was their similar thoughts that made them fall for each other.
The former friends only focused on work during the initial years. And as they loved each other's company, work was fun for them. Scroll down to take a look at how happy they look working together.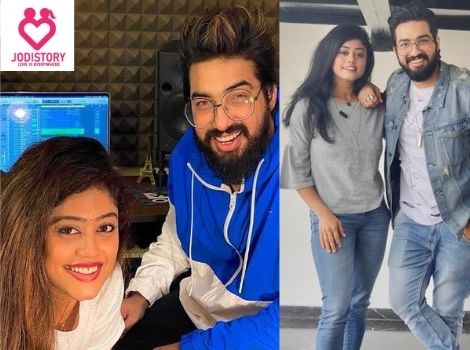 Parampara Thakur & Sachet Tandon fought together in the tough times.
Life is full of ups and downs and for struggling singers, it was way tougher. Sachet and Parapara worked very hard but nothing was paying them off. They got an elimination from the finale of a show, which was a major heartbreak for both of them. Though they recovered from the heartbreak and supported each other and formed a duo.
But things were not falling in place in the beginning, they were not getting many offers and were not able to give many hits. Even the directors didn't take them seriously as they didn't give any hit.
Both didn't lose hope and stayed by each other's side and kept on working hard. Eventually, they started to make a mark on the hearts of the audience, with the song "Rahna tu Pal Pal dil ke pas". And won many hearts, marked the beginning of the start of the success.
So let's just take a min to appreciate their hard work and self-confidence and take a look at their confidence while singing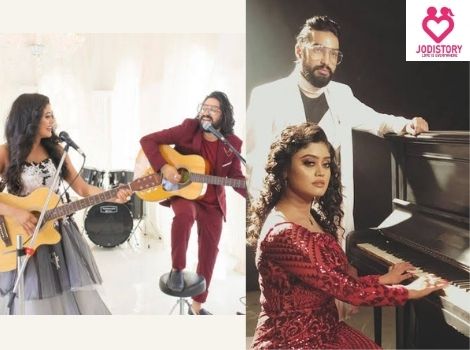 Parampara Thakur and Sachet Tandon's huge success.
After the immense hard work, the duo finally got their desired result. The "bekhayali" song was a chartbuster and the audience got crazy over this song and soon the duo got a lot of recognition. This song and the other song from the movie Kabir sing took the duo to greater heights. And they not just got fame but awards came along the way. Let's just look at how success tasted them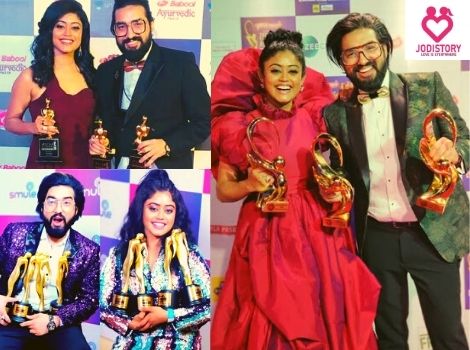 The unexpected success brought great joy to the duo and other big opportunities came along the way. They thought the song was good but didn't expect this much love from the audience. And they were over the moon with the success.
Parampara Thakur and Sachet Tandon's love story begins
With all the joy and success the duo finally got a break from the hard work and got time for themselves. They celebrated and enjoyed the appreciation. Prampara and Sachet even got titled as Kabir and Preeti, from the movie Kabir Singh. It was then that the duo felt that they have something more than what friendship is and the Parampara Sachet love story began. They both accepted this fact in an Instagram post.
Parampara felt that Sachet completes her and has always guided her. He is also able to manage her anger issues and can calm her down. Sachet on the other hand feels that Parampara is very much supportive and has always stayed beside him, in all the situations.
The couple didn't make the fact about them being dating public and never hinted about their romantic relationship. It was only after their engagement people got to know their story.
Parampara Thakur and Sachet Tandon's engagement
The news of their engagement came as a surprise. The couple amazed their fans with their engagement pictures on Instagram. They look stunning with their color-coordinated outfits and look beautiful together. Let's just take a look at them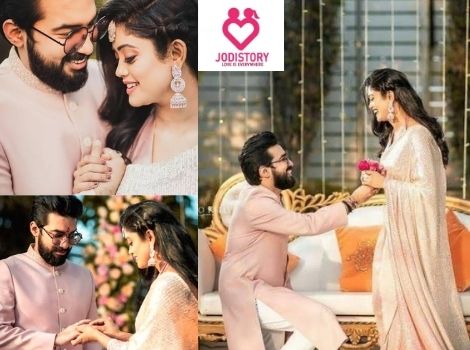 It was only with these posts that the couple made their relationship public through Instagram. Their fans showered them with love and blessed the couple. Now the duo was no more just a duo, they were a couple too. The melodious couple had a very traditional and small engagement session as it was at the time of the covid 19 pandemics. But they promised to through a grand party after things get normal.
Parampara Thakur and Sachet Tandon's wedding
After the beautiful engagement session, it was now time for their grand wedding. The couple got married on November 21, 2020. It was a very traditional and small marriage ceremony with limited guests. Parampara said that the fewer number of guests was in a way beneficial for them. As they could focus on every guest. They looked mesmerizing in their wedding attire and are worth taking a look at.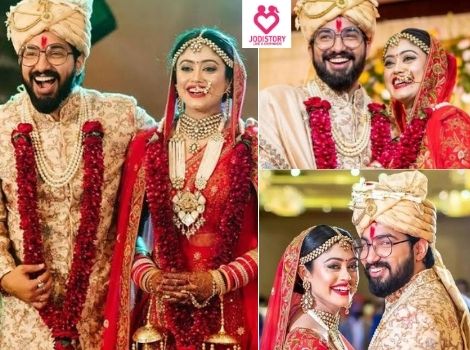 They look so happy and beautiful together that their fans got crazy and blessed them with heartfelt comments. Parampara looked like a queen in her traditional red color attire and Sanchit looked like a king and hence they looked so much complete together.
Must read love stories:
Conclusion
Parampara Thakur & sachet Tandon love story is very much inspiring. It teaches us to work hard and never give up on things that are important in life. They have also set an example for the youth that work and love can be perfectly balanced. It is a must to keep such things balanced in life. Their love story also shows huge commitment as they were together since 2016. And their bond just got stronger with time. Their level of commitment to each other and their work is worth taking inspiration from. We hope they stay like this forever and keep inspiring and entertaining us with their mesmerizing songs.