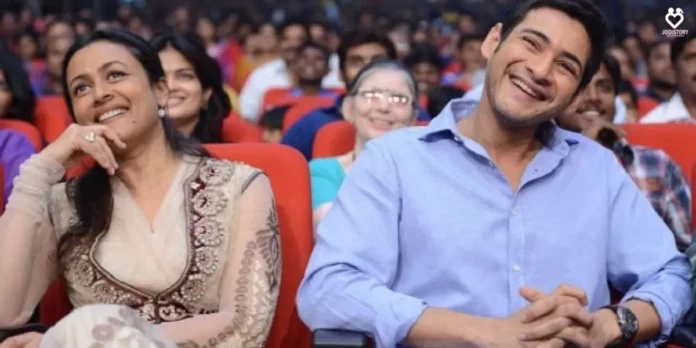 Love doesn't bloom in a conventional way. And Prince of Tollywood a.k.a. Mahesh Babu's love story proves it. Mahesh Babu is a name in the industry that needs no introduction. His love story is a treat to read for all love story lovers. Mahesh Babu's Love Story will make you more enthusiastic about "Love".
Namrata Shirodkar, the beautiful wife of Mahesh Babu stood like a rock with him. She passed every hurdle and problem holding his hand together.
But his love story is sure to get some curious brows raised. So, Mahesh Babu and his wife Namrata Shirodkar's story is an unconventional tale. Curious? Scroll down!
Who is Mahesh Babu and Namrata Shirodkar?
Mahesh Babu was born on 9th August 1975. He is an Indian actor, producer, media personality and philanthropist. He works in Telugu Cinema(Tollywood). Mahesh Babu has appeared in more than 25 films. He has been stunning with his acting and incredible presence on screen!
He has received several awards for his great contribution to the Tollywood film industry. His love story with his wife glorifies his profession more! He is blessed with such a supportive and understanding life partner.
Namrata Shirodkar is an Indian model, producer and actress. She was born on 22nd January 1972. She has worked in well-known Hindi films too!
She is known for some of the best appearances in the films like, "Vaastav", "Kacche Dhaage", "Pukar" etc. Namrata Shirodkar had also won Miss Femina India in 1993.
Must Read Love Story
Mahesh and Namrata's first meeting at the sets of the movie "Vamsi" in 1999
Namrata Shirodkar won Miss Femina India and debuted opposite Salman Khan in 1998. In 1999, she signed her first Telugu film Vamsi. Fortunately, Vamsi was also Mahesh Babu's first film.
The two first met on the sets of their first film, Vamsi. Soon, they got along with each other, instantly. By the time the shoot was complete, the two were in love. They had begun dating.
No wonder, it was "love at first sight" for both the actors.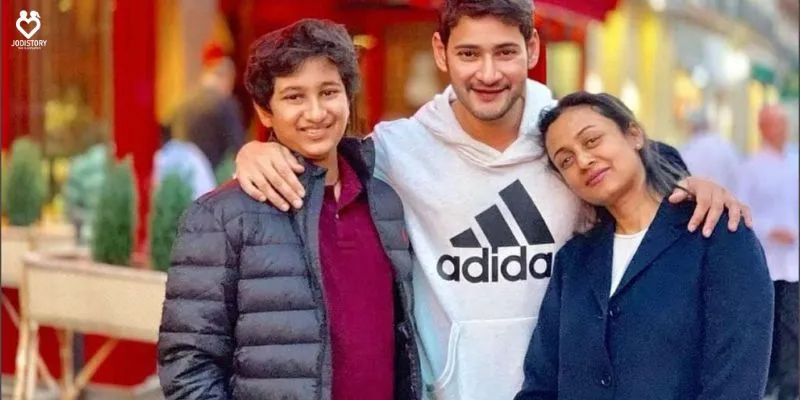 Mahesh Babu's Love Story is kept under the wraps
Both Mahesh and Namrata were public figures, but they kept their relationship a secret. Their relationship did not appear in the eyes of media scrutiny. The fact that Namarat was four years older than Mahesh did not let their love deter them.
Surprisingly, Mahesh kept his relationship secret from his parents as well. However. Mahesh's sister spilt the beans.
In 2004, the couple officially admitted their relationship. It was also said that they will soon be tying the knot.
Mahesh and Namrata's private marriage in Mumbai in the year 2005
On 10th February 2005, the couple tied the pious knot. Since Mahesh and Namrata were busy completing their assignments, their relatives took care of the arrangements.
The ceremony in Marriott, Mumbai, saw the presence of close friends and family. Only the wedding happened in the conventional Telugu way. The bride looked beautiful in a white saree with a green border. Whereas, the groom looked dapper in a white kurta and dhoti.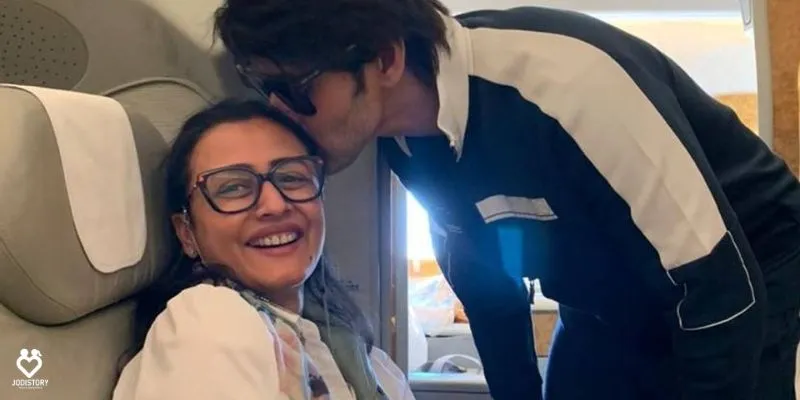 Mahesh and Namrata's two cute children, a baby boy and a baby girl!
The arrival of the cute-little bundle of joys deemed their family perfectly complete. In 2006, the couple saw the arrival of their firstborn, Gautham Krishna.
In 2012, they welcomed a baby girl, Sitara Ghattamaneni. The couple dotes on their children and assumes their responsibility as parents quite seriously.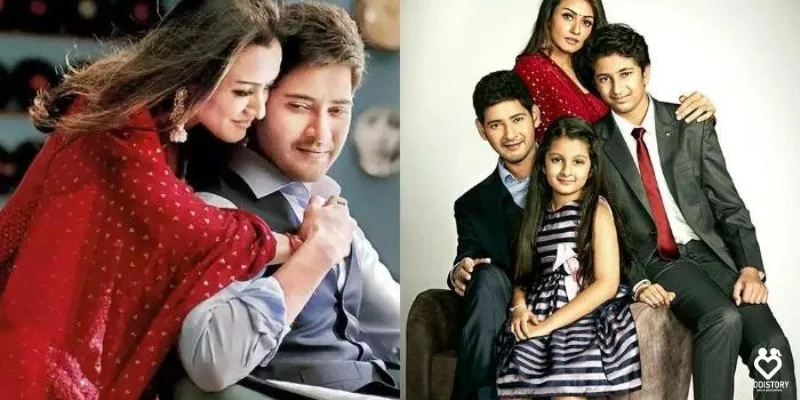 Mahesh Babu's Love Story goes through a rough patch
Three years post their marriage, the couple encountered some problems. Mahesh was on a long career break and continuously fussed over what movie to sign next. Around the same time, Namrata lost her parents.
It was a difficult time for them. The rumours that they fell out started circulating. The tension between them led to Namrata shifting to Mumbai with her son.
However, the couple made efforts to revive their relationship. Eventually, they resolved their differences and were back together in no time.
Must Read the following:
FAQs
Who is Mahesh Babu's first wife?
Mahesh Babu's first wife is Namrata Shirodkar only. Both of them fell in love with each other through a movie called "Vamsi". Which was Mahesh Babu's movie.
How much age difference is there between Mahesh Babu and Namrata Shirodkar?
Mahesh Babu and Namrata Shirodkar have an age gap of 3 years. Both of them together make a strong couple. In spite of facing huge problems between then in their married life.
How did Mahesh Babu and Namrata Shirodkar meet?
Mahesh Babu and Namrata Shirodkar met through a movie called "Vamsi". Which was Mahesh Babu's movie. From there both of them got closer to each other and fell in love with each other.
Conclusion of Mahesh Babu's Love Story
Despite the media frenzy world, the couple kept their relationship under wraps. The age difference between them did not affect their love for each other. Also, the rough phase they encountered made their bond more strong than ever.
Now they have finally achieved stability and their love for each other grows with each passing day. Sometimes hurdles in a relationship is necessary for the betterment of it! Mahesh Babu love story is the epitome of that.