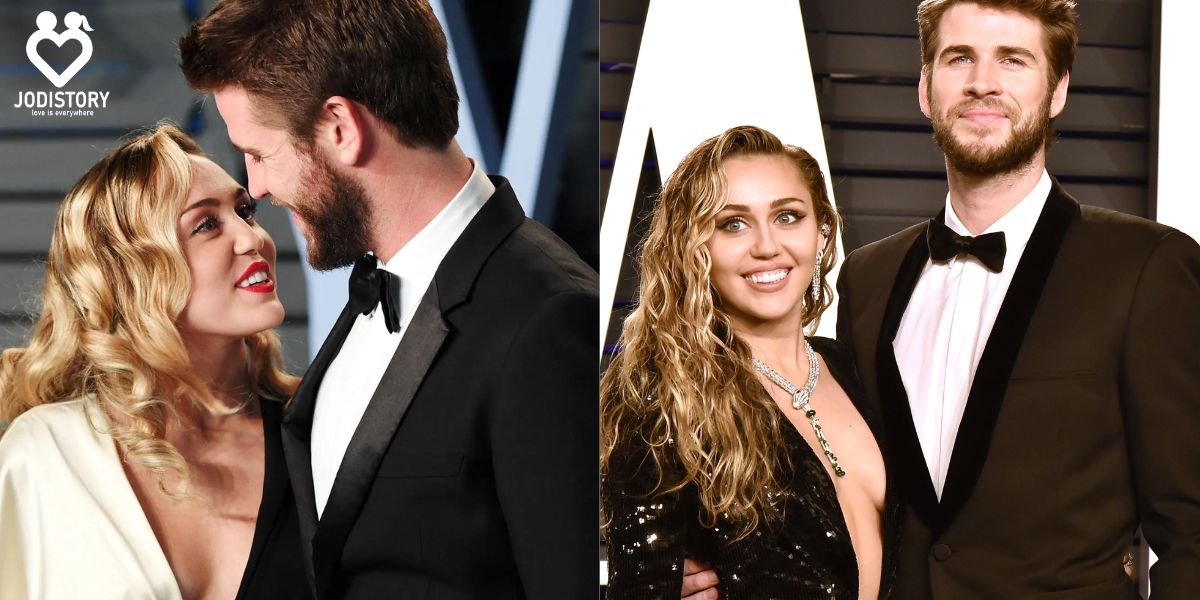 Do you remember the guy or the girl you were head over heels in love with? Are you still together with them or have moved on? Love either makes you or breaks you. In the case of Miley Cyrus and Liam Hemsworth's relationship, it's always the making-up and breaking-up game again and again.
And yes you guessed it right, again the couple has made new headlines since Miley's latest song Flowers got released. The world is dancing to its tune while Miley is FINALLY moving on from Liam Hemsworth.
Liam and Miley undoubtedly have their own separate fan base. Their fans love them madly. When the news of Liam cheating on Miley with fourteen women spread, the whole internet went mad. Now that Miley has exposed her relationship again through her latest song Flowers, let's take a look at Miley Cyrus and Liam Hemsworth's relationship to know what went wrong.
Who is Miley Cyrus?
Miley Ray Cyrus is an American singer, songwriter, and actress. Her thirteen albums attained the top-five rank on the US Billboard 200. She's also beloved for her show Hannah Montana.
She was born in 1992. Miley had a remarkable career as a teenager through her music as well as acting. To date, she has stayed a very influential singer and songwriter who openly discusses her personal life.
MUST-READ LOVE STORIES:
Who is Liam Hemsworth?
Miley's ex-husband Liam Hemsworth is an Australian actor. He is famous for the role of Josh Taylor in the soap opera Neighbours, Will Blakelee in The Last Song, and Gale Hawthorne in The Hunger Games film series.
He is not as popular as his older brother Chris Hemsworth. Liam was born in 1990.
The start of Miley Cyrus & Liam Hemsworth's relationship in 2009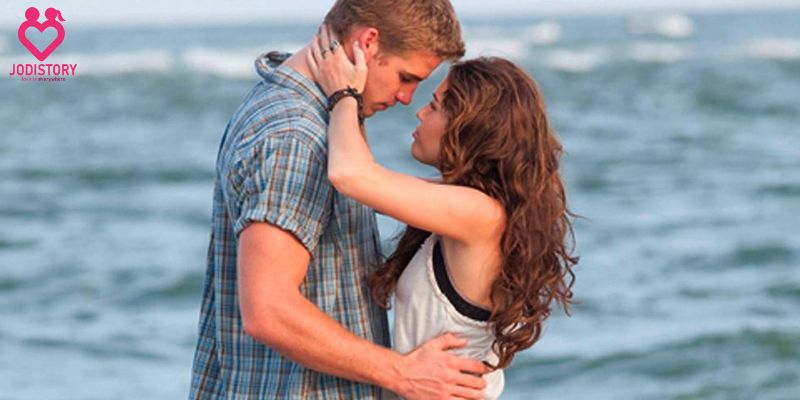 Miley and Liam met each other on the sets of The Last Song in 2009. The movie is based on Nicholas Sparks' famous novel. So their movie-like relationship started on movie sets only.
The confirmation of their relationship came when they kissed each other at the airport. Actor Alex Emanuel saw it happening and felt that it was a scene from a movie.
To Alex, Liam was looking like a guy who was getting on a train and Miley was kissing him like they were saying their last goodbyes. It was quite a perfect moment.
Miley Cyrus and Liam Hemsworth's first break-up in 2010
The rumors of Liam and Miley's break up were flowing around for quite some time. It was confirmed through Liam's team in August 2010 that the couple had really broken up.
Nobody knows the particular reason but it's said that Miley was just 17 at the time and Liam was a distraction to her work. He wanted so much more but Miley was in no position to sacrifice so much for the sake of their relationship.
Miley Cyrus & Liam Hemsworth's get together after first break-up
A month later, Miley and Liam were seen grabbing lunch and coffee together. They were looking really happy in each other's company.
It felt like they were really glad to be together again and were catching up with each other's lives.
Second break up of Miley Cyrus & Liam Hemsworth in 2010 again
Everyone was really invested in Miley and Liam's relationship drama at this point. The couple seemed to follow the on-again than off-again relationship pattern too much. It definitely was frustrating for the couple but also for their audience.
Their second break-up happened in November 2010. However, the couple caused no drama and remained friends. It was stated that they started as friends and were still friends.
The first engagement of Miley Cyrus & Liam Hemsworth in 2012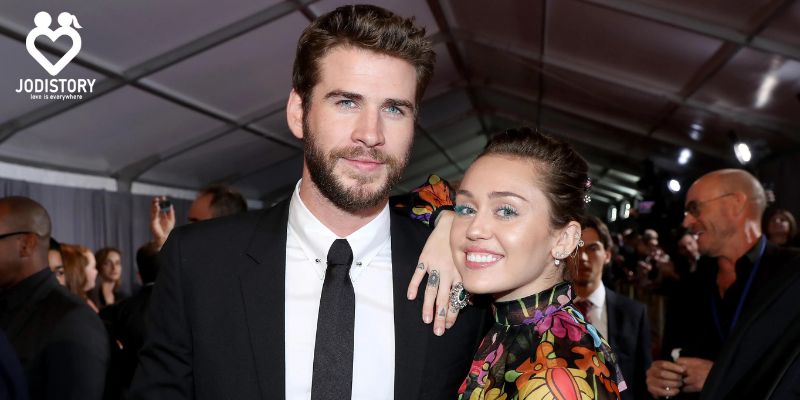 After playing the hot and cold game for three years, Miley and Liam got engaged in 2012. The couple seemed really happy. Although some people are unsure as their relationship was always going through some hurricanes.
But their families were really happy. Miley's father, Billy Ray Cyrus was overjoyed that she found the right guy. He really loved Liam and even barbecued with him.
Miley was really excited to be with Liam and start the new phase of their life.
Miley Cyrus & Liam Hemsworth break up rumors swirl in 2013
Not long after Miley and Liam's engagement their breakup rumors started flowing around the town.
Miley got so frustrated with such false rumors. She was spotted without her ring in Los Angeles. This is why people were speculating about their break-up so much.
Fed up with all this drama Miley posted a tweet on Twitter stating that she is still engaged. After that, she took a break from social media.
Also, she was again spotted with her ring back on.
Miley Cyrus & Liam Hemsworth postponed their wedding in 2013
The sudden postponement of Liam and Miley's wedding scared everyone. Nobody knew why it happened.
However, all the speculations were put to rest when a source said that they were still engaged and living together.
It was just that Miley and Liam realized that they didn't need to rush into big things.
They had some issues and problems in their relationship that they needed to work on. This is why they postponed their much-awaited wedding in 2013.
Liam Hemsworth & Miley Cyrus broke off their engagement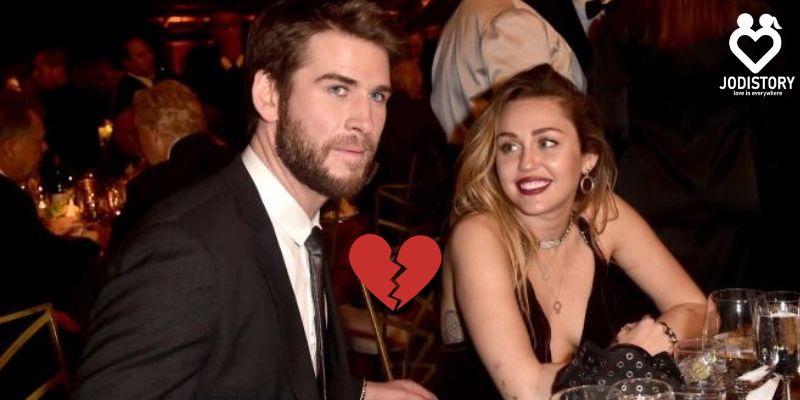 Given their relationship history, nobody was surprised to hear about Liam and Miley's break up again. Still, it was a sad period for everyone involved.
The couple unfollowed each other on Twitter in September 2013. The worst part is that Liam Hemsworth was seen kissing Mexican actress Eiza Gonzalez just a day later after his split up with Miley.
Miley Cyrus dedicated her album Bangerz to Liam Hemsworth
When Miley went as a guest on The Ellen DeGeneres Show she discussed how her album, Bangerz (2013) was about her up-and-down relationship with Liam.
Her most famous song Wrecking Ball came out from this album where Miley bared herself to the world. She unapologetically told the world how her relationship with Liam completely broke her.
Miley Cyrus dated two men and a woman to get over Liam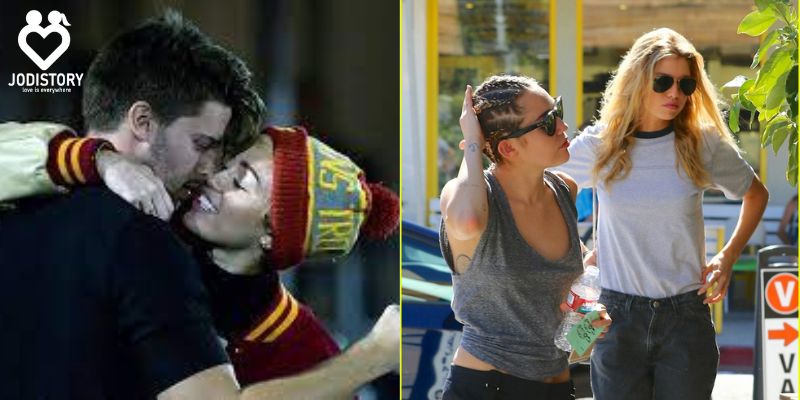 Miley was ready to have a stress-free future. This stress-free future came in the form of two men and a woman. Miley reportedly dated Benji Madden and Patrick Schwarzenegger after their breakup with Liam in order to move on. She also dated Stella Maxwell for a while in 2015.
Miley & Liam Hemsworth said that their feelings will never change for each other
Sometimes even unconditional love falls short. This is what happened to Liam and Miley. Even after their breakup, the couple was not completely over each other.
Miley bared her soul and revealed that Liam will always stay the love of her life. On the other hand, Liam also confessed that he doesn't think that his feelings for Miley would ever change.
It was definitely a sad confession that touched many hearts. Nothing is more tragic than two wounded lovers who can't be together.
Second engagement of Miley Cyrus & Liam Hemsworth in 2016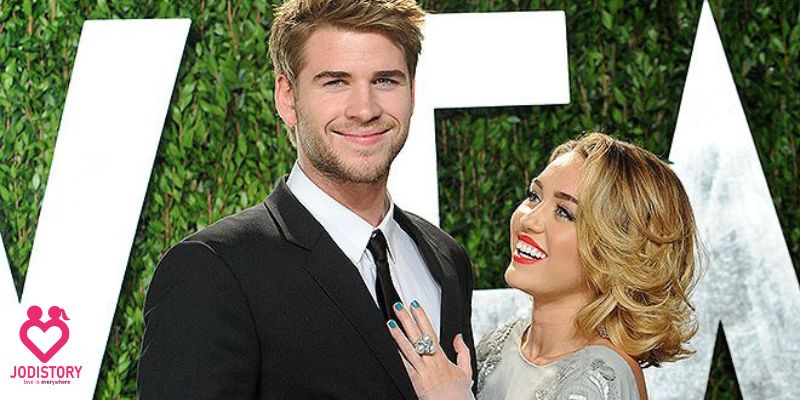 Miley and Liam were seen together in 2016 again on New Year's Eve. Miley even posted a picture of her engagement ring on Instagram in January.
It looked like a sudden development in their relationship. However, they knew each other for so long and have been hanging around with each other for a couple of months too.
Miley was again really happy after getting back together with Liam. It was the same engagement ring that Liam gave her back in 2013.
The couple lost their home to California fires in 2018
The Woolsey fire was one of the biggest tragedies that occurred in California. Liam and Miley lost their Malibu home in its fire. However, the couple and their pets made it out safely.
The couple was devastated over losing the home that they shared for so long. Miley was just grateful that the love of her life, Liam made it out safely.
Miley Cyrus & Liam Hemsworth get married in December 2018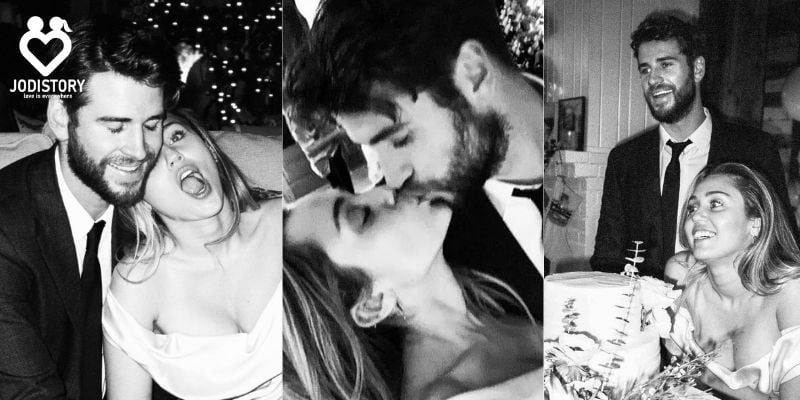 After ten years of relationship history, Miley and Liam finally got married in their home in Nashville in 2018.
There were wedding rumors going on but nobody had an idea about it. Their wedding was an intimate affair. Liam dedicated many songs to Miley.
Oy closed family was allowed in their wedding. It was really beautiful and a lot of dancing took place.
Miley Cyrus & Chris Hemsworth separated to focus on their career
In 2019, just after eight months of marriage Miley and Liam decided to mutually separate. Things just didn't work out in their marriage.
There were so many differences between the two. They changed a lot and wanted to focus on their careers. The reasons for their separation are not revealed at all.
Liam Hemsworth filed for divorce without Miley Cyrus's knowledge
In August 2019, Miley Cyrus confirmed that she was not in a hurry to divorce Liam. Since their separation, everyone wanted to know if they were working on their marriage or leaving each other for good.
So Miley just stated in a straight manner that the divorce is not her priority for a while. But shockingly after eight days, Liam filed for divorce.
Miley was truly heartbroken, surprised, and disappointed. She didn't see it coming. But she said that she was doing well and moved on.
The couple settled their divorce later in December. Miley and Liam divided their property equally while Miley retained the custody of her pets.
Miley just wanted to finish this drama and get on with her life. So she was happy to finally reach an agreement with Liam.
The reason behind their break-up is said to be rushing into their marriage due to emotional trauma from losing their home. The couple also realized that they just didn't love each other the way they used to.
Miley Cyrus's new song Flowers exposed Liam Hemsworth's affairs in 2023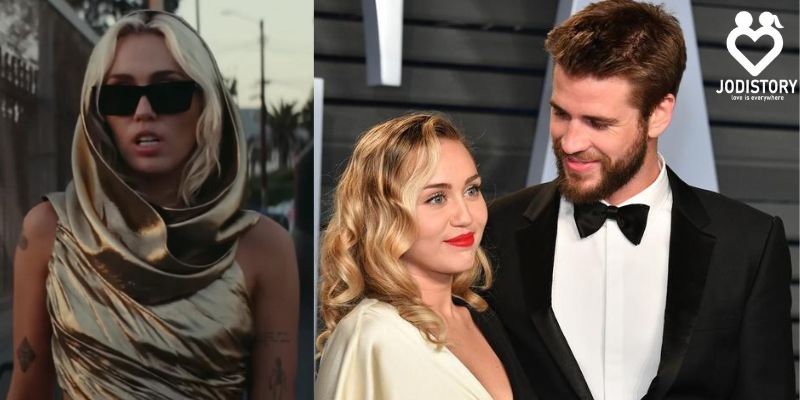 Recently, Miley released her new song called Flowers on 13th January, which is also Liam's birth date. Like her many other songs, this song is also for her ex-husband Liam.
Many people believe that her song Flowers is a response to Bruno Mars's song When I Was Your Man, which was dedicated to Miley by Liam at their wedding.
It also reminds everyone of the famous video where Miley just pretended to lick Liam's face on camera and he told her to behave in a really rude manner. After that, he tried to touch her but she just smacked his hand away. She stood up for herself.
Soon, a new rumor regarding Liam cheating on Miley with fourteen girls came out.
However, the rumor is unverified. Miley has revealed in many interviews that their relationship did not end because of infidelity.
MUST-READ LOVE STORIES:-
FAQ
How did Miley Cyrus and Liam Hemsworth fall in love?
Miley Cyrus and Liam Hemsworth fell in love during the shooting of their movie, The Last Song in 2008.
How old was Miley Cyrus when she dated Liam Hemsworth?
Miley Cyrus was sixteen when she first started dating Liam Hemsworth.
How long was Miley married to Liam?
Miley and Liam were married to each other for eight months, less than a year.
How long were Miley Cyrus and Liam together?
Miley and Liam were together for almost ten years, including the time off in their relationship.
Who did Miley Cyrus marry?
Miley Cyrus married Liam Hemsworth.
Who is Liam Hemsworth's wife?
Miley Cyrus used to be Liam Hemsworth's wife.
How old was Miley when she was engaged?
Miley was just nineteen when she got engaged for the first time.
End of Miley Cyrus & Liam Hemsworth's ten-year-long turbulent relationship
Miley Cyrus & Liam Hemsworth's relationship was a roller coaster ride. The couple really loved each other but they were just not meant to be. So they respectfully decided to go their separate ways.
Sometimes people in love grow apart. Miley mentioned numerous times that she is now a grown-up. She just accepted the fact that she and Liam just did not love each other the way they used to.
Miley knows that her marriage was a disaster. Liam and Miley show the world that it is okay to come out of a relationship that is not good for you. They prove that you can love somebody even after an imperfect marriage and a very public divorce.
Do you think that Miley and Liam's relationship was a mistake from the start? Do let us know in the comment section below.