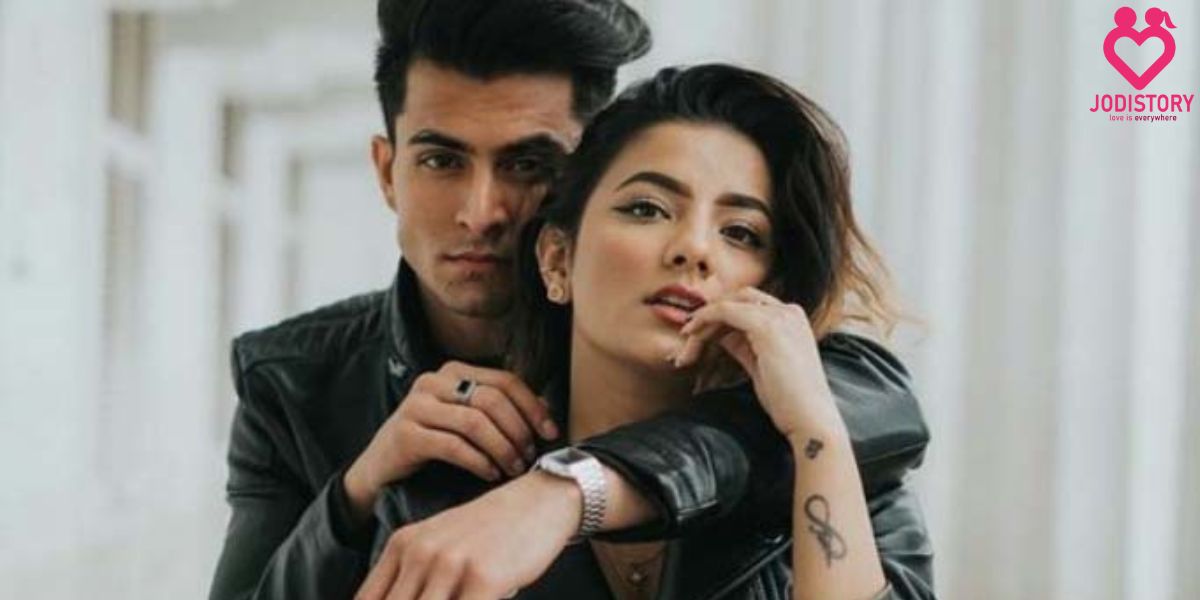 Social media has become a ubiquitous aspect of our daily lives. It helps us to connect with friends and family, share news & experiences, and express ourselves creatively. Facebook, Instagram, Twitter, and YouTube have become major sources of entertainment. Many people have gained fame through these platforms. Today we are going to talk about two of them who earned almost everything through social media. Whether it's fame, money, or even love. Discover the enchanting love story of two people from different worlds who found each other on social media, Mrunal Panchal & Anirudh Sharma Love Story.
Who is Mrunal Panchal?
Mrunal Panchal born on November 11, 1999, is a well-known social media influencer with a large following on platforms like Instagram and YouTube. Whether sharing fashion tips, travel adventures, or personal experiences, Mrunal's authenticity and charm have made her a sought-after influencer in her niche.
Now, this cutie is in love with Anirudh Sharma. Join us on a journey of love and romance with social media influencers Mrunal Panchal & Anirudh Sharma. From their first meeting on social media to falling in love in real life, this is a tale of two people who found each other amidst the online world and created a love story for the ages.
MUST READ LOVE STORY: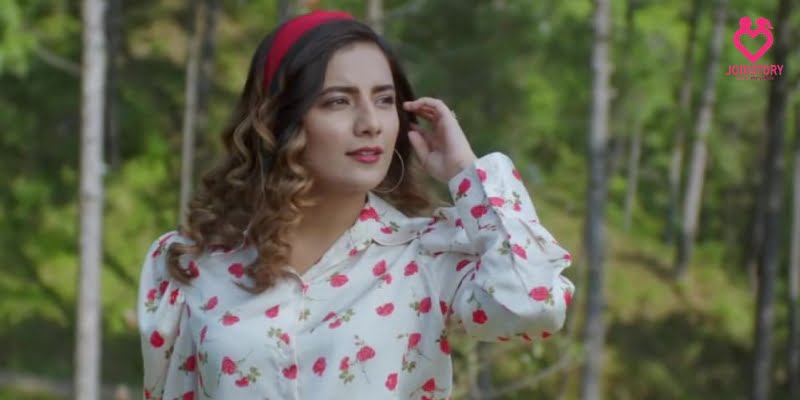 Mrunal Panchal & Anirudh Sharma's relationship blossomed on social media
We all use social media but end up doing nothing prolific. On the other hand, there are some people like Mrunal who even found their love soulmate through social media.
Every story has its beginning. And their love story begins by sliding into DMs. We all have done this to our crush. And this is something that takes a lot of courage & of course a solid reason to slide in their DM. Same as Mrunal & Anirudh's love story. They started talking & started liking each other. And the time flew. Now they are engaged.
Mrunal stalked Anirudh & made the first move to message him
We all have a stereotype that always a boy makes the first move. But like many other ladies out there, Mrunal broke this stereotype. She was the one to make the first move.
In an interview with Humans of Bombay earlier, Mrunal revealed "When I saw Anirudh's profile, I loved his feed. So, after I stalked the hell out of him, I messaged him or slid into his DMs!"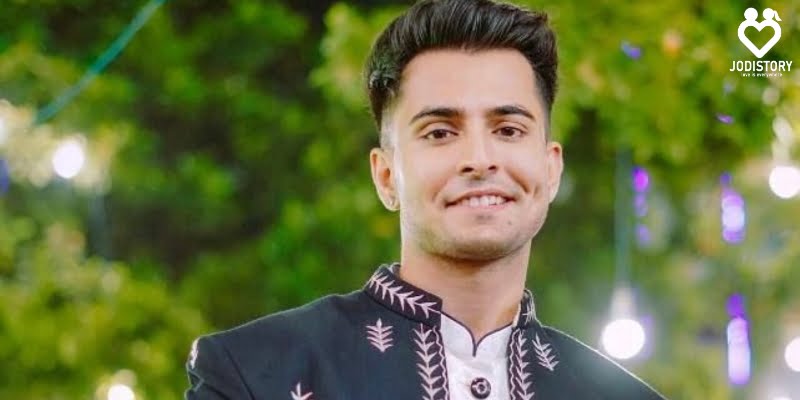 "He replied instantly and we began chatting. I'd never met him but within an hour of texting, it felt like we'd known each other…since forever? Soon, we couldn't get through a day without talking to each other."
Mrunal's true love Anirudh Sharma
Anirudh Sharma is also an Indian social media influencer, model, and musician. He was born on 8 August 1999. With a unique voice and creative content, he has built a loyal community of fans who tune in to see his latest posts, videos, and stories.. He is known for his prank and challenge videos that he uploads on his YouTube channel.
Mrunal Panchal & Anirudh Sharma's love Story had a long-distance relationship
Long distance, is the most hated thing in any relationship. Like the person you love, the most is far away from you. You can't see them, meet them. How dishearting it can be.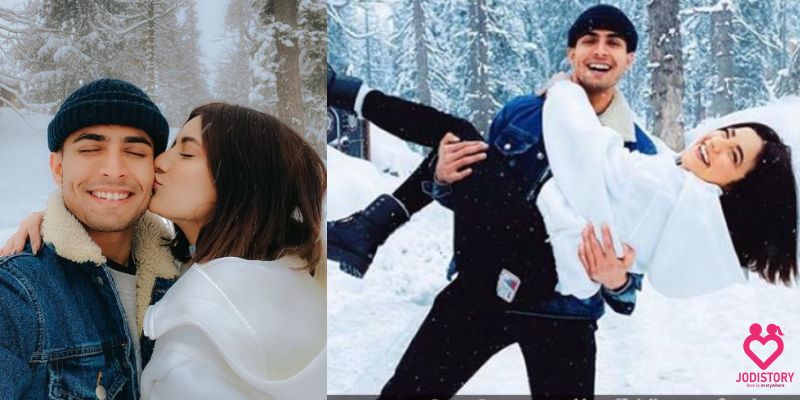 When Mrunal & Anirudh began dating they started from a long distance. The distance of different shores. Mrunal was in India & Anirudh was in Canada.
But its a saying, "where there is a will there's a way." Despite the huge distance and time zone difference, they made their relationship work.
Mrunal & Anirudh prove "She fell first but He fell harder"
Although Mrunal was the first to admit that she had feelings for Anirudh, he soon proved that he was just as smitten. With each passing day, Anirudh fell deeper and deeper in love with Mrunal, proving that sometimes the person who falls harder is the one who comes in second.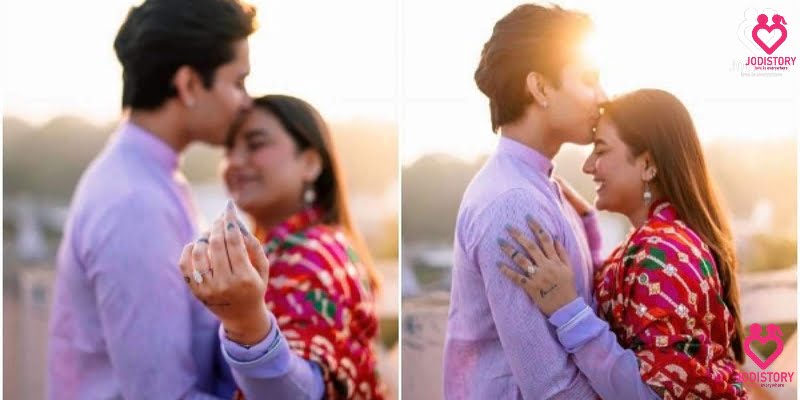 After three months of dating Anirudh flew down to Pune to meet her for the first time. Together, they showed that true love knows no boundaries and that distance and time only strengthen the bond between two people who are meant to be together.
Mrunal said "Yes" to Anirudh in 2023
Mrunal & Anirudh have taken their relationship to next level. They are engaged. Mrunal posted mushy pics with their fiance Anirudh announcing her engagement. The couple got engaged on December 18, 2023.
She wrote, "AND SAID YES!!! LOVE YOU @anirudhh_sharma with all my heart and you know how much I value you, and I can't wait to spend my life with you, and grow old with you (heart emoji) he made the best proposal I could ever ask for! These few days have been so special! Two families getting together! My precious Ani, you are officially MINE 18.12.2022 #engaged #mrunirudh"
Is Mrunu and Anirudh married?
Mrunal & Anirudh are engaged. The couple got engaged on December 18, 2023.
How did Mrunu and Anirudh met?
Mrunal met Anirudh on social media. They started talking & fell in love.
Who is Anirudh getting married?
Anirudh is getting married to Mrunal Panchal.
MUST READ LOVE STORY:
Romantic lessons from Mrunal Panchal & Anirudh Sharma's Love Story
Mrunal Panchal and Anirudh Sharma's love story is a unique and beautiful example of how two people can come together and complement each other in unexpected ways.
Yes, many people believe that long-distance relationships are hard because they lack daily physical interaction and face-to-face communication, which can lead to feelings of loneliness and isolation. But Mrunal & Anirudh proved that when two people are really in love nothing matters.