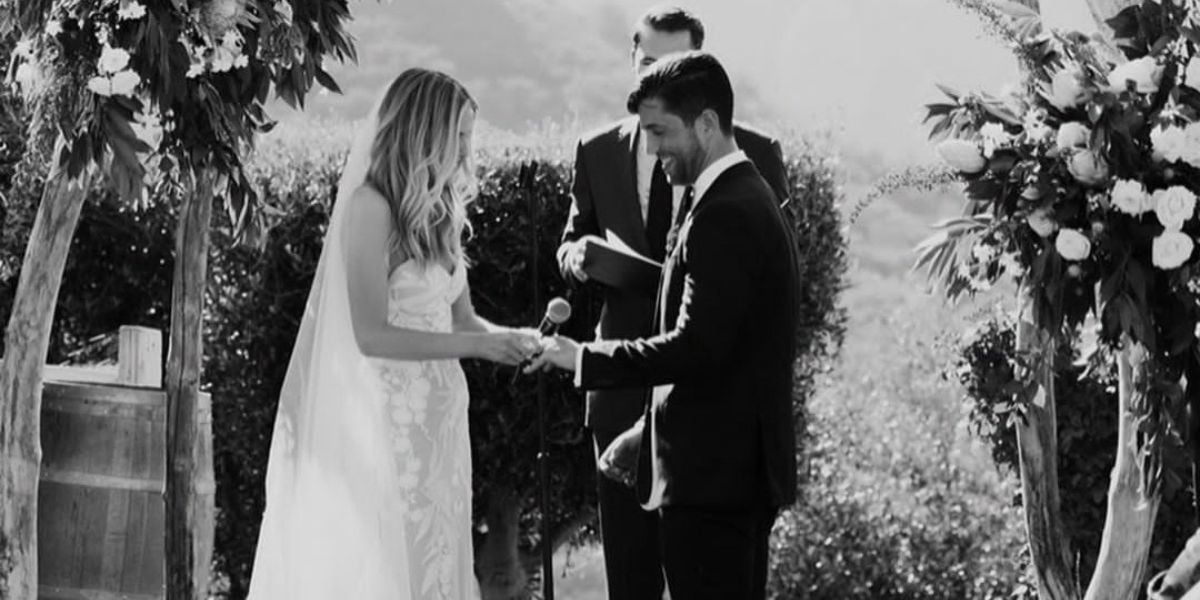 LOVE! is such a small word but has deep meanings. Everyone has their own version of love. For some, it is 'love at first sight'. For some love happens once. And for some love can happen several times it's just with whom the relationship works. The same happened in Josh Peck & Paige O'Berin Love Story.
Josh has his unique version of love. His love is with whom it works kindly. Josh Peck had many relationships. And is now finally married and settled with his love Paige O'Brien.
Who is Josh Peck?
To all the 90s kids there, do you still remember the cute chubby Josh From the show Drake & Josh? Well, the cute chubby Josh is now stealing everyone's hearts with his handsome looks.
But unfortunately, many hearts will be broken after knowing about Josh Peck's low-key love affairs and his marriage.
We all know the famous actor & YouTuber Josh Peck (10 November 1986) from the show Drake & Josh. Josh Peck started his acting career as a child artist in the late 90s and early 20s. He started his career with The Amanda Show on Nickelodeon and has done several shows and movies like Mean Creek, The Wackness Red Dawn etc.
Now Josh is having his own youtube channel and his love Paige O'Brien is also a part of it.
MUST READ LOVE STORY
Josh Peck & His breakup with four girlfriends timeline
Coming to his love life, Josh has always been secretive about his love life but we got you some of the highlights of his dating history.
Josh Peck has been in relationships with many girls & their relationships didn't work. But Josh never gave up. He believed in the "Love can happen again" thing. He gave many tries in dating. After many failures, many heartbroken feelings. He found his love of life his wife.
Let's have a look at Josh's exes and their relationship.
1. Kelly Louie- Josh Peck's first girlfriend in 2005
Josh Peck and Kelly Louie started dating in Feb 2005. But their relationship didn't work much & they parted ways in 2006.
Although Josh tried to keep the relationship alive. But as said it is hard to find true love immediately.
According to a few sources Kelly is still single.
2. Allison Scagliotti is the second girlfriend of Josh, in 2006
Josh Peck and Allison Scagliotti started dating in 2006 after Peck's breakup with Kelly. The relationship runs for one year only.
They shared the screen in Notably Drake & Josh(2004) and Merry Christmas, Drake & Josh(2008). Eventually, the couple broke up in 2007.
3. Famke Janseen rumored girlfriend of Josh
Janseen & Peck are rumored to be dating back in July 2007. They stared started dating after working together in the movie "The Wackness". It is still not clear whether they were actually dating or not. We can say Famke and Josh's love story was generated by media or the internet.
4. Hanna Beth Merjos was the last X-girlfriend
Last but not least ex-girlfriend of Josh Peck was Hanna. Hanna is also rumored to have had a hook-up with Josh in July 2009. They dated for 6 months and broke up afterward. Josh spent a very small romantic life.
Finally, after dating four girlfriends Josh found his true love with Paige O'Brien. Josh has married O'Brien and now have two kids.
I know you are super excited to know about the happy romantic life of Josh Peck. Scroll down below.
Who is Paige O'Brien?
Paige O'Brien is a short-film cinematographer known for her incredible work in "Black wolf", "Let Go", "Tell me a Story," and many more. She is also a part of Peck's youtube vlogs, Shua Vlogs.
And then it comes to our mind that-
How did Josh Peck & Paige O'Berin Love Story start?
Well, the answer is that the couple has been dating secretly till it got divulged in 2016. The relationship came out when the news of their engagement was reported by numerous publications. Rumors were always there but whom he was dating was always been a mystery.
Josh Peck has always been secretive about his love life so it's very difficult to answer when they exactly started dating.
It is assumed from O'Brien's Facebook that the couple started dating back in 2013 but some reports suggest that it was back in 2012.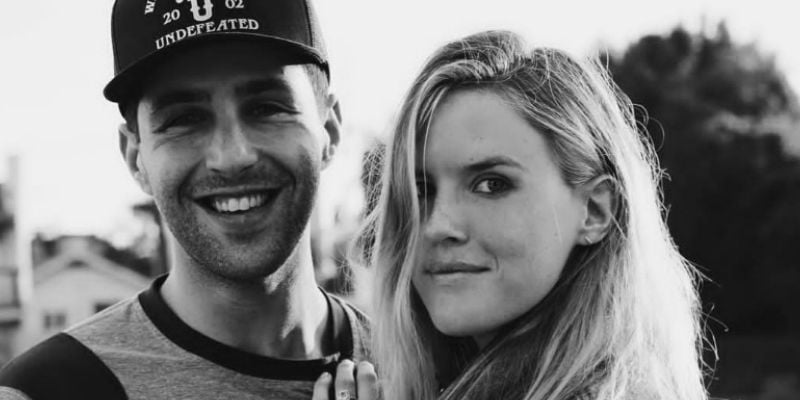 Josh's dreamy proposal to Paige in Paris
And when we think about a proposal, all our minds fly to Paris. Paris and its Eiffel Tower is the first place we all choose for a dreamy proposal. Same as Josh Peck.
Josh also proposed O'Brien in Paris.
The rumor catches fire in March 2016 when O'Brien shared a cute picture of themselves in which she was wearing an exquisite diamond ring.
According to Insider Lyfe, Josh Peck proposed to Paige O'Brien in Paris during their trip in March 2016. As per the publication, Peck reportedly went down on his knee at the Eiffel Tower and asked for her yes.
And she said a big Yes.
Josh Peck & Paige's Marriage in 2017
Finally, the wait is over. After a year, the couple tied the knot. The couple got married on June 17, 2017, in Malibu, California. They were looking super gorgeous on their wedding day. Paige was seen wearing a beige gown with a sweetheart neckline whereas Josh was dressed up as a gentleman in a black suit.
As their private relationship, they had a private wedding too with very close and special guests.
Josh Peck & Paige become parents in 2019
And then another good news for the couple. In Aug 2018 the couple announced her pregnancy by O'Berin flaunting her baby bump with the caption "We're havin' a baby!".
The couple shared a pic of Max Milo Peck, their first child on 1 January 2019. Max was born on 30 Dec 2018.
Later on 6 June 2022, the couple announced her second pregnancy by Mrs. Peck sharing her cute pic with her baby bump.
They welcomed their second baby Shai on October 13, 2022.
Did Josh Peck get married?
Yes, Josh Peck married to his love Paige O' Brien. The couple got married on June 17, 2017, in Malibu, California.
Who is Josh Peck's wife?
Josh Peck is married to Paige O'Brien. She is a short-film cinematographer known for her incredible work in "Black wolf", "Let Go", "Tell me a Story,"and many more. She is also a part of Peck's youtube vlogs, Shua Vlogs.
MUST READ
Learning from Josh Peck Love Story
Love is totally unpredictable. No one can tell when, how & where you will encounter your love. Will you will be lucky enough to have your first love as your last or will you have to go through a roller coaster ride to find your worthy partner?
We can learn from Josh Peck & Paige O'Berin Love Story that you will find the right one in the end no matter how long the path is. No matter how many failed relations you are having. At last the real one will find you and complete you perfectly just like O'Berin completed Josh