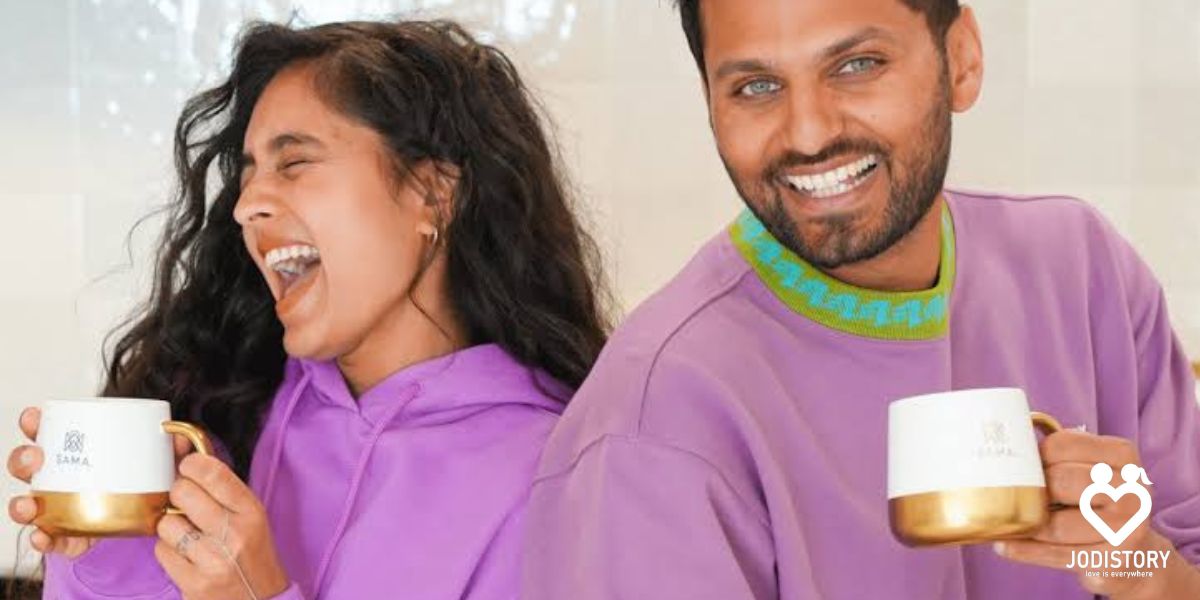 Jay Shetty is a well-known author. He has been settled in Britain for a long time, Even though he is an Indian. He is a very famous author in Britain also. Jay Shetty and Radhi Devlukia Love story through spirituality is something very pure and different kind of love story.
Jay has his podcast called "Purpose". He is a YouTuber with millions of subscribers. People across different countries love his content and his podcasts.
He started his Podcast "Purpose" in 2019 with an interview with a celebrity. That first celebrity was his wife Radhi Devlukia.
You must be thinking that they also would have met like other couples may be in a show or somewhere for a date. But, it's not like that, they had a very different love story.
It's all related to spirituality, self-love, and happiness.
Who is Jay Shetty and Radhi Devlukia?
Jay Shetty was born on 6th September 1987. He is an English author. He is very famous for his podcast " On Purpose". Whereas, Radhi Devlukia was born on 30th July 1990. Radhi Devlukia is a dietitian and also has an interest in Ayurveda.
She and Jay Shetty together are vloggers and also motivational speakers. Jay Shetty and Radhi Devlukia are seen together in collaboration with many celebrities for motivational talks. Jay Shetty was also included in Forbes in 2017.
MUST-READ LOVE STORIES
Radhi Devlukia came to know about Jay Shetty as a Cool Monk
Radhi was born in England. She and her family lived there for a long. Radhi did her schooling and other educations in England.
During her school days, she used to get bullied by her schoolmates for being Chubby. This though didn't affect her much. But, after some time her self-confidence started getting low.
She has been a very self-loving person since childhood. But, slowly because of getting bullied, Radhi lost her self-confidence.
Her family was spiritual. She eventually got to know about the Power of Meditation. Her mother explained and made her realize meditation and spirituality.
Radhi's mother being a spiritual person used to go to monks to know more about it. And her instructor was Jay Shetty who was Bald tattooed Monk.
During the phase of learning spirituality, Radhi's mother gave Radhi's contact number to Jay Shetty. He was at that time devoted himself to being spiritual.
So, he gave Radhi's contact number to his sister.
His sister and Radhi started talking to each other. Eventually, they became very good friends. Through Jay's sister, Radhi planned to meet Jay Shetty.
As she was curious to know him face-to-face. She heard a lot from her mother about Jay Shetty. This made her more excited to know him personally as she heard from her mother that he is a Monk.
Radhi Devlukia met a Cool and weird Monk Jay Shetty for the first time
Radhi planned a meeting with Jay Shetty with the help of Jay's sister. She went to Jay's place to meet him.
She was amazed to see Jay as a monk. He was bald and tattooed. Radhi found him cool and weird.
But, as she saw Jay for the first time she was in awe of him. She felt him as if he is going to be her life partner.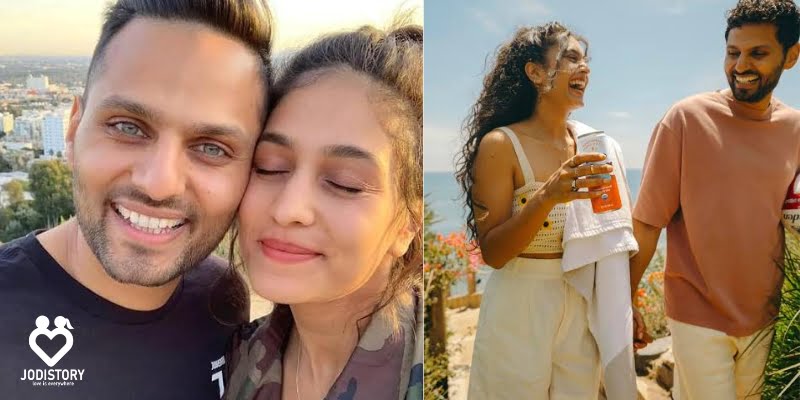 She had a conversation with Jay when she met him. Radhi Devlukia felt close to him as he was a deeply spiritual person at that time. And Radhi just started her journey to spirituality at that time. So, conversations with Jay used to give her relief.
She used to love herself more and feel good about herself because of Jay. Soon, Radhi Devlukia fell deeply in love with Jay Shetty.
Radhi Devlukia and Jay Shetty's low-key marriage in 2016
Radhi wanted to approach Jay for marriage but couldn't. So, Radhi told about her feeling for Jay to his sister.
Jay's sister talked about this to Jay. And Jay also replied with the same answer. Jay Shetty also felt the same for Radhi.
He said when he used to meet Radhi and converse with her during that period Jay Shetty used to feel some connection with her.
He met Radhi and they both confessed their feelings to each other. Jay and Radhi took time after that to spend more time with each other.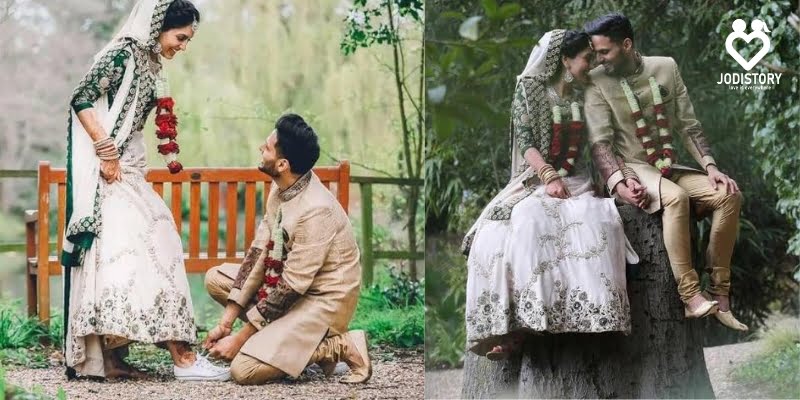 Jay Shetty slowly started leaving being a Monk and drowned in love with Radhi Devlukia. Soon, they got married.
They both wanted a simple marriage and nothing too much! They got married in the year 2016 with all rituals and of course the couple's, deep love!
MUST-READ LOVE STORIES
Jay & Radhi went on a honeymoon in 2019
After getting married. Jay Shetty started his journey being an Influencer. He mostly tells people about true love and what love means.
He used to do all these with Radhi. This couple is not only in love but also together to change today's generation towards "Love".
Due to Jay's hectic schedule, they weren't able to go for a Honeymoon. But, in 2019 Jay and his wife Radhi Shetty both went on a Honeymoon.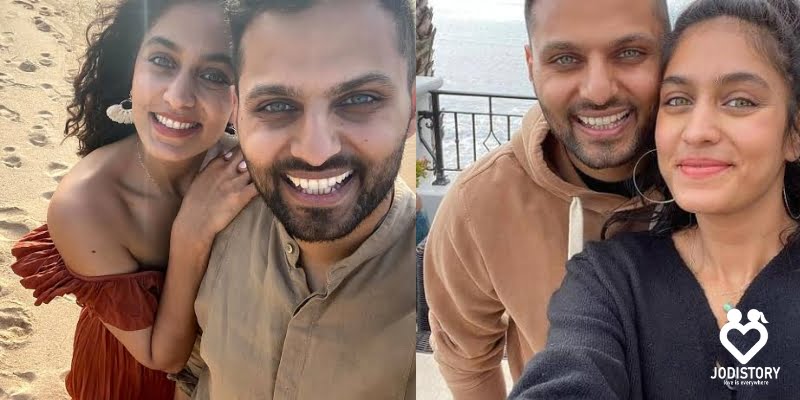 Radhi posted some really cute and loving pictures of the couple. She mentioned in her posts that How much happy she is to have Jay Shetty as her Life partner.
Jay Shetty and Radhi Devlukia Story through spirituality is a unique love story.
How devoutness brought the two so closer and now they are Life partners.
What we learn from Jay & Radhi's relationship
Jay Shetty is now a very famous Influencer, YouTuber, and author. Radhi on the other hand is a good cook. They both post content on YouTube and other platforms together.
This couple is trying to create a change in people's minds and hearts toward love. They both had a long journey together before marriage.
Is Jay Shetty still married?
Yes. Jay Shetty and Radhi Devlukia Now, Radhi Shetty is still married.
How did Jay Shetty meet his wife?
Jay Shetty meets his wife Radhi Devlukia through his sister.
Who is Jay Shetty's wife?
Jay Shetty's wife's name is Radhi Devlukia.
Both of them had spirituality in common. And thus not only as persons their love is also very pure. They both gave time to each other and waited until both persons felt the same for each other.
After feeling the same for each other, they got married. And now together are living a life full of devoutness and love between them!