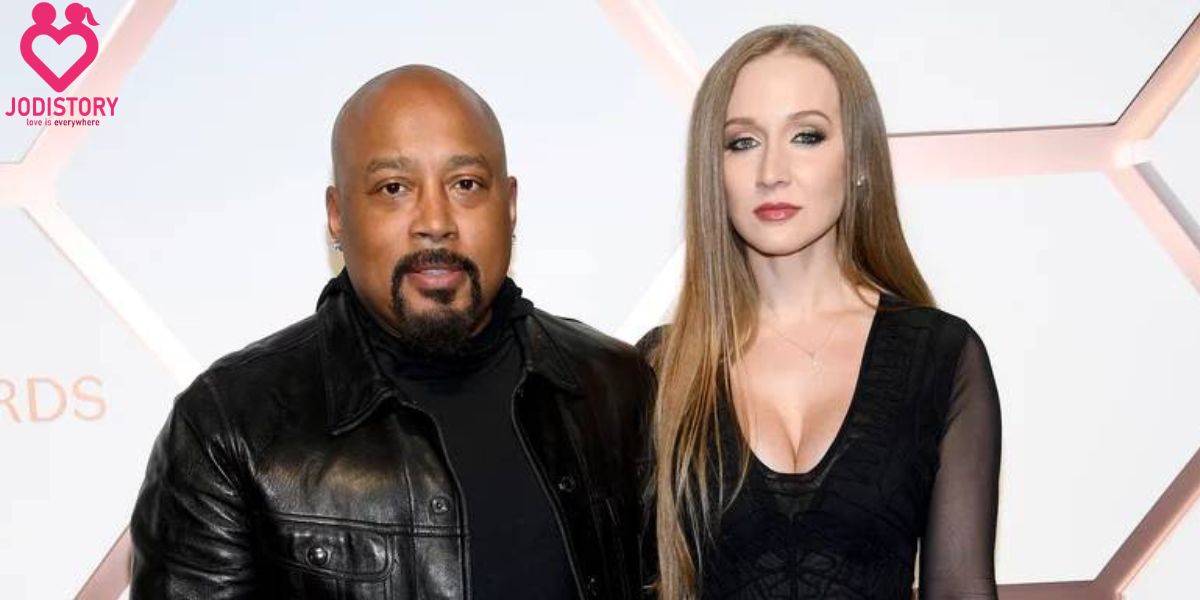 Success is undoubtedly a big part of a person's life. But is success worth losing your own family? Sometimes people lose what really means to them under the cloud of success. Something like this happened in Daymond John and Heather Taras's love story.
Daymond Garfield John is a big American businessman, investor, and a huge television personality. You must know him from ABC's Shark Tank.
Daymond Johnson is the CEO and founder of FUBU. After reading his love story today you'll definitely realize the true meaning behind the need for love in life. So let's start and take a look at Daymond John and Heather Taras's love story.
MUST-READ LOVE STORIES:
Daymond John ignored his first wife after the success
Daymond has always preferred to keep her first wife's name private. However, he had a really strong relationship with her until he didn't get success. After FUBU's success, Daymond started ignoring his wife and kids.
That's a very harsh reality of being successful. Unfortunately, he just couldn't grab a hold of his personal life. A lot of times he used to be away on business trips.
Daymond's wife used to get ridiculed by her neighbors over this. Sadly she used to see more of him on television than in real life.
Daymond John's two children from the first marriage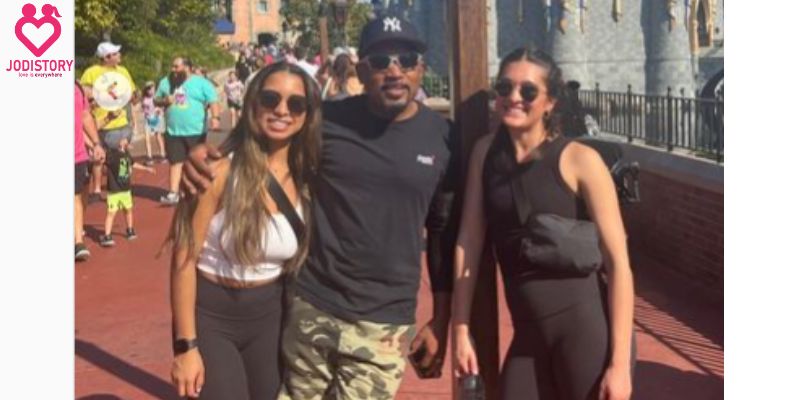 Daymond fathered two beautiful girls from his first wife, Yasmeen, and Destiny. The saddest part is that the girls also felt ignored by their father.
Daymond John's first wife divorced him
Daymond was divorced by his first wife. She couldn't tolerate his ignorance toward her and the kids. For a long time, she was tolerating Daymond's behavior. However, when he started treating their kids the same way, the first wife just divorced Daymond.
Daymond John tried to get better for his children
Daymond's first wife had no intention of letting him do the same ignorance for their children. Being an incredible woman she made a deal with Daymond. She told him that he can only meet his kids if he starts giving back to the community.
So that's what Daymond did. He started teaching what he had learned in his community. Gladly he became an integral part of the community again.
When that happened Daymond's first wife let him see his kids too. Today he is on good terms with his daughters.
Daymond John's second wife, Heather Taras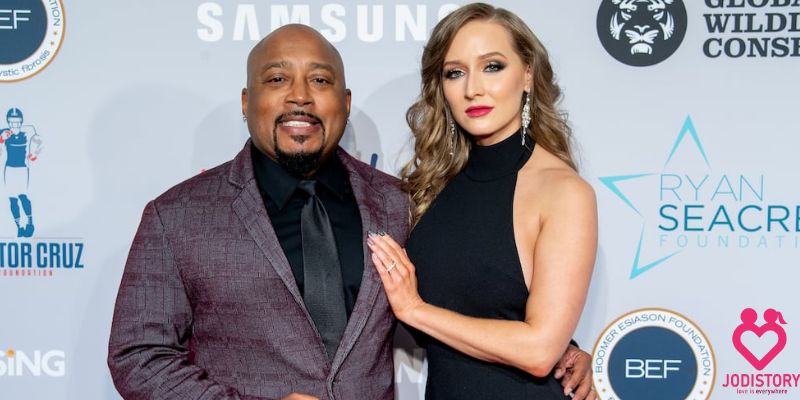 It's unclear when Daymond and Heather started dating. But media has speculated that the couple started their relationship in 2012. Heather Taras used to be a nurse.
She is a fitness freak who also wanted to be a model. Now she fulfills her dream by doing certain photoshoots.
Daymond John proposed to Heather Taras on national television in 2016
Daymond & Hearher Taras got engaged in 2016. Shark Tank played a huge role in Daymond's love life. Daymond decides to propose to Heather the set of Shark Tank in 2016. Their little baby girl Minka was also there to witness this historical moment.
I mean how many kids actually get to see their father propose to their mother? Moreover, Daymond gifted a custom-designed 9.5-carat emerald-cut diamond ring to Heather.
Daymond John & Heather Taras married privately in 2018
Daymond John & Heather Taras got married in 2018. He was very happy to marry the girl of his dreams! Sadly both of them wanted a destination wedding but a hurricane hit their dream.
No! I'm not joking! An actual hurricane hit their destination for a wedding and they got married in a private ceremony. They only invited close family and friends. It was a very lovely and intimate affair.
Heather Taras got pregnant before the marriage
Yes, you heard it right! Heather got pregnant with Daymond's baby in 2016. The couple wasn't married then. However, it also beats the norm that a couple must be married to have a baby.
They had their first baby Minka Jagger John on 2nd March 2016. The baby got to see its parents get engaged as well as married.
MUST-READ LOVE STORIES:
How many times was Daymond John married?
Daymond John has been married two times.
Who did Damon on Shark Tank marry?
Damon proposed to his second wife, Heather Taras on Shark Tank.
Does Daymond John have kids?
Yes, Daymond John has three kids. Destiny, Yasmeen, and Minka.
Daymond John's relationship history shows that success isn't everything
Daymond John's love story gives us a crystal clear clarification. It solidifies the saying that money can't buy you everything. Even after having the entire money in the world, Daymond lost his family.
He lost himself in the world of greed. Unfortunately, this made him lose his sight and he lost his wife. But he got himself better for his children. Then he found true love in Heather and built a life with her.
Second chances are rare in life. One must appreciate the people they find in their life and love them to death. It's not always that a golden opportunity will knock on your door again.