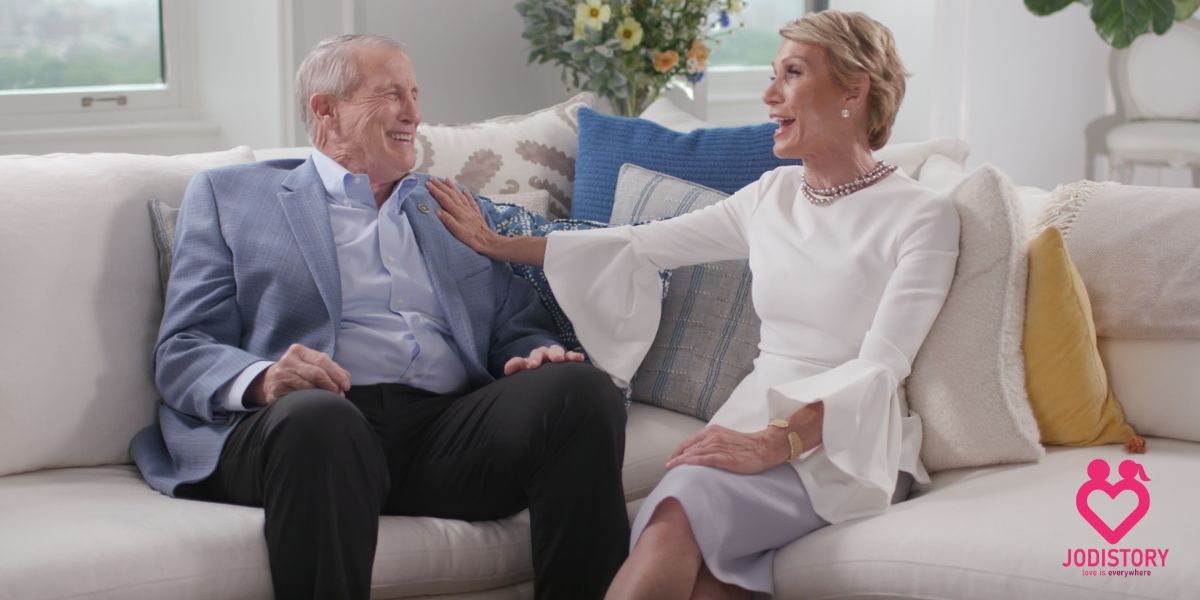 All of us go through that phase in our life when we instantly like someone. But when we confess it to them sometimes the cards do not play in our favor. Many like us end up getting rejected. Even Barbara Corcoran and Bill Higgins's love story started after getting rejected by her husband Bill Higgins!
Barbara has rejected many pitches during her time on the show. However, she got rejected by a man that she liked! Aren't you shocked?! You probably are! Bill Higgins, a former FBI agent completely rejected Barbara Corcoran's advances.
Now you must be thinking about how their love story actually started. Don't worry, our article has got you covered in that department. Let's take a good look at Barbara Corcoran and Bill Higgins's love story that started after her getting rejected.
Who is Barbara Corcoran?
Barbara Corcoran is a fierce American Businesswoman. You must know her from ABC's Shark Tank. Undoubtedly, she's one of the best sharks on the show. She was born in 1949.
She is the founder of The Corcoran Group, a real estate brokerage in New York City. Barbara is also a writer for many editing companies and a big deal maker.
MUST-READ LOVE STORIES
Barbara Corcoran's 1st boyfriend, Ray Simone left her for his secretary
In a TikTok video, Barbara Corcoran mentioned how she was utterly in love with her boyfriend Ray Simone. Barbara thought he was a prince charming. Moreover, he told her she would be great at real estate and lent her $1000.
But one day he told Barbara that he is leaving her. Apparently, he was cheating on Barbara with his secretary. The most disgusting part is that he told her she would never succeed without him.
That felt like a punch to her gut. She told him that she would rather die than let him see her fail. So she just built her amazing real estate empire after that!
Barbara Corcoran's 2nd boyfriend Bill Higgin in 1981
Barbara and Bill met each other in 1981 during a conference. The conference was being held in a suburb outside New York City. Since Barbara was as famous then as she is now, Bill just waited for her patiently.
Bill remembers how Barbara was completely surrounded by an entourage of people. He just didn't want to look obnoxious by interrupting her so he waited like a gentleman for her!
Barbara Corcoran found Bill Higgin's smile a million-dollar worthy
Bill only had business intentions when he first approached Barbara. His motive was never flirting with her or impressing her. However, when Barbara laid eyes on Bill she thought that he was the most handsome man she has ever crossed paths with.
She couldn't take her eyes off him. Moreover, she thought that he had a million-dollar smile. What an adorable way to look at someone you just met, right?
Bill Higgins rejected Barbara Corcoran's flirtatious invitation
Barbara has never held back from going after what she really wants. In a straightforward manner, she asked Bill Higgins to spend the weekend with her. However, Bill Higgins respectfully denied her.
Now that he remembers, Bill Higgins thinks that his saying no definitely pressed Barbara's buttons. It won't be an understatement to say that his rejection made Barbara go crazy about him even more!
Barbara Corcoran & Bill Higgins start dating after six months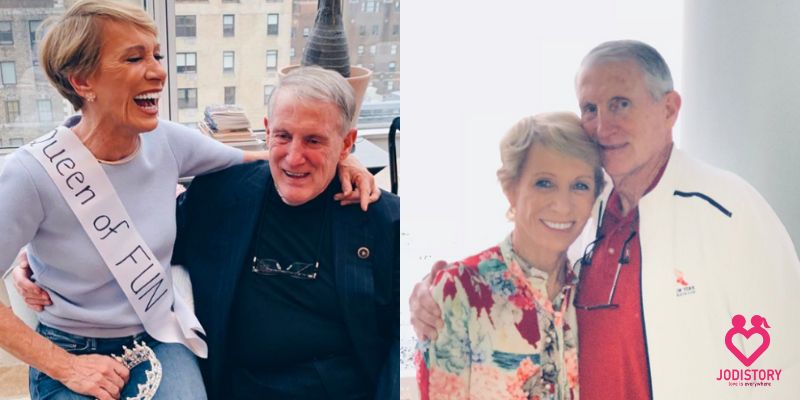 Barbara was never one to back down. She kept on meeting Bill Higgins for their business meetings. It was hard for Bill Higgins to keep her at an arm's length. Finally, he gave in to her efforts and they started dating after six months after their first meeting!
Barbara Corcoran moved in with Bill Higgins
It wasn't long after they started dating that Barbara and Bill made a huge decision. They decided to move in together in New Jersey! Bill Higgins had four children from his previous marriage but that didn't bother Barbara.
She was completely accepting of him. Moreover, she became an important figure in Bill's children's lives.
Bill Higgins & Barbara Corcoran married in 1988
Since the couple was crashing big numbers in their businesses, they decided to take a trip to Norway. The funniest thing about their proposal was that Bill Higgins wasn't sure if the ring would fit Barbara!
But he just went on with it! He asked Barbara if she wanted to marry him. In her mind, Barbara wasn't sure but decided to give it a whirl! She accepted his proposal. The couple got married in 1988.
Barbara Corcoran & Bill Higgins's children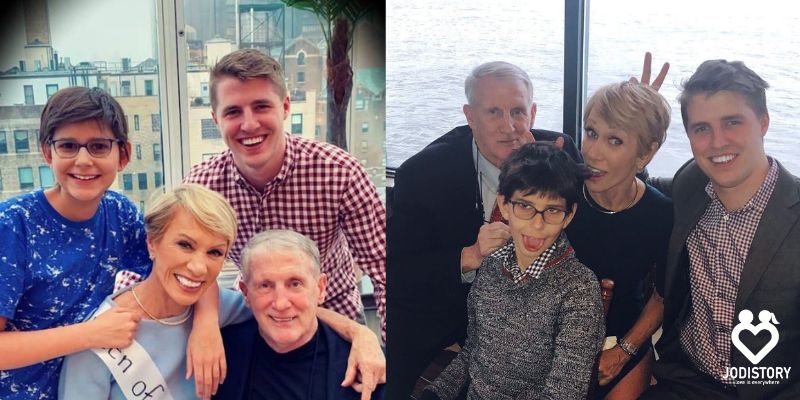 Barbara and Bill had their first born Tommy in 1994. A very interesting fact about Tommy's birth is that it happened through in-vitro fertilization.
Florence, Barbara's sister was the one who donated the couple an egg. The couple later on also adopted a daughter after a lot of research, Katie.
How old was Barbara Corcoran when she had her baby?
Barbara Corcoran was 46 years old when she had her first baby.
Who is Barbara's husband on Shark Tank?
Barbara's husband is Bill Higgins and he is not on Shark Tank.
Is Barbara married on Shark Tank?
Yes, Barbara is married to Bill Higgins.
MUST-READ LOVE STORIES
Take on Barbara Corcoran's & Bill Higgins's relationship
Undoubtedly, Barbara Corcoran's love story with Bill Higgins is one of a kind. It's truly inspirational that they're together after three decades of marriage. Of course, they are the prime example of a couple who respects the holy institution of marriage.
Their relationship symbolizes, immense love, respect, and strength.