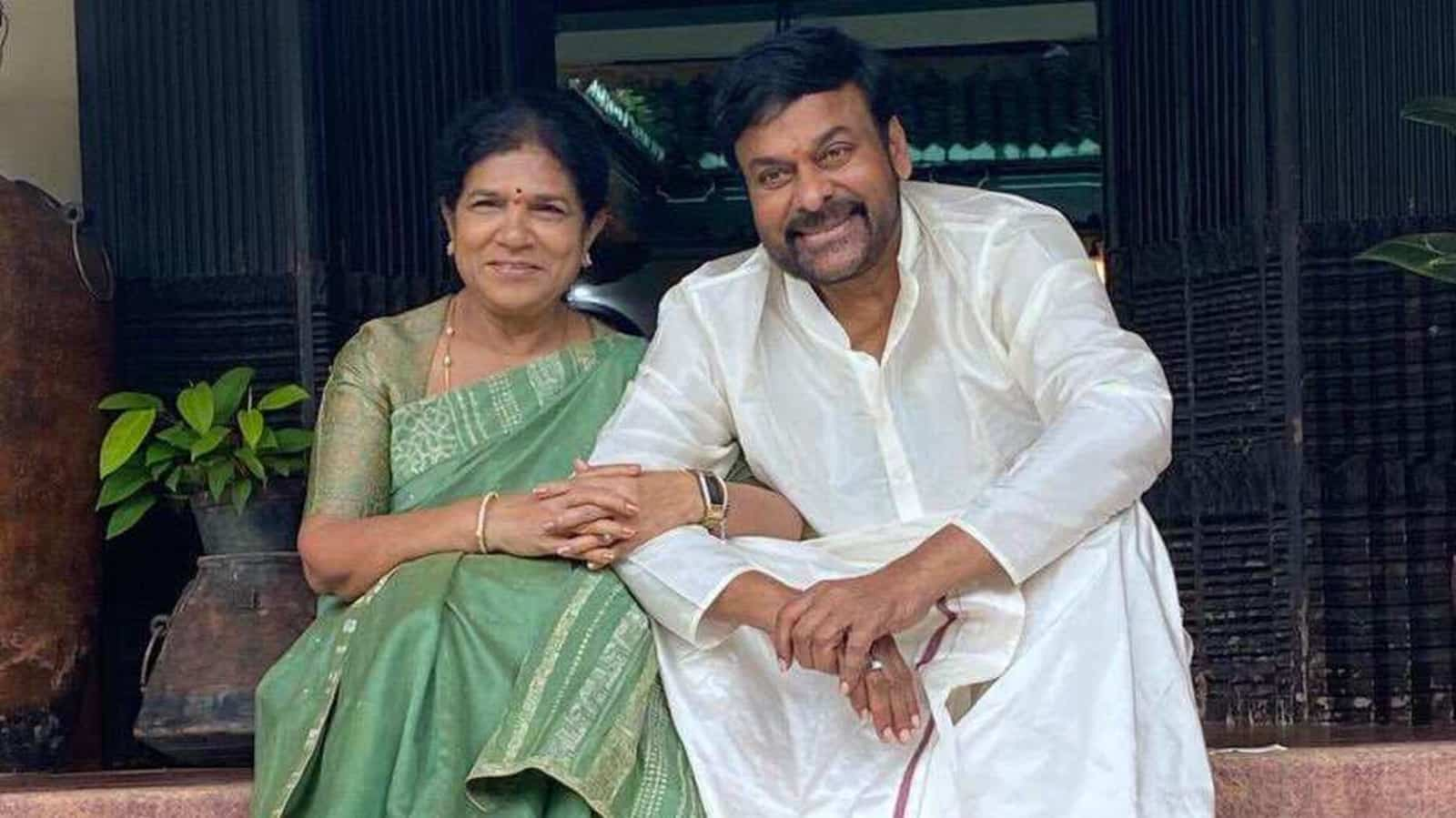 Love is a very different feeling. Everyone has fallen for someone in their lives. But the first love or so-called cute school days love holds a special place in our hearts. But do you ever wondered then or now about the love story of actors & especially megastars? They also have such a love story. I am talking about Chiranjeevi & Surekha's love story.
We all know Chiranjeevi sir the megastar of Telugu films. He doesn't need any kind of introduction. We all know him for his acting and movies. But very few of us know that the star also has a cute school-time love story & a filmy marriage story. Let's know more about that.
Mega Star Chiranjeevi
Chiranjeevi is a famous Indian film actor and politician. He was born on August 22, 1955. Chiranjeevi has acted in more than 150 Telugu films and is one of the biggest and most popular stars in the Telugu film industry. Some of his famous works include "Khaidi", "Mantrigari Viyyankudu", "Jagadeka Veerudu Athiloka Sundari", "Indra" and "Shankar Dada MBBS".
Must Read love story
Chiranjeevi had a Crush in School
Chiranjeevi had a Crush in School. Like we all had a crush in our school days. Chiru also had one. He used to like a girl in his school days. She used to help Chiru how to ride a bicycle.Chiranjeevi had a Crush in School
He told his first crush story in an interview for his upcoming Telugu version of Amir Khan's Lal Singh Chadda.
Failed to get his First Love
We all have a crush once in our school time. But not all of us were able to make it a love story. Same as Chiranjeevi.
Chiranjeevi had a crush but wasn't able to express his feelings to her. His feelings for the girl remained with him only as he wasn't able to dare to confess his feelings to her.
This happens to many of us. We don't have the courage to express what we feel.
But life gives the second chance. Sometimes with the same person & sometimes with someone else. Chiranjeevi also got one.
Chiranjeevi's first meeting with his wife Surekha
If we talk Chiranjeevi's first meeting with Surekha was strange. Before jumping to the story let me tell you that Surekha is the daughter of Allu Ramalingaiah, a co-star of Chiranjeevi in his movie Manavuri Pandavulu.
So coming back to their first encounter, it was the time when Chiranjeevi has already done three movies. Chiranjeevi was going by his car where he met with his b.com friend and offered him a lift. His friend was going to visit his uncle who was none other than Allu Ramalingaiah. Because of being a co-star, Chiranjeevi was invited to the house where he met Surekha for the first time.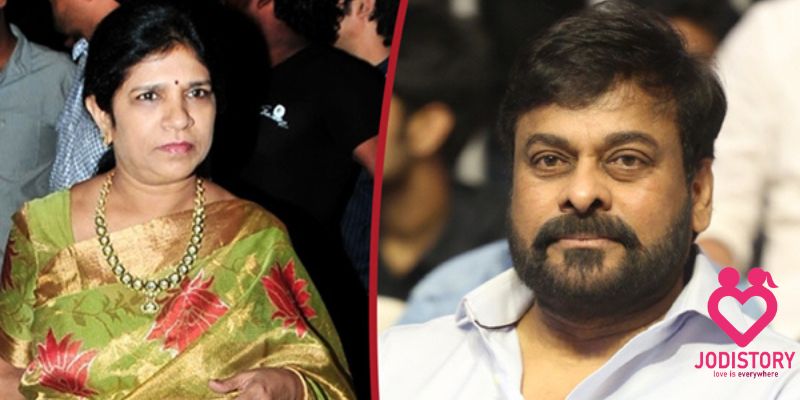 But the story is not as simple as it seems. Chiranjeevi didn't see Surekha. Actually the time Chiranjeevi visited her house Allu Ramalingaiah wasn't at home but he was offered a cup of coffee which was made by Surekha. Both of them didn't see the other at that time.
Later Surekha asked Chiranjeevi's that friend about Chiranjeevi. He told her that he acted in Manavuri Panadavulu.
How Chiranjeevi got convinced for Marriage
Later Allu Ramalingaiah & his family had a discussion about him. Allu Ramalingaiah dreamed of an IAS son-in-law. However, Aravind started an inquiry about Chiranjeevi saying there is nothing wrong with trying.
They inquired from his producer's makeup artist and all over where they decided to make him their son-in-law.
Chiranjeevi wasn't ready for Marriage
At the time when JayaKrishna, producer of Mana Voori Pandavulu, convinced Allu Ramalingaiah for Chiranjeevi. When talked to Chiranjeevi about marriage, he brusquely told him that this is not his age to get married.
But Jayakrishna convinced his father by saying that he may get involved with other girls. Though Chiranjeevi was reluctant to see a girl they forcibly took him to Surekha's house.
Why Surekha said yes to Chiranjeevi?
Eyes play an important role in attracting someone. And that's how Chiranjeevi impressed Surekha. Surekha fell for Chiru's eyes. She thought her mother has married an actor, so it would be good if she also marry an actor. So she said yes.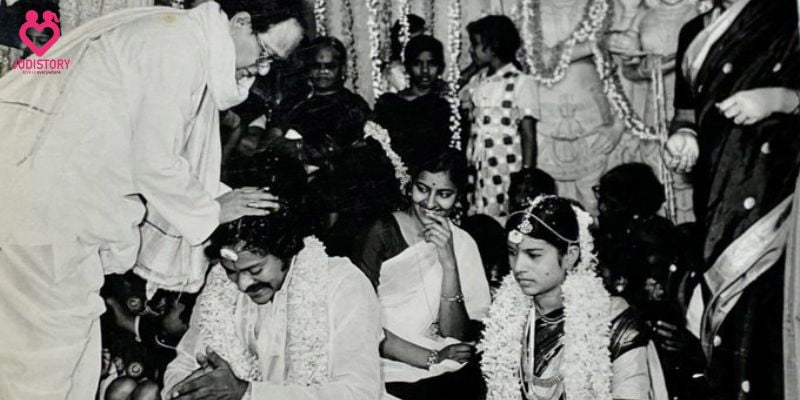 Chiranjeevi is too shy to talk to girls
Chiranjeevi shared on the occasion of their Ruby jubilee (40 years) that when he get to meet Surekha he had no clue what to talk to her. He already knew that she has done BA still he asked the question regarding her education just to deal with the awkwardness.
Chiranjeevi married Surkeha in 1980
When we talk about love, what is a victory of love? Yes, it's marriage. When people in love get married we say their love is accomplished. Finally, Chiranjeevi & Surekha's love story is accomplished. After all the ups & downs Chiranjeevi married Sulekha on February 20, 1980. And now they are having kids.
Chiranjeevi & Surekha's complete Family
And as the love birds are married, the next step is to make their own family. Chiranjeevi & Surekha made their family. Their family is of five members. They are blessed with two beautiful daughters Sushmitha & Sreeja & a son Ram Charan.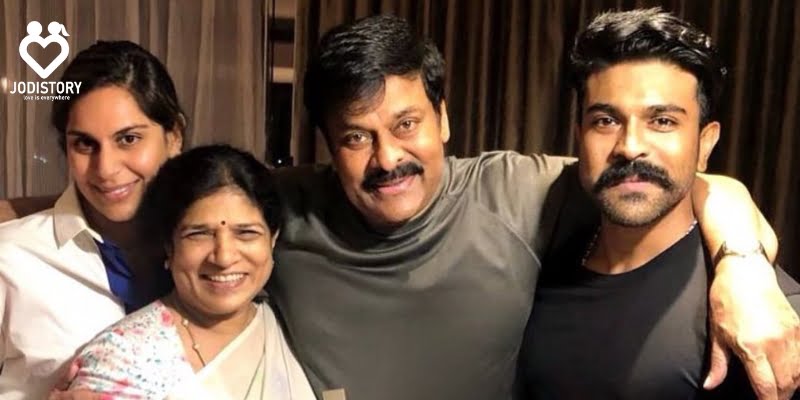 Talking about their kids, Sushmita Konidela, the elder daughter, is an Indian costume designer from Chennai. As a Tollywood costume designer, she worked in films like Khaidi No. 150, etc.
Sreeja Konidela aka Chiranjeevi Sreeja is a younger daughter of the Telugu film industry's Megastar Chiranjeevi Konidela. Sreeja was a good badminton player. She wasn't able to fulfill her father's dream of becoming a famous badminton player due to some reason.
Chiranjeevi's son: Ram Charan
We all have watched the oscar-nominated film RRR. Ram Charan is one of the lead actors in it. Like father, like son. Ram Charan is also a superhero in Telugu films & now ruling all over the nation with his acting skills.
Konidela Ram Charan Teja is an Indian actor, producer, and entrepreneur who works predominantly in Telugu films. One of the highest-paid Telugu film actors, he is the recipient of three Filmfare Awards and two Nandi Awards. Since 2013, he has been featured in Forbes India's Celebrity 100 list. 
The father-son duo is so famous that they have even worked together in movies. They came together in the film "Acharya". It is the first movie to have this father & son duo together. This movie got so much fame just because of this duo.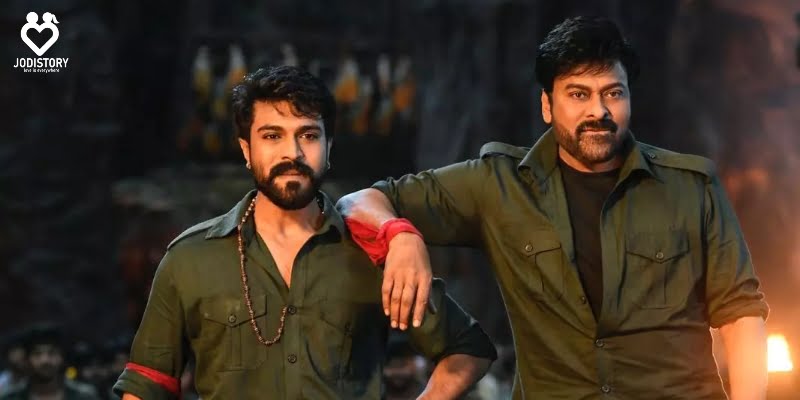 Who are the children of Chiranjeevi?
Chiranjeevi has 3 children- 2 daughters: Sushmitha & Sreeja & 1 son: Ram Charan.
Who are Chiranjeevi's sons?
Ram Charan is son of Chiranjeevi & Sulekha.
How many members are there in Chiranjeevi's family?
Talking about Chiranjeevi, wife & children, Chiranjeevi has 5 family member including himself.
Must Read Love story:
Takeaway from Chiranjeevi & Surekha's Love Story
Falling is love is easy but confessing our feelings is tough. But there is a saying in Hindi " Jab pyaar kiya toh darna kya" which means if you have fallen in love then you shouldn't be afraid of anything. You give it a chance once & try to express your feelings properly. The second thing that we learn is we shouldn't give up if we fail once. Life will give us a second chance we just need to go with the flow & trust the process. These are the things we should learn from Chiranjeevi & Surekha's love story.