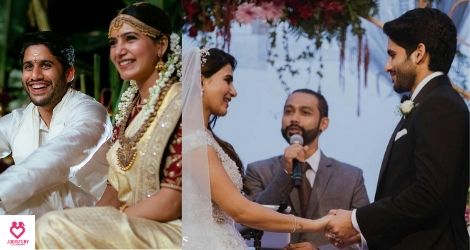 Naga Chaitanya-Samantha's are one of the most adorable couples of Tollywood. The fan base enjoys not only their onscreen chemistry but also their real-life chemistry. And hence, the media ran riots, when their fans realized Naga Chaitanya-Samantha's Love Story is progressing. They are nicknamed as Chai-Sam, a cute endearment provided by their fans. But how did their love story actually blossom? Did they experience some ups and downs?
Let's unleash the answers below!
Must Read the following:
Chai-Sam first meeting
The two first met on the sets of Yeh Maaya Chesave (2009). The two didn't hit it off instantly. But they became fast friends. The camaraderie between them was a delight for the eyes.
Chai was in a relationship with Shruti Hasaaan whereas, Sam was dating Siddharth. Hence the question of their relationship did not arise until much later.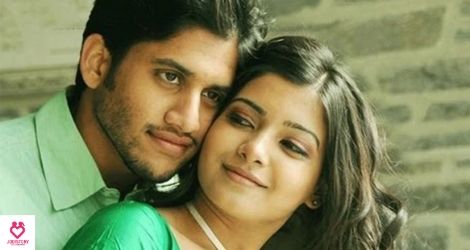 Naga Chaitanya-Samantha's Love Story began on the sets of Autonagar Surya
Well, the fate interfered and brought these love birds together. Around 2013, Naga Chaitanya and Samantha had broken up with their respective partners. They were very much single and looking for companionship
Chai-Sam enjoyed each other's company and spent time quite often. Later, the two started giving hints about their relationship. The speculations reached its peak.
Chai-Sam flirts on Twitter
Their relationship came under public scrutiny when they exchanged flirty texts on Twitter. In 2015, Samantha posted a picture of Naga Chaitanya and her together, on his birthday. In the caption, she called him "her favourite person."
The Actor replied thankyou "pappa," an endearment he used to refer Samantha.
The speculations about Naga Chaitanya-Samantha's Love Story
The two started making public appearances together. Them media couldn't help but keep an eye on their every move.
In 2015, Naga Chaitanya's father, Nagarjuna, confessed that his son has found someone special. In May 2016, the couple was spotted at the screening of Samatha's film, AAa. They were also snapped at an acquaintance's wedding in August, the very same year.
Eventually, in 2016, Samantha announced their relationship officially. In December 2016, the couple went on a vacation, spending quality time together. The pictures kept buzzing through the entire social media.
Naga Chaitanya-Samantha's engagement
On January 30, 2017, the couple exchanged rings in a picturesque ceremony. The bride and groom looked ravishing in their stunning attire.
Nagarjuna was the first person to know about Chai-Sam relationship. But, Nagarjuna being a caring father speculated it long before his son told him the truth.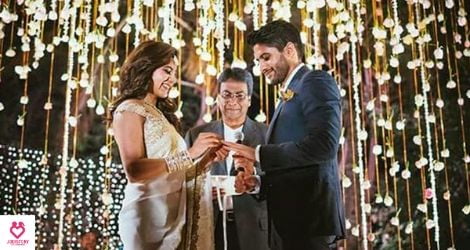 Must Read the following:
Naga Chaitanya-Samantha's wedding
On 7th October 2017, the couple tied the pious knot. They married with traditional Hindu rituals. The next evening, the couple had a Christian wedding. However, the ceremony was an intimate affair.
Later, the stars took to their respective Instagram handle to announce the happy news.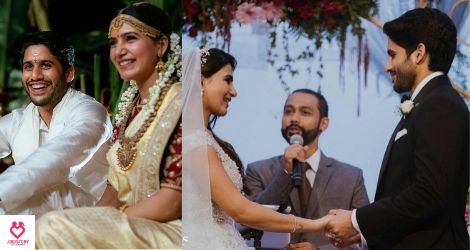 Both stars are still working and handling their professional assignments seriously. They still are very much in love and keep spending quality time together as well.