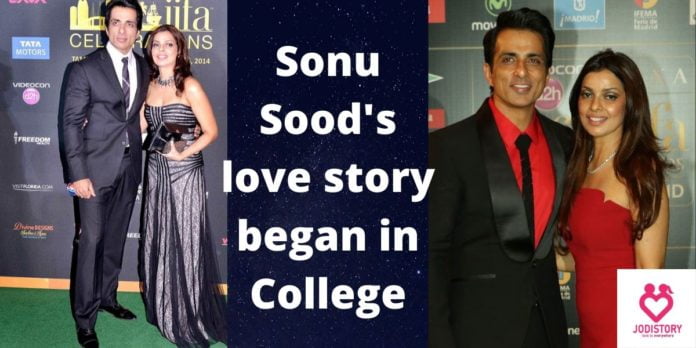 Sonu Sood is a proficient actor. His utterly handsome physique and charming looks make every girl go flat over him. But this actor is one of the rarest lot, who keeps their personal lives private. And therefore, Sonu Sood's Love story with his wife Sonali is not to known to many. Despite being an actor, his family is away from the limelight. But today we will unleash all the private details that may sate the curious minds for one and all.
Must Read the following:
Sonu Sood's Love story began in college
Whats more blissful than being someone's first and last love? Surely, Sonu Sood's wife Sonali knows the answer.
Sonu Sood and Sonali met in Nagpur during their college days. Sonu was pursuing engineering, whereas, Sonali opted for M.B.A. They began dating in their college days.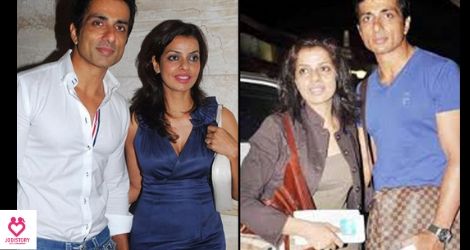 Sonu pens down a beautiful note for Sonali
There's nothing more surprising than seeing a bad boy romance. Yes, the devilishly handsome actor had a romantic streak hidden in him. During his college days, he penned down a beautiful note for Sonali.
Recently, he shared the note's picture on his Instagram handle. The note not only includes beautiful lines but also demonstrates his apt calligraphy skills too.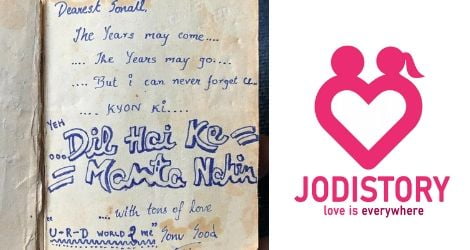 Sonu Sood-Sonali's marriage
The details of their long-term courtship are not revealed yet. However, the couple did tie the knot with his lady love on Septemeber 25, 1996.
So, before entering the whirlwind world of acting, the actor had already established a stable life. The couple has been married for over two decades now but still, they are very much in love.
Sonu Sood's Love story test waters
Sonali is a mature, intelligent lady who keeps her husband grounded. When Sonu decided to become an actor, she wasn't happy. But neither did she oppose him. She offered him his silent support and is now reaping the benefits as a proud wife.
After marriage, they moved into one BHK flat in Mumbai. Sonali never complained about the circumstances. She never judged him or criticized him during his hard times. Likewise, Sonu did not let fame and success ruin their relationship.
Sonu Sood-Sonali's Children
The couple has two sons. Ishant and Ayan are the very reason for the couple's blissful happily-ever-after.
The children also stay away from the limelight and avoid the public eye as much as possible. No wonder, they achieve such a Herculean task so easily.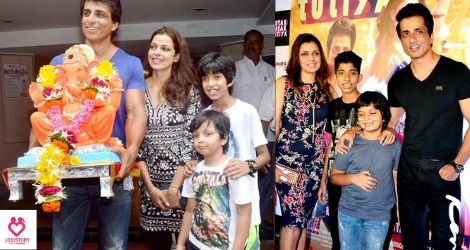 Must Read the following:
Conclusion
Sonu Sood is an ideal example of what a man ought to be. Likewise, his wife, Sonali is also a leading example for the omen out there. The couple had their ups and downs. Their belief, faith and trust in each other did not let them sway. Their support and love keep their relationship afloat, not to mention, keeps others jealous as well. No wonder, Sonu Sood's love story is an adorable tale.