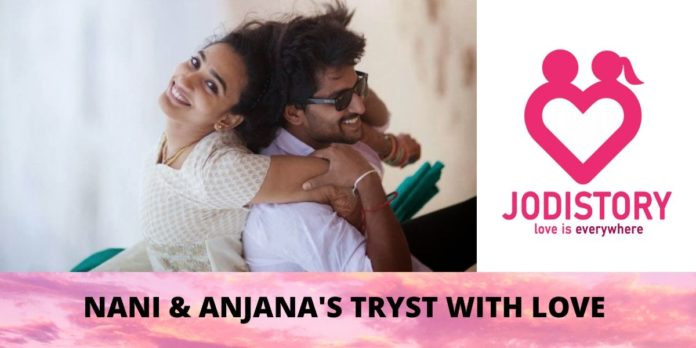 How blissful life is when best friends fall in love? After all, friendship is the strongest foundation of love. If you aren't friends first, then how can you be in love later? Well, this Tamil celebrity couple has been friends like forever. They fell in love and now are experiencing marital bliss. Who this celebrity couple might be? None other than Nani and Anjana Yelavarthy. Nani & Anjana's Love Story is one such tale that enlightens us about best friends falling in love.
Must Read the following:
Nani and Anjana's early days
As rumoured extensively, their love story did not blossom on Facebook. Neither it was love at first sight. Nani happened to be a good friend of Anjana's brother.
During Nani's days as an assistant director, he met Anjana. The two hit it off really well and became friends soon.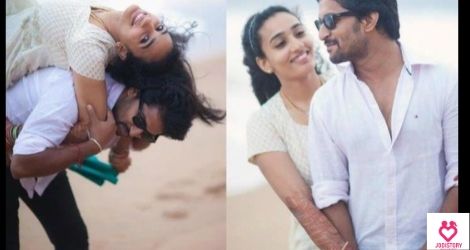 Nani & Anjana's Love Story blossoms during their friendship tenure
After, getting along really well, the couple spent a lot of time together. Their friendship blossomed into love long before they realized it.
Eventually, realization dawned and they started taking their relationship seriously. Meanwhile, Nani's also earned his breakthrough as an actor for the film Ashta Chemma. No better time than this to take their relationship to the next level.
Hilariously or surprisingly, the couple tried to bring their families closer. Bridging the gap between their families seems like an apt thing to do while considering your relationship seriously. Does this scene sound familiar? Well, this popular method is similar to Rajnikanth's film -Shivaji, The Boss.
However, they managed to keep their affair private for 5 years and also gained their families approval.
Nani & Anjana's engagement
After dating for 5 years, the couple finally got engaged in 2012. The ceremony saw the presence of only close friends and family. They exchanged rings and sealed their promise of eternity.
The bride to be draped an orange saree along with maang tika and other traditional jewellery. On the other hand, the groom to be looked dapper in white kurta.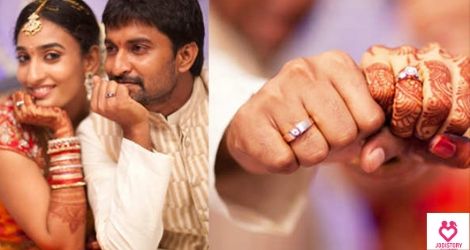 Nani & Anjana's Love Story sealed with marriage
The couple got hitched in the same year. Despite their star celebrity status, they got married in an intimate ceremony with 200 guests.
The wedding took place on October 27, 2012, with Telugu Hindu traditions. Only the close friends and family along with particular celebrities from the Tamil and Telugu industry attended the ceremony.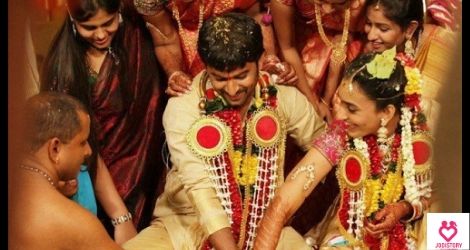 Must Read the following:
Nani & Anjana's son
After 5 years of their blissful wedding, the couple embraced parenthood with open arms. They welcomed their son, Arjun Yelavarthy on March 28, 2017.
The couple dotes on their child and proves to be very caring parents. Often, they share pictures on social media spending quality time together.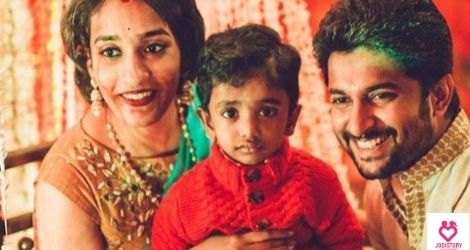 No wonder, , The Ashta Chamma actor, Nani always wanted a domestic girl who would place family above everything else. He found Anjana and Nani & Anjana's Love Story enjoys a happily-ever-after.