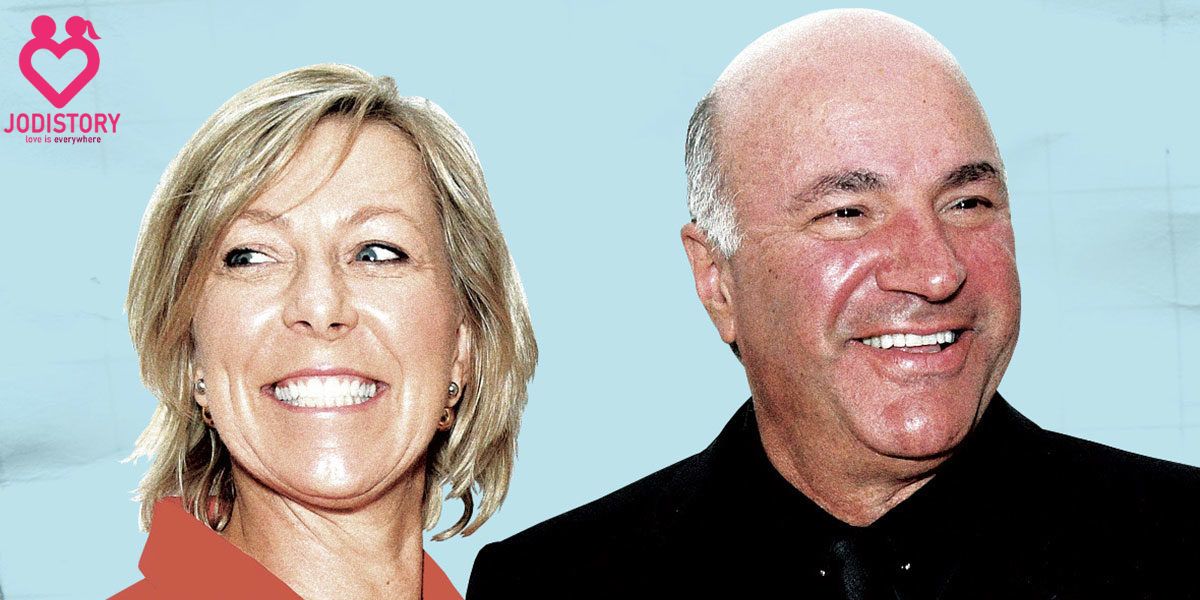 It is hard to find true love but it's harder to keep it. One gets scared about the fact of losing their life partner. And sometimes out of nowhere, a perfect couple splits without a reason.
Life deals us cards that are sometimes not in favor and do feel unfair. Love comes with great pain when the person you wanted to spend forever with just wants to leave you. This is what happened in Kevin O'Leary & Linda O'Leary's love story.
MUST-READ LOVE STORIES:
Who is Kevin O'Leary?
Kevin O'Leary is properly known as Mr. Wonderful. His full name is Terence Thomas Kevin O'Leary. He is a Canadian businessman and entrepreneur. Kevin has been a part of Shark Tank since 2009.
He has appeared in many TV shows like Dragon's Den and Redemption Inc. In 2008, he appeared on Discovery Channel's Project Earth. Kevin was born in 1954.
Kevin is married to Linda O'Leary. Linda O'Leary is the Vice President of Marketing of 'O'Leary Fine Wines,' which was founded by Kevin. Let's take a look at Kevin O'Leary's love story and see how they fell in love.
Kevin O Leary met Linda O'Leary in a gym
Kevin used to hit the gym a lot in his earlier years. One time he was sitting on the equipment. He started reminiscing that a pretty blonde fitness director had come up to him.
That fitness director was Linda. She told him to get off so that other people could use it. Kevin got really impressed by her and wanted her but she rejected all his advances.
Even Kevin stopped running after her after weeks of persuasion. Interestingly that's when Linda started taking an interest in him. She invited herself to Kevin's flat party through his friends. It was quite a move. That's when Kevin and Linda hit it off and became a couple.
Linda left her boyfriend to date, Kevin O'Leary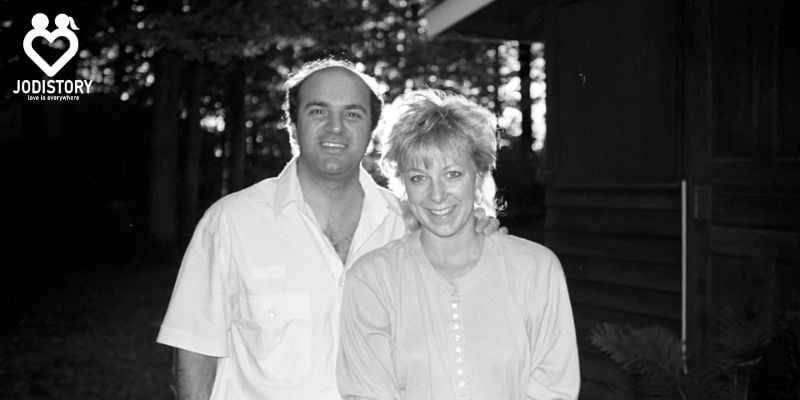 At the time when Kevin developed an interest in Linda, she was not reciprocating. It's because she was dating another man and was in a relationship with him.
However, she left her boyfriend and chose Kevin over her ex-boyfriend. This impressed Kevin a lot and they came into a relationship.
Linda & Kevin O'Leary's Marriage in 1990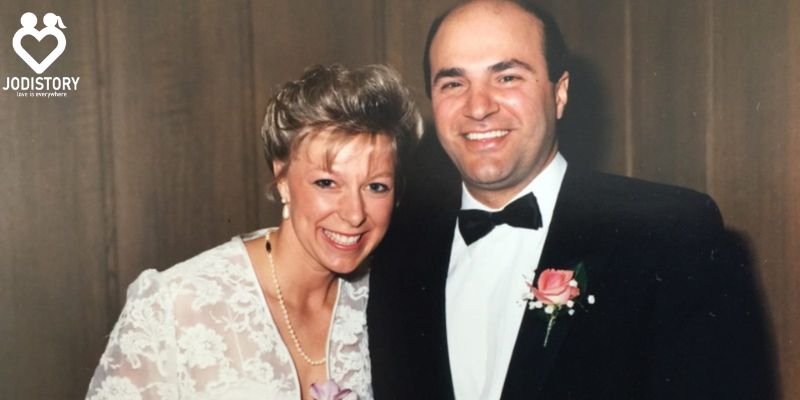 Kevin and Linda are great at communication. They dated for a long time before tying the knot in 1990. The couple understands their compatibility and strength. The couple has been married for 32 years.
Instead of having a lavish wedding the couple just decided to go for a pizza and beer party. They only invited their close friends. Further, they invested the money they saved in Kevin's businesses.
A hiccup was observed in their marriage when they separated in 2011.
Kevin & Linda O'Leary's children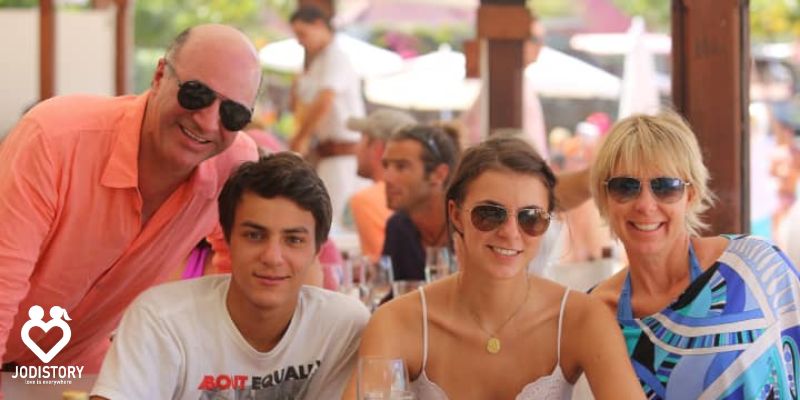 Kevin and Linda have two children. Their daughter Savannah O'Leary was born in 1993. She is the director and the editor of Purpose. Their son, Trevor O'Leary was born in 1996, three years after Savannah.
Trevor builds F1 race cars. He also builds low-voltage designs for Tesla. At least to say, he is a car freak.
Kevin O'Leary & Linda decided to get divorced in 2011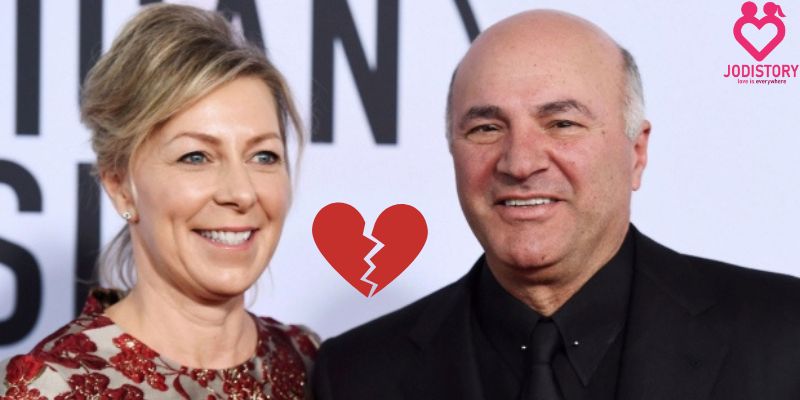 Everyone went into shock when they heard that the couple is going to divorce each other after so long. Linda & Kevin were living in different homes by then. Nobody knows about their separation of two years. Sadly, they both were on the verge of finalizing their divorce.
It came as a shock to everybody because they were doing so well. Kevin stated numerous times that his television shows and personality have totally damaged his personal life.
Linda & Kevin O'Leary decided to give their marriage a second chance
When the couple almost divided their assets in half, they felt a bit estranged. Both of them communicated with each other. Together they came to the conclusion that they didn't want to split but give their marriage a second chance.
So they threw the idea of divorce out and started a new one. At least to say they're still together now. Kevin & Linda gave their love life a second chance. It is an inspiration for us not to get divorced instantly.
MUST-READ LOVE STORIES:
Who is Kevin O Leary married to?
Kevin O'Leary is married to Linda O'Leary, his long-time girlfriend.
Does Mr. Wonderful have a wife?
Linda O'Leary is Mr. Wonderful's wife.
Does Kevin o leary have a daughter?
Yes, Kevin's daughter in Savannah O'Leary.
Does Kevin Oleary have kids?
Yes, he has two kids, Trevor and Savannah O'Leary.
Thoughts on Kevin O'Leary & Linda O'Leary's love story
Kevin O'Leary and Linda O'Leary's love story is a good lesson for everybody. They both believe that marriage is not a destination but a journey that you go in with your partner by your side.
Even after going through a small hiccup in their marriage that could have led to their divorce, the couple came back stronger than ever. They always take time out of their family and stay updated about their kids too. It shows how much they value love and their relationship.