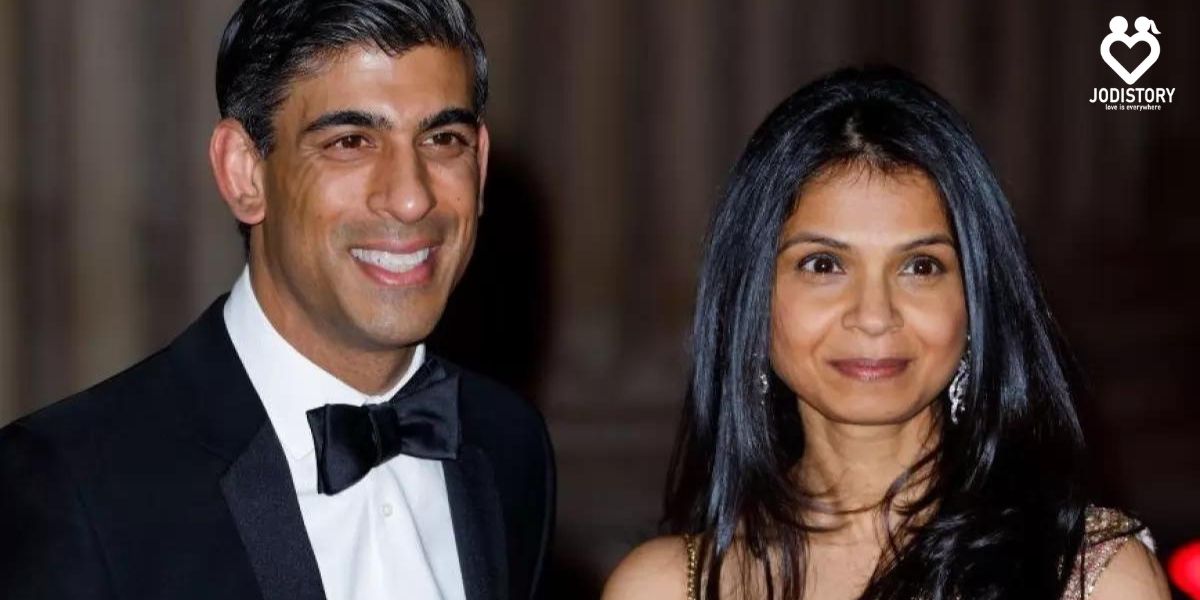 Rishi Sunak the Indian-originated President of The United Kingdom. Rishi Sunak ( UK President) and Akshata Murthy's Love story is a true example of "Love has no boundaries".
Rishi Sunak had a long journey till he became the president of the UK. He first became a Member of Parliament in 2015. From there he got the post of Chancellor of the Exchequer. It was a very important designation in the UK cabinet.
Their Love Story started during their college days at Stanford University. They both were from two different family backgrounds.
Rishi and Akshata had different lifestyles. Still, their love didn't let it become a problem for them. They were together since their college life. Today, Rishi Sunak is the President of the UK with his love Akshata.
Who is Rishi Sunak and Akshata Murthy?
Rishi Sunak was born on 12th May 1980. He is an Indian-originated leader. Akashata Murthy was born on April 1980. She is a businesswoman and a fashion designer. Akshata Murthy is the daughter of the Multinational company founder "Infosys" founder Narayan Murthy.
Rishi Sunak was also into business in his life. He has worked under investment banks too! Rishi Sunak was also the chairman of one of the investment firms of his father-in-law N.R. Narayan Murthy.
MUST-READ LOVE STORIES
Rishi Sunak met his girlfriend Akshata Murthy at Stanford University
Rishi Sunak and his wife Akshata Murthy met at Stanford University. There Rishi was a Fulbright scholarship student pursuing MBA. Akshata Murty also enrolled herself there for the same course.
They both were in the same class. Soon, Rishi started feeling attracted to Akshata Murty. But, he wasn't sure about them being together. As, Akshata was the daughter of the Founder of Infosys Narayana Murthy, and her mother Sudha Murthy.
Rishi on the other hand was from a simple Hindu family and lived his childhood in a small house. This made him think about their being in a relationship. But, when he started talking to Akshata he came to know many things about her.
Akshata told him about her childhood and that she never was raised luxuriously. She and her family believe in simplicity. Though she was a child of a business tycoon. But, she always went to school in an autorickshaw instead of a luxury car.
Her parents raised her with all the Indian values and cultures. Rishi, after knowing so much about her felt a deep connection with her.
Soon, Akshata Murthy also felt the same for Rishi. They both confessed their feelings to each other. They were so sure about each other that they decided to tell their respective families about their relationship.
Rishi Sunak and Akshata's Simple, elegant marriage in 2009
Both Rishi Sunak and Akshata Murthy were so different from each other. Rishi was a clear and organized person. Whereas, Akshata was a relaxed woman. Somewhere, their opposite personalities were questionable for their married life ahead.
But, the only thing that mattered to them was their true love and deep connection. And this is why they prove that there are no boundaries, no limits when you are in love.
True love and trust in each other cannot stop the two live together in life. They received consent from their respective families for marriage.
The marriage was a mixture of two cultures. Oh my God, who says that two people should have everything similar to be together? They both were so different in every aspect. Yet, are together to date and will be ahead!
Rishi Sunak & Akshata Murthy got married on 30th August 2009 in Banglore. The two culture wedding was so elegant. It wasn't a big-fat wedding but it wasn't less than that too! The two traditions and rituals made it look awesome!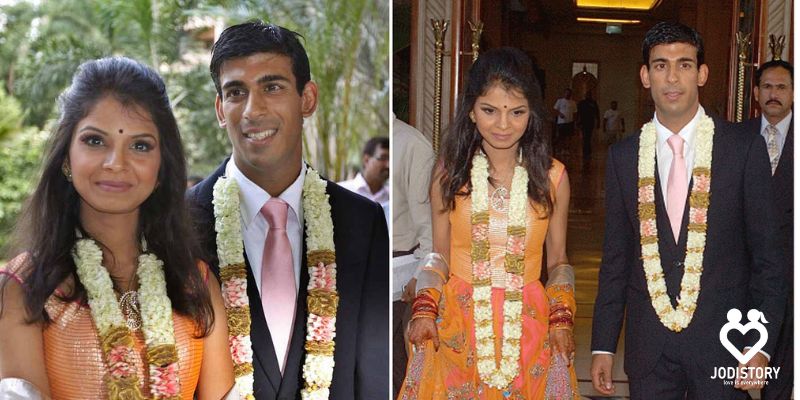 Beautiful wedding ceremonies of UK president Rishi Sunak & Akshata
The Pre-wedding ceremonies like Beegara Oota which is a cultural lunches from the groom's side. It was organized at Jayanagar.
The marriage was done at The Leela Palace, Bengaluru. Though being a wealthy family they organized a very simple wedding. The couple had so many questions in their mind during their relationship. But, the love made them feel assured about each other.
From college to marriage, they had a long journey together. Akshata being opposite Rishi always stood for her. Rishi gives credit to Akshata for his success in life. He tells that, Akshata never made him feel different from her.
She was from a big family background and a boy like me who came from a small family and lived in a small house. Still, Akshata was with him holding his hand.
It's not always true that a couple should have the same status to marry and spend their life together. We have a nice example here, Rishi Sunak (UK President) and Akshata Murthy's Love Story.
Rishi Sunak and Akshata's two little Princess
After Marriage and spending happy married life. The love idols had two little cute princesses. The couple was completely ready to raise their child with all love. Now, it was a big responsibility for them to grow their child in a mixture of two different cultural families.
The first daughter's name is Krishna Sunak and the other one's name is Anoushka Sunak. Those two cuties truly resemble their parents not only by physique but also by their morals.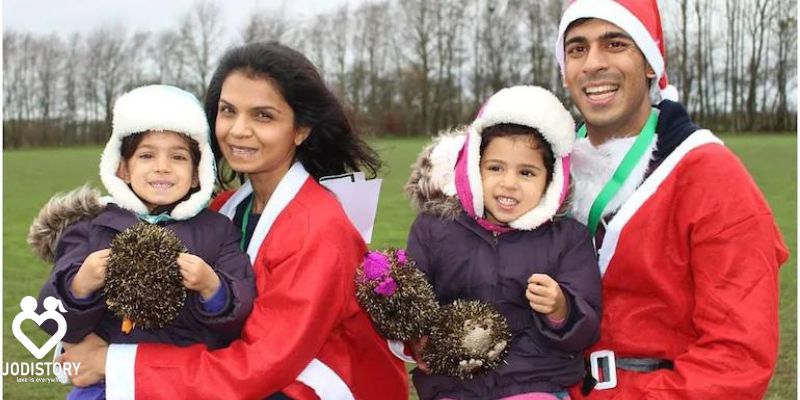 Rishi Sunak and Akshata Sunak are and will be great parents ahead. Rishi and Akshta are down-to-earth and full of simplicity and success. Then, indeed their child will be too!
Soon after having Krishna And Anoushka the couple decided to make a leisure complex at their Yorkshire Mansion. The family shifted to Yorkshire to live there and make their memories together. Rishi is very responsible and a true family Man.
Who is Akshata's Husband?
Akshata's husband is the president of the UK, Rishi Sunak.

Who is Rishi Sunak Married to?
Rishi Sunak is married to Akshata Murthy. The daughter of Infosys founder Mr Narayan Murthy.
The message for young couples from two love idols
Rishi and Akshata were two different personalities but are perfect matches. Rishi and Akshata are so different in their interests. They don't have anything similar in them. But, the only thing which is equal for both sides is their love.
Rishi Sunak during his journey to be president was highly supported by his family. But, the strongest support for him was his Wife, Akshata Murthy. She gave up her high lifestyle for her husband Rishi.
MUST READ LOVE STORY
Many times Rishi was questioned by his friends about his relationship with Akshata. Some of them claimed that the relationship won't work. As Akshata is from a High background and why would she choose him? But, their love made all these statements false.
They stood beside and Akshata hold his hand, always being a well-wisher for him. And today, the whole world knows him as " Rishi Sunak, The President of The United Kingdom".
Rishi Sunak(UK President) and Akshata Murty's love story is a great inspiration and example for all the couples out there!