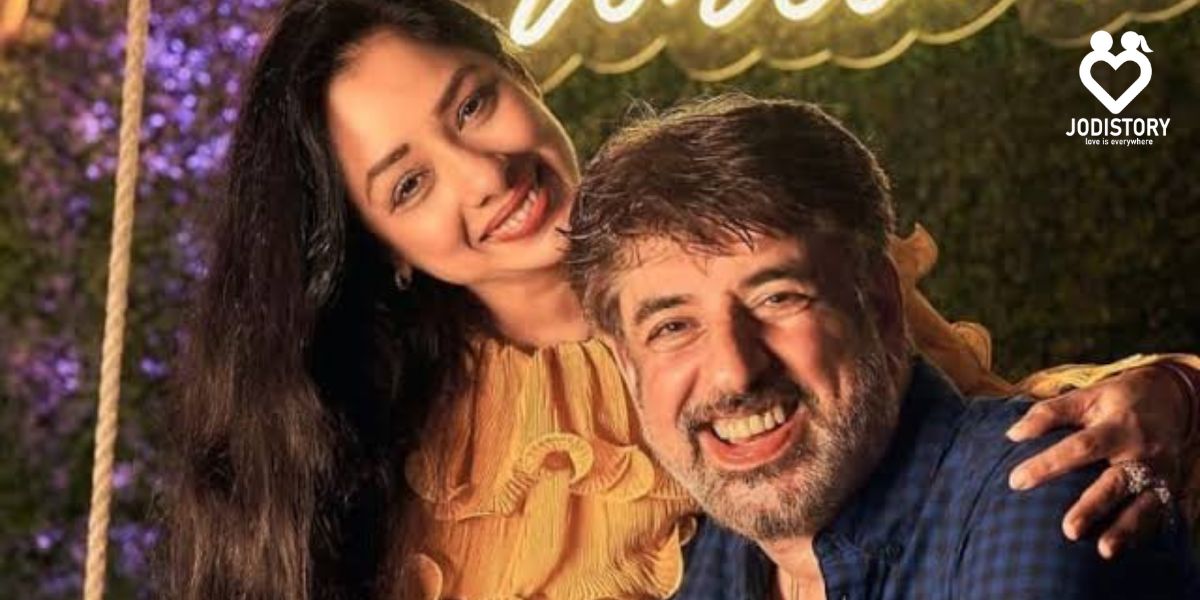 Rupali Ganguly is a very famous face of the Indian TV serial. She is well known for the two serials called "Anupama" and "Sarabhai vs Sarabhai". Rupali's Love story is very sweet and like a Roller coaster. Rupali Ganguly and Ashwin's Love story from Best friends till Soulmates forever is full of love and unexpected.
So, you must have watched many films where two best friends of opposite genders fall in love. But, most of the time they can't marry each other. But, Rupali and Ganguly went through all the obstacles together just for Love!
This is true that once you fall in love then you get the ultimate strength to go through anything in your life. It's because you have someone committed to you and beside you like a pillar. Here's how Rupali and Ashwin's Love story started.
Who is Rupali Ganguly and Ashwin K Verma?
Rupali Ganguly was born on 5th April 1977. She is an Indian actress. Rupali Ganguly is the daughter of film director Anil Ganguly. Whereas, Ashwin K Verma was born on 17th September. He is a businessman in the field of advertisements and entertainment.
Rupali Ganguly made her first debut in her father's film "Saaheb" at the age of Seven. She also participated in the shows like " Khatron ke Khiladi".
MUST-READ LOVE STORIES
Rupali Ganguly got famous through the serial "Anupama"
Nowadays, the "Anupama" serial is famous like a Blockbuster movie. Everybody loves Rupali's character in that. The whole story is based on her.
She is Anupama and the way she portrayed herself as an Indian housewife is an irony!
Most of you must have heard about her character in the serial from your wife, sister, mother, and most important a brave woman.
Rupali Ganguly and Ashwin met during an ad shoot
Ashwin was an ad filmmaker in those days. He is now a businessman. At that time he contacted Rupali from some or other sources to cast her for one of his Ad films.
Rupali agreed and they started working together. During the period of shooting the couple became friends. And Ashwin cast Rupali for more of his Ad films.
Like this, working made their bond stronger. They slowly started feeling more than friendship towards each other. But they never confessed it. Both were just committed to each other and were friends for 12 years. So long!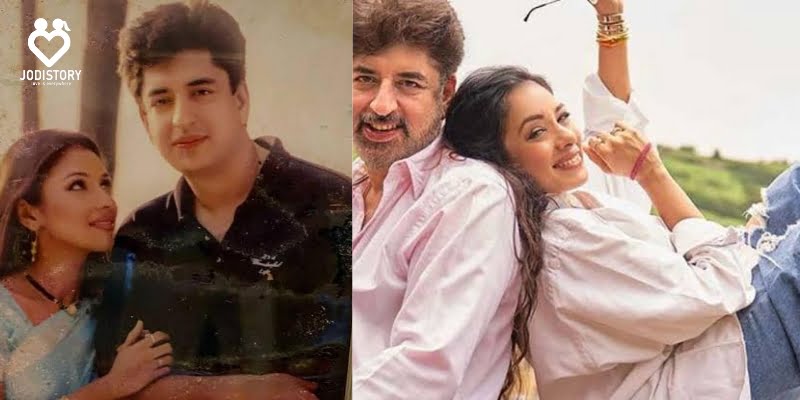 When they fell in love they also didn't confess it very soon. But, both of them knew inside that they both love each other truly and madly.
5 years before their marriage they acknowledged their feelings for each other but still didn't confess. It was all inside their heart. They both didn't even say "I Love You" to each other. But knew that this is the person with whom they want to live their life ahead.
Ashwin's International job became an obstacle to the relationship
Ashwin K Verma used to stay in the US as he was working there. He was a Vice president of an International Insurance company. But, Rupali was settled in India and wanted to live her life with Ashwin in India Only.
The man mad in love left his job for his and Rupali's future ahead. After leaving his job, he started making plans for their marriage, House, family everything!
Ashwin stood like a rock with Rupali. Nothing was able to make him away from her. He was stuck with Rupali no matter what the situations were in front of him.
Ashwin and Rupali's Hustle-Bustle marriage
Rupali and Ashwin's marriage was a rush. The couple made a sudden announcement that they are going to marry. At that time Ashwin's sister and brother-in-law came to India from Chicago.
They had to leave within a week. But, after this announcement, they were shocked. Rupali's mother was worried and shocked that how they will arrange everything within a day. But, Rupali and Ashwin made their decision that they are going to marry the next day.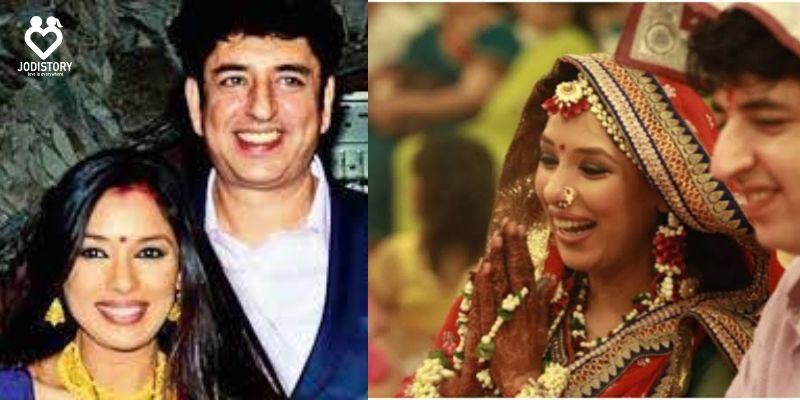 Rupali's father was a chill person he was fine with this decision. So, they decided to not have an on-paper invitation for everybody and let the marriage happen among the family and only the close ones.
So, they decided to invite some close friends and only family members from both sides. Rupali even missed inviting some of her friends as she was also unable to realize what was happening at that moment. Everything just happened so fast.
Rupali Ganguly & Ashwin got married in 2013
On 6th February 2013 the couple got married. It was a complete rush and messed up marriage. Rupali wore a Banarasi Saree and a Bengali Shakha Pola.
Everybody got tensed when the Groom(Dulha) only got late for his marriage. Everyone and Rupali were waiting for him in Mandap. The priest(Pundit ji) was also in a rush as he has to go for another marriage also.
Everybody thought that Ashwin ran away. But, Finally, he came to the mandap. And guess what happened? Ashwin was dressed in a casual shirt and pants. He didn't even wear shoes.
MUST-READ LOVE STORIES
As he lived in America for a long so he thought that the couple has to only do signatures on papers to get married. As he reached the Mandap he got shocked and surprised to see all the arrangements.
But, finally, after all this chaos the couple tied the knot. The two best friends became Mr and Mrs Verma. Rupali and Ashwin weren't able to believe that from being Best friends for 12 years now they are Husband and wife.
Rupali and Ashwin's child Rudransh was born in 2015
The couple was blessed with a baby boy in 2015. They decide his name as Rudransh. It was a very loving and long journey for the couple.
They met at an ad film and now they had their child. The couple was overwhelmed. But, after having a baby Rupali had many postpartum body changes.
She put on so much weight because of this she started to lose her self-confidence. She wasn't going out those days as she thought she looked ugly.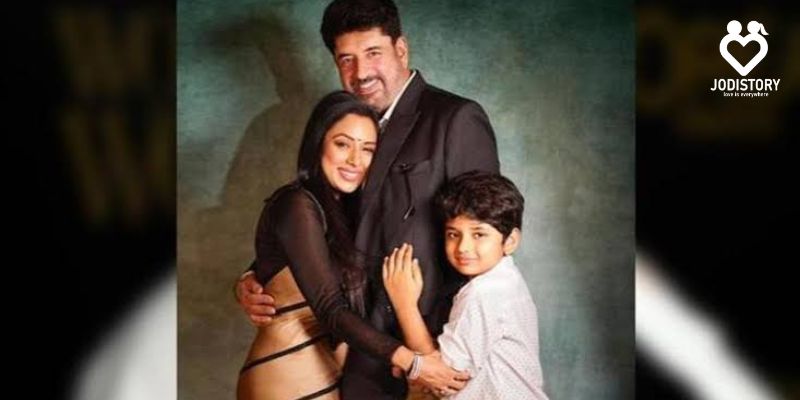 And no one would like to see her in that way. But, Ashwin made her realize her talent. He made her feel confident and encouraged her to go out and work again.
He supported her as an ideal partner should do! She after that again continued her professional life with the utmost confidence because of such a supportive and encouraging Life partner.
Rupali even posted on her social media handle about how her husband always stood for her even when the whole world was against her.
When did Rupali Ganguly marry?
Rupali Ganguly married on 6th February 2013.
Who did Rupali Ganguly marry?
Rupali Ganguly married Ashwin k Verma.
Does Rupali Ganguly have Kids?
Yes, Rupali Ganguly has a son Rudransh.
How Rupali Ganguly met Ashwin K Verma?
Rupali Ganguly met Ashwin through ad films.
A great message from Rupali Ganguly and Ashwin's Love story
Rupali and Ashwin started their journey professionally. Soon, became friends and felt a connection. After marriage, the couple worked together. Made their commercials which got nominated for Emmys nine times.
Rupali Ganguly also known as "Anupama" now is reaching heights in her career is somewhere because of her husband's support.
Rupali Ganguly and Ashwin's Love story from Best friends till Soulmates forever is full of friendship, tensions, deep connection, support, commitment and most important Madness in Love.