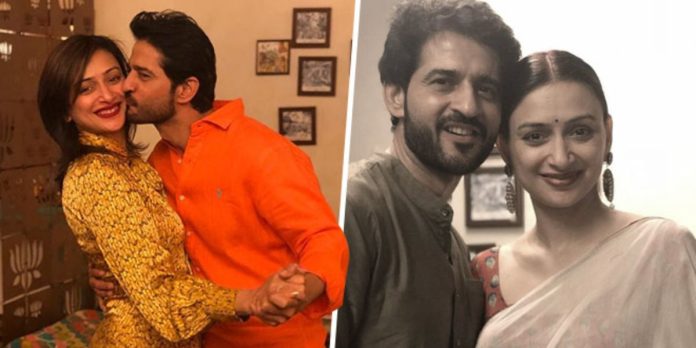 People may come and people may go, but what remains forever is their love stories. Many times we don't remember individuals in person, but we definitely remember them by joining their names with their better half. Such a story is of Gauri Pradhan and Hiten Tejwani love story.
Few love stories are destined. Most of them are created. They seem like a fairy tale to us. One such love story is of Gauri Pradhan and Hiten Tejwan, which gives us major relationship goals.
This couple is highly active in participating in numerous shows and they have seen in shows like Jodi Kamaal Ki, Nach Baliye 4, Nach Baliye 2, and many more.
So let's get to know everything about Gauri Pradhan and Hiten Tejwani love story from scratch so that to know one more sweet and loving love story.
Who is Gauri Pradhan and Hiten Tejwani?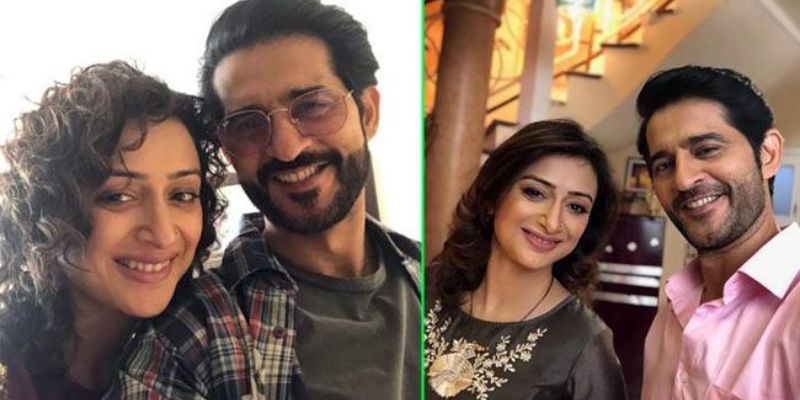 Gauri Pradhan Tejwani, born on 16 September 1977 in Kashmir, India, is a well-known and versatile Indian Television Actress.
She is a former model turned Indian television actress. She is best known for playing the roles of Gauri Pratham Mittal in Kutumb, Nandini Karan Virani in Kyunki Saas Bhi Kabhi Bahu Thi, Falguni Harshad Parekh in Meri Aashiqui Tumse Hi, and Anita Sharma in Tu Aashiqui.
Born on 5 March 1974, Hiten Tejwani is an Indian television actor known for his work in several fictional shows.
Hiten Tejwani married his Kutumb and Kyunki Saas Bhi Kabhi Bahu Thi co-star Gauri Pradhan on 29 April 2004. The couple became parents to twins, son Nevaan and daughter Katya on 11 November 2009.
How did Hiten Tejwani and Gauri Pradhan Love Story begin?
Many people are unaware of this but the duo met previously during the shooting of a commercial. Although, the couple and their chemistry became famous while they were working together.
In an interview, Hiten shared: "We first met each other, not exactly met but saw each other at the Mumbai airport. We were on our way to shoot for an advertisement and we didn't even know that we were paired with each other. The agency introduced us at the Hyderabad airport after we landed."
Soon after that, Gauri Pradhan and Hiten Tejwani took a turn and the duo then kept in touch and eventually started dating.
Hiten recalls, "She just said hi and bye to me for about six months, and then one day madam smiled at my jokes. We started talking after that, then we started going out and we knew that we are serious about each other."
Must read:
Hiten Tejwani & Gauri Pradhan Love Story begins after the airport incident
The couple did not actually rush into their relationship. For Hiten, that meeting at the airport and everything that followed was the best part of his life.
The duo met again in July 2001 when they were paired opposite each other in the Balaji TV serial Kutumb.
"During the initial shooting of Kutumb, we were just on hi-hello terms. We would be shooting for long hours and since it was a family serial, there were loads of other cast members on the sets as well," tells Gauri.
Hiten Tejwani ex-wife and their divorce
Hiten had been married earlier and told Gauri everything before they tied the knot. Before tying the knot with Gauri, Jiten had been married once before but it only lasted for 11 months.
Though he never revealed the name of his 1st wife. But he shared that it was an arranged marriage that never resulted in love happening after marriage. He took the blame upon himself for his first failed marriage and divorce that took place in 2001.
Due to a lack of communication and love, his first marriage resulted in divorce. Talking about his failed marriage and divorce, he once said: "Yes, I was married once, before Gauri entered my life. I didn't want to talk about it. Divorce isn't the best thing that can happen to anyone."
Hiten Tejwani and Gauri Pradhan Love Story and marriage
Hiten explains that while they were in love, he took some time to convince Gauri to marry him.
While talking about it briefly in an old interview, Hiten mentioned that his first marriage was an arranged one. And he couldn't give enough time to his relationship, and they never did fall in love.
"Yes, I was married once, before Gauri entered my life. I didn't want to talk about it. Divorce isn't the best thing that can happen to anyone," he shared.
The wedding was a private ceremony that took place on April 29, 2004, in Gauri's hometown, Pune.
The couple hosted their wedding reception in Mumbai on May 9, 2004, for their industry friends and well-wishers. Bangkok was the destination they chose for their honeymoon.
Everything about the couple will make you fall in love with them. While Hiten's sense of humor made sure to make Gauri laugh throughout, their endearing chemistry swept us off our feet.
Hiten Tejwani & Gauri Pradhan children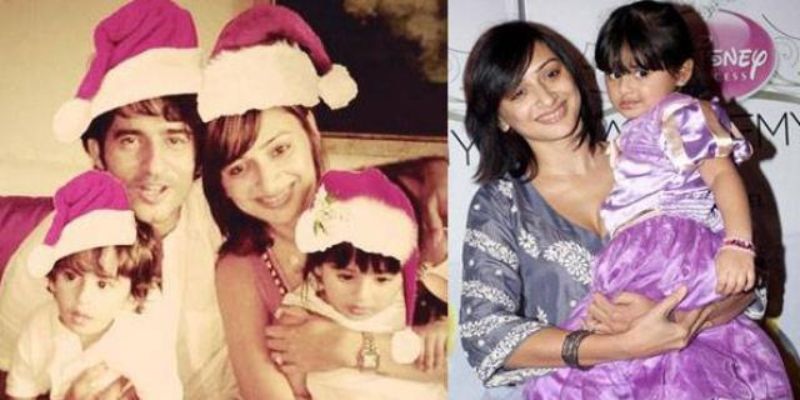 On November 11, 2009, Gauri and Hiten welcomed their twins, Nevaan and Katya. Hiten and Gauri are parents to eight-year-old twins, Nevaan and Katya.
A sweet happy family is a complete family consisting of four who love to hang out together.
As per Hiten, "It's a wonderful experience. I think everyone should be a parent at some point in life. The respect for our own parents increases two-fold."
"Yes," adds Gauri. "Our whole world is around the kids, it is bliss."
They love going out for ice-creams and strolling around the beach as a normal family. They believe that parenthood has changed their lives for good. Having a very happy and sweet family life too.
Must read:
Conclusion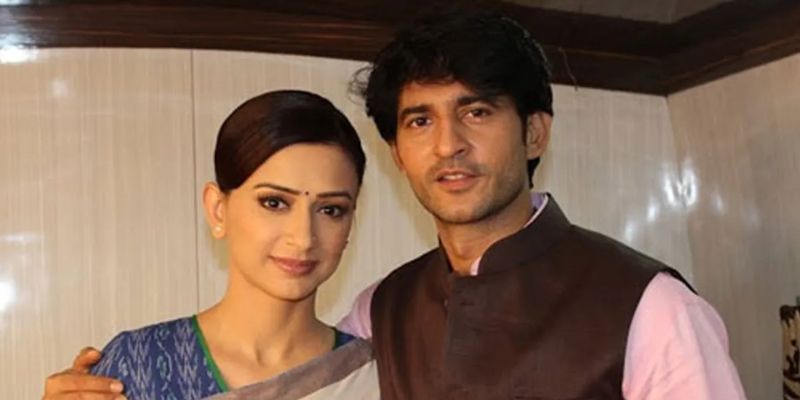 Not everybody is equally lucky in the aspect of love and relationship.
Well, this is the sweet love story of a couple who after years of marriage, does not fail to bring flowers to surprise each other. They are still the first couple of the silver screen. They are enjoying every bliss of a happy married life.
Talking about Gauri, Hiten Tejwani once said 'She is a special gift from the heavens. Her smile warms my heart and her presence makes me whole.'
It's so sweet of them that they keep complimenting each other all now and then. They keep giving us major relationship goals.
That's it; the adorable and simple love story of a couple who never fails to bring a smile to our faces.