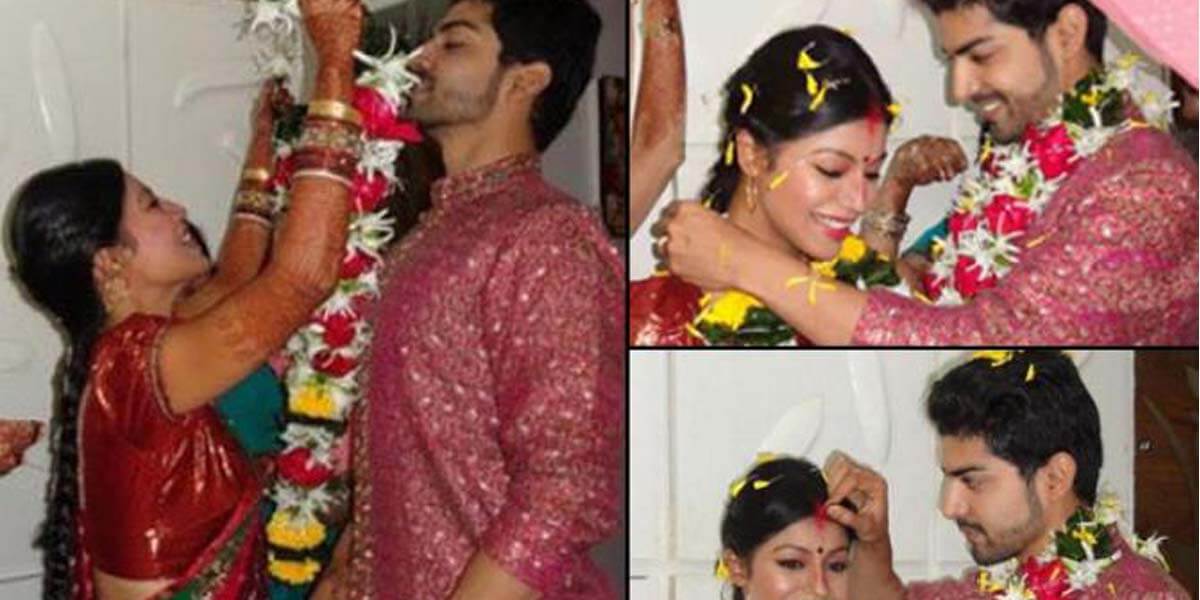 Almost everyone is familiar with the popular serial RAMAYAN which was once telecasted on NDTV Imagine. Gurmeet Choudhary and Debina Bonnerjee had played the characters of Ram and Sita. They made an adorable couple, but who knew that this pair, which was made on-screen would continue off-screen too. So let's find out how this reel life couple changed into a real life couple.
This couple first came across each other in the year 2006. Debina and Gurmeet both had participated in a talent hunt contest and had made it to the top 30. Debina says that when they first met each other in Mumbai they were just friends. There was nothing more. But maybe God wanted more.
Share Your Love Story
Also Read: The one with the FRIENDS fan
Debina soon moved to Mumbai. Gurmeet had been very helpful to her during this. Gurmeet was Debina's roommate's boyfriend's friend. Quite a long relation! Gurmeet would often visit Debina's place along with his friend. Eventually Debina and Gurmeet had begun to get attracted to each other. But they didn't realise it until that day.
Debina's roommate's boyfriend had to shift to some other place as a result of which Gurmeet couldn't find any possible reason to visit Debina. That day he realised that he missed her and that he was in love with her. And this realisation was not limited to just Gurmeet's part, Debina felt the same way. But now the question came, Who would confess first?
Gurmeet being very shy by nature found it really difficult to confess his love. Debina says that the day he was planning to reveal his feelings to Debina, he had called her and they talked for over 2 or 3 hours. In the end Debina herself said that she knows has he called her, to say 'I LOVE YOU'. And from there, their actual journey began.
After have a five year stable relationship, this couple decided to tie the knot on 15th of February 2011. But wait, you might be wondering who proposed? Well our Ram- Gurmeet proposed to his Sita- Debina in the most romantic way possible. He proposed her with a diamond ring on the television show Pati, Patni Air Woh. Imagine being proposed by the love of you life on national television. Won't you be surprised? So was Debina, but in the end she said yes.
Also Read: The Love found in Comedy : Sweet love Story Of Bharti And Harsh
This couple had a sweet and simple wedding which involved mostly family and close friends. A follow party was thrown in which the newly-weds had invited all their celebrity friends from the television world.
This couple really appreciates their partner's presence in their life. Although like any normal human being they too have faults but this doesn't lessen their love. They accept each other's faults and help each other improve. This couple shows that the most beautiful things happen in the most unexpected fashion.