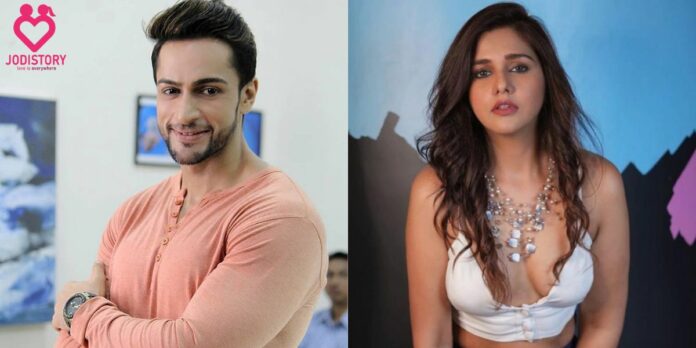 Is everything really fair in love and war? Is it okay to slap your partner? To raise a hand at your partner? Movies like Kabir Singh look only good on the silver screen but when a lover actually hits their partner it is almost criminal. Such is Shalin Bhanot & Dalljiet Kaur's love story.
People often say that people really do change after getting married. But is it really fair for your partner to hide what they really were only to reveal their ugliness when you are tied to them for an eternity? Are women supposed to take every hit and sit still?
Let's get into Shalin Bhanot & Dalljiet Kaur's love story to finally understand what went down between them as a couple and how a mother survived the physical and mental torture in her marriage.
Who is Shalin Bhanot?
Shalin Bhanot is an Indian model and actor who is a very popular face among Hindi TV shows. He was born in 1983. He has worked in several Bollywood movies and has portrayed the lead role in many serials. Over the years, Shalin successfully made his own fan base and still stays relevant in media.
Furthermore, Shalin's popular releases are Pyare Mohan (2006), Do Hanso ka Joda (2010), and Suryaputra Karn (2015). He entered the entertainment industry through MTV Roadies 2. Shalin even won Nach Baliye 4 with his ex-wife Dalljiet Kaur. Recently he was seen in Bigg Boss 16.
MUST-READ LOVE STORIES:
Who is Dalljiet Kaur?
Dalljiet Kaur is an Indian television actress. She was born in 1982. She is best known for her roles in Kulvaddhu as Niyati, Anjali in Iss Pyaar Ko Kya Naam Doon?, and Manjiri in Kaala Teeka. Moreover, Daljeet competed in and won Nach Baliye alongside Shalin Bhanot.
She too appeared on the reality show Bigg Boss 13 in 2019. Her birthplace is Ludhiana. Surprisingly Dalljiet is from an army background. Her father retired as a colonel and both of her elder sisters are Indian Army Officers. But Dalljiet chose an entirely different path and came into the entertainment industry.
Shalin Bhanot & Dalljiet Kaur's love story began on the sets of Kulvadhu in 2006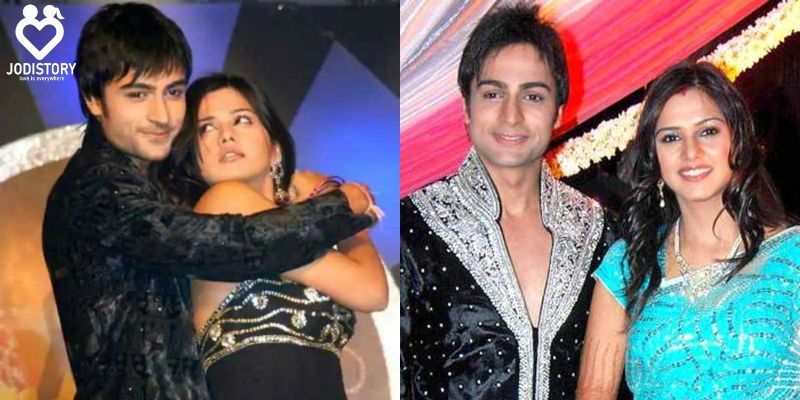 Daljeet and Shalin first met each other on the sets of 'Kulvadhu.' They were both the main leads in the show which started back in 2006. Regular workplace meetings and working together sparked a deep friendship between the two.
Nothing special was felt by any of them when they first saw each other but as time went by their on-screen chemistry started seeping into their real lives. Their reel emotions turned into real emotions.
This friendship slowly grew deeper. Soon, Shalin Bhanot and Daljeet Kaur's love story started to look like a match made in heaven. They were highly secretive about their blossoming love and remained tight-lipped about it all.
In a twinkling, the couple was head over heels for each other. However, they still took their time to know each other before making things official. They turned from costars to lovers and things were undoubtedly going really well for the two of them.
Shalin Bhanot and Dalljiet Kaur's marriage in 2009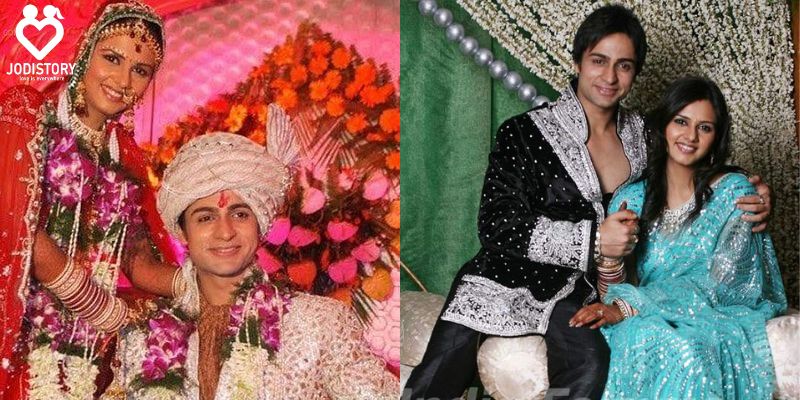 After dating for a long time, Shalin and Dalljiet decided it was time to make things official. Dalljiet said 'yes' to Shalin's proposal. In 2009, Shalin and Daljeet officially tied the knots of eternity. Their family and friends witnessed this beautiful scene.
Being married to each other finally was one of the most monumental moments of their lives. Everyone was really happy about their marriage, especially their fans who were rooting for them since their show was released.
Shalin Bhanot & Dalljiet Kaur's children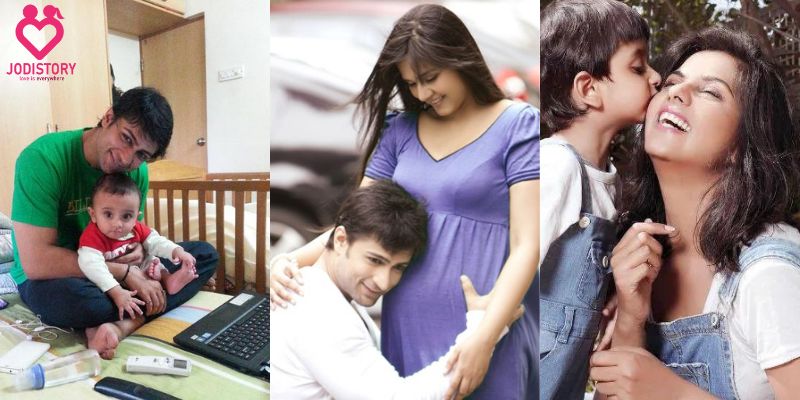 After five years of being married to each other, the couple welcomed their first child on 9th November 2013. It was a boy who they lovingly named Jaydon.
Since Jaydon arrived in their lives their family started to get whole and big. It was a big responsibility for both of them to bring a new life into their home and nurture it.
Domestic violence killed Shalin Bhanot & Dalljiet Kaur's love story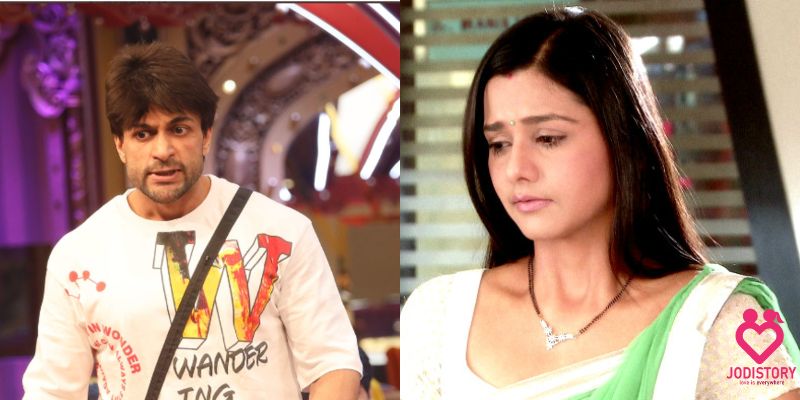 Shalin Bhanot and Dalljiet Kaur's love story was a complete fairytale in the first few years. However, the distance started increasing between them after around three years of being married.
Dalljiet, at that time, had given birth to her son. Moreover, reports suggest that the problems grew more and more soon after their child was born. On one hand, people decide to have a baby in order to save their love and marriage but in their case, it was quite the opposite.
Problems were growing one upon another. Their relationship started to collapse, and to everyone's surprise, Dalljiet blamed Shalin for domestic violence. This allegation brought her fans to shock. Could an innocent-looking man loved by an entire nation like Shalin really hit his beautiful wife who he once deeply loved?
Dalljiet would often claim on media that the only thing that she feels is different after marrying Shalin is that their love has grown deeper. She made it sound like a perfect wedding and fairytale that every girl wants. On numerous occasions, she also claimed that she did not adjust much after marriage because her in-laws were very loving.
However, after some years she revealed the truth. She opened up publically and said that her mother-in-law stopped talking to her the very next day of her wedding as she was highly unsatisfied with the gifs that Dalljiet's family gave them.
Moreover, Shalin became physically abusive and would subject her to domestic violence very often. He went as far as fighting with her on the day their son, Jaydon was going to be born. Shalin never helped Dalljiet with Jaydon and would stay out during nights for long hours.
Shalin Bhanot and Dalljiet Kaur's divorce in 2015
Unable to overcome the disputes, they finally decided to end the relationship. Shalin and Dalljiet signed the divorce papers in 2015. Dalljiet has been raising her son alone by herself. Despite this, they remain good friends for their son.
Dalljiet has stated that they would always be friends with their son, which is why they are seen together sometimes. She said that her husband was physically violent and it was her maid who saved her after Shalin repeatedly attacked her.
Moreover, Shalin Bhanot mentioned his relationship with Dalljiet Kaur to Tina Datta in the previous episode. The actor discussed his personal life with Tina Datta while speaking to her about his sentiments. He told Tina that his relationship with his ex-wife, Dalljiet, is like that of closest friends.
In an interview with The Times of India, Dalljiet stated, "He pushed me in my father's presence. My thigh was bruised for almost a month. But I forgave him, thinking it takes time for a marriage to work. On another occasion, he twisted my arm in front of his parents. But I finally decided enough was enough when he came charging toward me while I had Shaarav (now Jaydon) in my arms. It could have turned fatal for my 40-day-old premature child. That day, I left for my parent's home in Bangalore."
Later on, in addition to all these accusations Dalljiet also mentioned that Shalin was having an affair with another woman while they were married to each other. Incidents like these can be insulting to any woman and wife who is also the mother of a child. When she confronted Shalin about his extramarital affair instead of being ashamed he just choked Dalljiet with his bare hands.
Dalljiet Kaur was offended by Shalin Bhanot's best friend remark in 2022
Shalin claimed that he and his ex-wife are best friends in Bigg Boss 16. However, Dalljiet seems to strongly disagree with this. Dalljiet denied knowing him and requested Shalin to keep her out of the phony drama.
Daljeet also posted saying, "No I am not your best friend Shalin. Meeting once a month or two months for the sake of my child does not qualify as friendship. I wish you luck with your love life but leave me out of your fiction and stories, please. And u r calling it funny? really? Tina no hard feelings for u"
Undeniably Dalljiet was very hurt and scarred again as time and again Shalin would swear on their child Jaydon whenever he used to get into a fight inside the house. Dalljiet completely hated and did not want Shalin to drag Jaydon into his chaos.
She made it very clear that she is only on very minimal speaking terms with Shalin but it's not like they are each other's best friends. Both of them know nothing about each other's lives and she left it at that.
Is Shalin Bhanot married?
Shalin Bhanot was married to Dalljiet Kaur in 2009 but after their divorce in 2015, he did not marry any other woman yet.
Who is the child of Shalin Bhanot?
Jaydon who was previously named Shaarav is the son of Shalin Bhanot.
Who is the ex-wife of Shalin Bhanot?
Dalljiet Kaur is the ex-wife of Shalin Bhanot.
Does Shalin Bhanot have a child?
Yes, Shalin Bhanot has a son named Jaydon.
Who is Shalin's wife?
Dalljiet Kuar is the ex-wife of Shalin Bhanot.
Is Dalljiet Kaur married?
Dalljiet Kaur married Shalin Bhanot in 2009 but divorced him in 2015. In 2023 she married Nikhil Patel.
MUST-READ LOVE STORIES:
Dalljiet Kaur finally moves on with her second husband, Nikhil Pate in 2023
Dalljiet and Nikhil both were single parents when they first met each other at a party in 2022 in Dubai. They started chatting with each other out of their love for their children. Dalljiet noticed that Nikhil was wearing blue nail polish on his toes.
When she asked him about it he replied that he is a proud father to two daughters. Dalljiet then knew that he is a great father who loves his daughters more than anything. They became really good friends after that.
They kept on talking on the phone for months and months and finally developed romantic feelings for each other. One day the couple was on a tour in Nepal when Nikhil proposed to Dalljiet in front of their children with flowers everywhere.
Dalljiet found Nikhil's proposal to be highly romantic and said yes to spending the rest of her life with him. She is very grateful to find love once again and married Nikhil in 2023. We wish the couple a very happy married life!
Thoughts on Dalljiet Kaur & Shalin Bhanot's love story
No matter how much you love somebody be sure to notice any red flags. It is easier to ignore the little things when you are in love. But one should never put themselves beneath their own partner. Self-respect and self-love are the keys to happiness and once you lose both of these things it is really hard to get back up again.
Although Shalin Bhanot and Daljeet Kaur's love story did not have a happy ending, they depicted the importance of parenting. Despite their problems with each other they continue to stay in touch because of their son which is very thoughtful. All love story does not have a fairytale ending. Sometimes love needs space, care, and understanding. Whereas Shalin & Daljeet missed these things and it led to their painful separation and divorce.
However, from Dalljiet we should learn that it is never too late to stand up for yourself. There is no shame in leaving a husband who treats you badly and has no respect for you. After meeting Nikhil Dalljiet has proved that it's okay to not give up on love. Life give you many chances and you must allow the people who love you to be a part of your life.