Love is indeed a beautiful feeling. Having a partner by your side and being able to share your thoughts and feelings is amazing. In other words, lucky are those who get to cherish and fulfill their life with the ones their heart resides. However, we also encounter situations where things that seemed to be a fairytale had terrible endings. Shalin Bhanot and Daljeet Kaur's love story is somewhat the same. Let us know how!
Shalin Bhanot is an Indian model and actor. He has worked in several Bollywood movies and has portrayed the lead role in many serials. Furthermore, Shalin's popular releases are Pyare Mohan(2006), Do Hanso ka Joda(2010), and Suryaputra Karn(2015).
Daljeet Kaur is an Indian television actress. She is best known for her roles in Kulvaddhu as Niyati, Anjali in Iss Pyaar Ko Kya Naam Doon?, and Manjiri in Kaala Teeka. Moreover, Daljeet competed in and won Nach Baliye alongside Shaleen Bhanot. She appeared on the reality show Bigg Boss 13 in 2019.
Must-read love stories
How did Shalin Bhanot and Daljeet Kaur's love story begin?
Daljeet and Shalin first met each other on the sets of 'Kulvadhu.' Regular meetings in the workplace, and working together sparked a deep friendship between the two.
This friendship slowly grew deeper. Soon, Shalin Bhanot and Daljeet Kaur's love story started to look like a match made in heaven.
In a twinkling, the couple was head over heels for each other. However, they still took their time to know each other before making things official.
Shalin and Daljeet dated for a few years before getting married.
Shalin Bhanot and Daljeet Kaur's love story turned official in 2009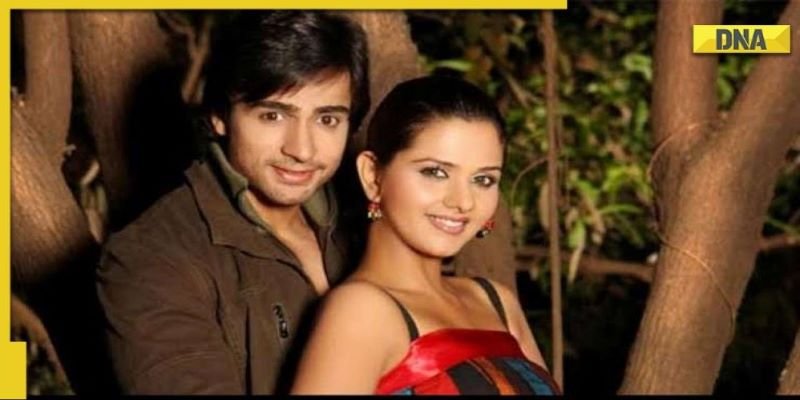 After dating for a long time, Shalin and Daljeet decided it was time to make things official. Daljeet said 'yes' to Daljeet's proposal. In 2009, Shalin and Daljeet officially tied the knots of eternity. Their family and friends witnessed this beautiful scene.
Shalin Bhanot & Daljeet Kaur's relationship ended due to domestic violence
Shalin Bhanot and Daljeet Kaur's love story was a complete fairytale in the first few years. However, the distance started increasing between them after around three years.
Daljeet, at that time, had given birth to her son. Moreover, reports suggest that the problems grew more and more soon after their child was born.
Problems were growing one upon another. Their relationship started to collapse, and to everyone's surprise, Daljeet blamed Shalin for domestic violence. This allegation brought her fans to shock.
Shalin Bhanot and Daljeet Kaur's signed divorce in 2015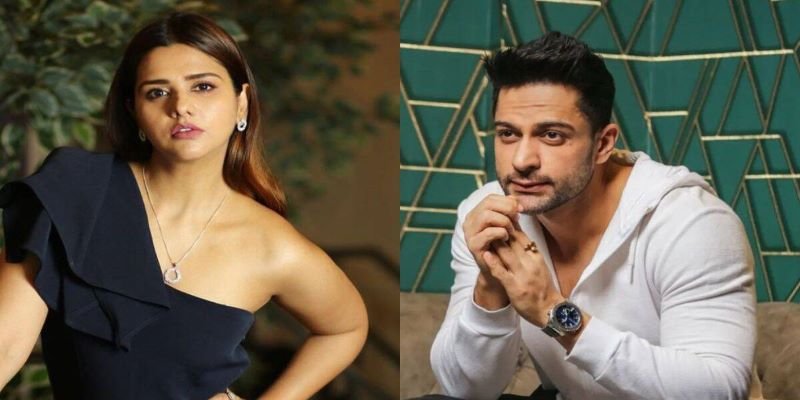 Unable to overcome the disputes, they finally decided to end the relationship. Shaleen and Daljeet signed the divorce papers in 2015.
Daljeet has been raising her son alone by herself. She also has been appearing in many TV shows. Daljit appeared in the 13th season of the reality program Bigg Boss. Despite this, they remain good friends for their son.
Daljeet has stated that they would always be friends with their son, which is why they are now seen together for the son.
Daljeet said that her husband was physically violent and it was her maid who saved her after Shalin repeatedly attacked her. Though Shaleen Bhanot mentioned Tina Datta in the previous episode.
The actor discussed his personal life with Tina Datta while speaking to her about his sentiments. He told Tina that his relationship with his ex-wife, Dalljiet, is like that of closest friends.
In an interview with The Times of India, Daljeet stated,
"He pushed me in my father's presence. My thigh was bruised for almost a month. But I forgave him, thinking it takes time for a marriage to work.
On another occasion, he twisted my arm in front of his parents. But I finally decided enough was enough when he came charging towards me while I had Shaarav in my arms.
It could have turned fatal for my 40-day-old premature child. That day, I left for my parent's home in Bangalore."
Shalin Bhanot calls Daljeet Kaur best friend after divorce
Shalin claims that he and his ex-wife are best friends. However, Daljeet seems to strongly disagree with this. Daljeet denied knowing him and requested Shalin to keep her out of the phony drama.
Daljeet also posted saying,
"No I am not your best friend shalin. Meeting once in a month or two months for the sake of my child does not qualify as friendship. I wish you luck with your love life but leave me out of your fictions and stories please. And u r calling it funny? really?Tina no hard feelings for u"
Must-read love stories
Conclusion
Although Shalin Bhanot and Daljeet Kaur's love story did not have a happy ending, they depicted the importance of parenting. Despite their problems with each other they continue to stay in touch because of their son which is very thoughtful. All love story does not have a fairytale ending. Sometimes love needs space, care, and understanding. Whereas Shalin & Daljeet missed these things.