Aamir Ali and Sanjeeda Sheikh both have the same work background. They first meet during the shooting of the series "Kya Dil Mein Hai". They worked together in that series. And eventually became friends. Read more about Aamir Ali And Sanjeeda Sheikh Love Story in this blog.
Aamir Ali is a very well-known television actor. He is also a model. And has done several commercial advertisements. Not Just advertisement. But he has a major hold in television shows as well. He had played lead roles in many television shows. And also did some minor roles in movies. He is born and bought up in Mumbai. And have an established career.
Sanjeeda is also a television actress. And is extremely talented. She had also done several television shows. And had played the leading roles. She also had several nominations. And won a Zee Gold Awards as well. She is still working. And have some big opportunities in front of her.
In all, the couple had a well-established career. And same work background. This might be the reason they fell in love. Scroll down to know in detail their love story, married life, kids, and even about their separation.
Must Read
Sanjeeda Sheikh and Aamir Ali first meet and beginning of love story.
Sanjeeda and Amir both have the same work background. So during their work life. They first meet during the shooting of the series "Kya Dil Mein Hai". They worked together in that series. And eventually became friends.
According to reports Aamir was attracted to Sanjeeda because of her beauty. And She also liked Aamir because of his sweetness. So then both eventually started spending more time together.
And then became best friends. And it did not take them much time to fall in love.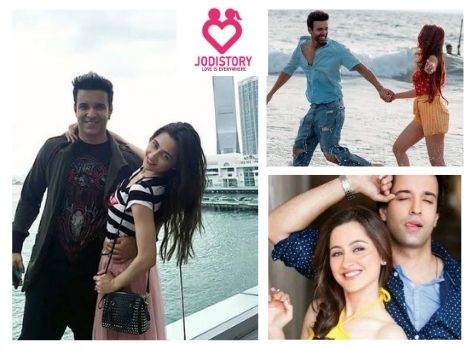 Things were going fine between them. And their fans loved to see them together. They were the most adorable couple at that time. They spent a great time together.
And had zero rumors about them. Aamir was once asked in an interview about his favorite gift from Sanjeeda. To this, his reply was that Sanjeeda keeps him happy and that is his favorite gift. So it seemed that they were too much in love.
Aamir Ali and Sanjeeda Sheikh's Nach Baliye journey
Aamir was a very private person. He did not usually use to share many details about his personal life. It was the same case with his relationship. He hasn't opened up much about his relationship.
But after signing for Nach Baliye, people got to know more about the couple. Also, for Aamir, it was the best platform to express his love. And show his love for Sanjeeda to the world.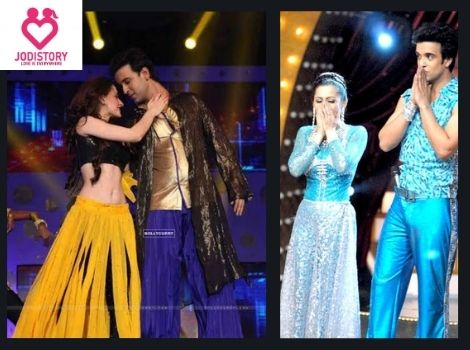 The couple had been loved by fans throughout their Nach Baliye journey. They won the hearts of millions of fans with their superb chemistry and killer dance moves. Not just they won the hearts of the fans.
But in the end, they even won the trophy. Yes, they won the competition. And were the winners of Nach Baliye 3. The couple had done great together. Their dating life was very smooth and beautiful. But how was their married life? Scroll down to know more.
Aamir Ali Proposed to Sanjeeda Sheikh for marriage
Aamir Ali And Sanjeeda Sheikh were dating for a long time. And then it was their parents. Their parents wanted them to get married to each other soon. Even Sanjeeda wanted to marry. But Aamir did not want to get married.
He avoided conversations about marriage. As this scared him. But slowly his fear vanished. It was the strength of their love that his fear was no more.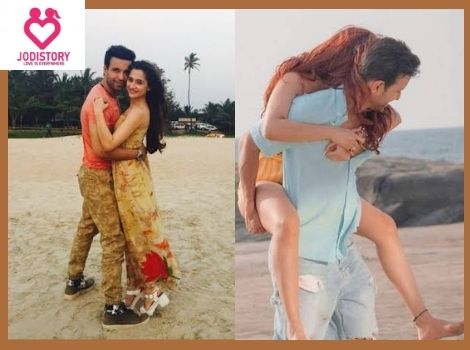 And he decided to propose Sanjeeda. It was a hectic day for Sanjeeda. As she was busy shooting. But after her shooting ended. She saw Amir waiting for her. And then he sat on his knees and proposed to her. Samjeeda was on cloud nine seeing this. And it was her best day. According to reports and interviews. This was how their proposal took place.
Sanjeeda Sheikh And Aamir Ali's Weeding.
The next step after the proposal was definitely their grand wedding. They tied the knots on 22nd march 2012. Many Bollywood celebs were invited to their marriage.
And they married according to traditional customs. Sanjeeda wore a green and silver suit and just rocked the wedding look. Where Aamir looks dashing in his black jacket. Let us take a look at their pictures.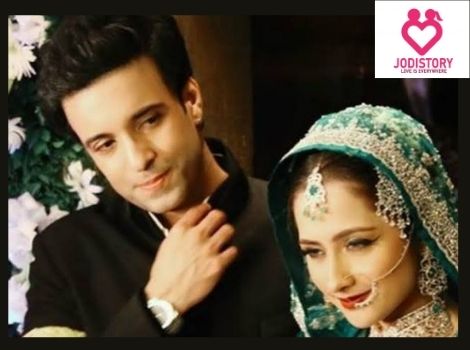 Just as their picture looks adorable. So was their married life initially. According to an interview. Samjeeda said that she would have married 2 years earlier. If she had known that married life would be so simple.
Their love just increased with marriage. They even said that they don't even feel like husband and wife. Rather they feel like boyfriend-girlfriend. Their life was smooth and beautiful even after marriage.
Aamir and Sanjeeda's Surrogate baby and their separation
Aamir and Sanjeeda had a great 7 years of married life and things were smooth. But in 2020 things got worse between them. The couple has not revealed the problem.
But it is supposed to be something serious. It is serious because due to this problem Sanjeeda left the home. Their happy and beautiful relationship is at stake now. In an interview, Aamir revealed that there is a problem in their paradise. The news of their separation is truly heartbreaking.
Not just because they have been the most adorable couple. But also because that recently the couple became parents of a baby girl Ayra.
Ayra is a surrogate child, and the couple was very happy to have her. But their separation news has just broken hearts. Let's take a look at their little angel.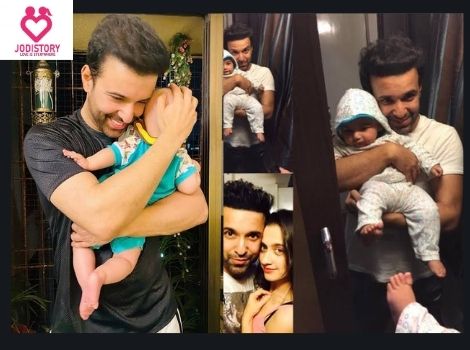 They could have been a perfect trio, but their separation just ruined things. Though they are separately taking care of the child and both are happy with her. Still, we hope things get fine between them. They haven't filled a divorce so there's still a chance of things getting better. So let's hope for the best to happen.
Must Read
Conclusion
Life is highly unpredictable. And this is exactly what happened in Aamir Ali And Sanjeeda Sheikh Love Story. Their love story was going super smooth and they were very happy together. But things can go wrong at any time. Also, we must take care of our relationships. Even it's old it must not be ignored and taken care of. For Sanjeeda and Aamir story, we just hope that things get better. And wherever the couple stays, they must be happy. In the end, happiness is what matters. So stay happy and take care of your loved ones. Comment below your views on their love story. And also let us know what you think might be the reason for their separation.