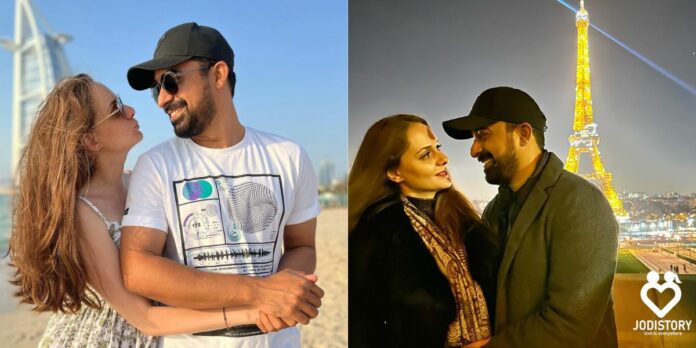 Are you also a fan of the famous MTV show Roadies? Do you have a crush on Rannvijay or a big fan of his work? Do you want to know about his love life? If yes, then you have come to the right place! Read Rannvijay Singha And Prianka Vohra's love story below!
When it comes to the Punjabis they are known to do everything on a big scale. They have huge weddings and they just love to eat! But what about when it comes to love? Rannvijay will show you that the Punjabis love with an even much bigger heart!
Time and again Rannvijay mentions his wife Prianka on all his shows which shows how much he is grateful to have a wife like her! Find out every detail about Rannvijay Singha & Prianka Vohra's love story!
Who is Rannvijay Singha?
Rannvijay Singha is an Indian Actor, Television Personality, and VJ. He is well known for his appearance on MTV Roadies. He won the first season of Roadies, then became the gang leader of the show and now hosts the same show.
Rannvijay was born in Jalandhar, Punjab, India. His father Iqbal Singh Singha is a retired Lt. General of the Indian Army. although his father is retired but is currently posted in Syria as the UN Force Commander, his mother is a poet in her own right.
His family is serving in the Indian military for six generations now. He has hosted other shows like MTV Stuntmania, MTV Splitsvilla, etc. Rannvijay's Bollywood debut movie was Toss: A Flip Of Destiny in 2009.
This young talented man also did many other movies at the beginning of his career. Some of the most famous movies are:- Sharafat Gayi Tel Lene, London Dreams, 3 am, Ishq Garaari, and Dharti.
MUST-READ LOVE STORIES:
Who is Prianka Vohra?
Priyanka Vohra is indeed a beautiful lady. Her looks and appearance would confuse you to guess if she is a foreigner or Indian. She is a humble and calm person in real life. She is a London Based girl. Priyanka Vohra's lifestyle is a sophisticated one.
She is also known for her good and close friendship with Kareena Kapoor Khan. Priyanka also hares a very good bond with her grandmother. She is a very calm and humble person with a good heart.
Rannvijay Singha And Prianka Vohra first met at a party in 2010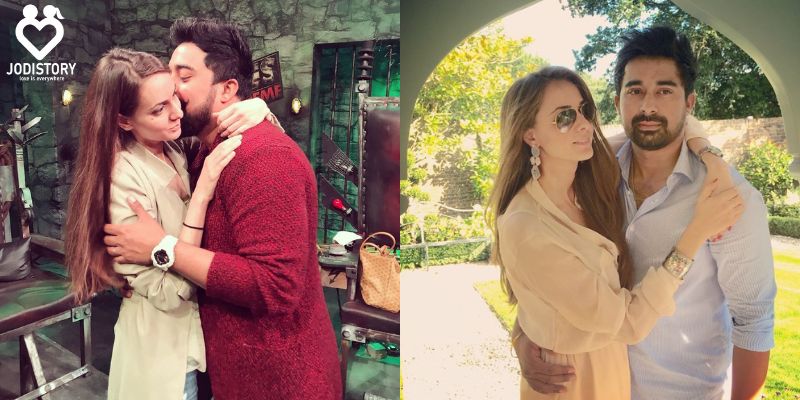 Rannvijay Singha And Prianka Vohra's love story was about to begin in 2010 when both of them saw each other at a common friend's party. Recalling the day when they met for the first time. Rannvijay stated in an interview, "It was a chance meeting. She's from London. Her relatives are in India, she had come to visit her cousins. They happened to come for an after-party at my friend's place and we just clicked instantly. No one played cupid."
The moment they saw each other they felt an instant connection. The next day again they happened to meet each other at a party as they had some common friends. Priyanka doesn't drink and Rannvijay wasn't drinking that night so both of them were only sober that evening.
That's how they both began talking. In an interview, Prianka Vohra stated that she found Rannvijay to be a funny guy, it was Rannvijay's wit and dance moves that impressed her the most. After this short period of meeting each other, Prianka went back to London. Both of them got busy with their lives.
Rannvijay Singha & Priyanka Vohra's second meeting in 2011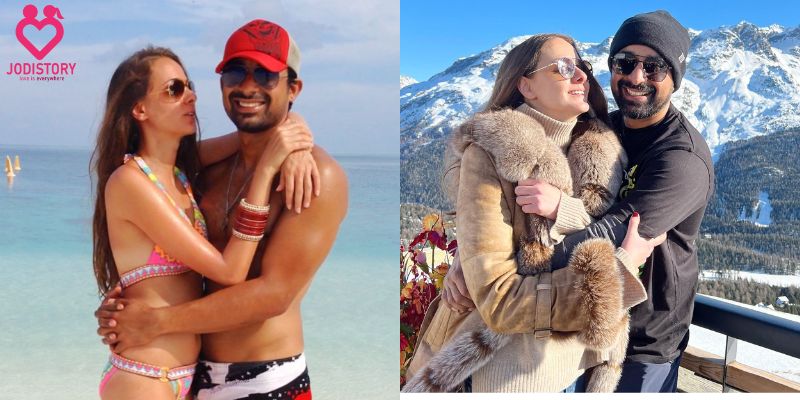 Rannvijay and Priyanka met each other again in a five-star hotel in Mumbai in 2011. Funnily enough, people were coming to Rannvijay for getting pictures clicked with him and to get his signatures. That was the time when Rannvijay won Roadies Season 1. and was about to host the next seasons of MTV Roadies.
Prianka belongs to London. She had no idea who he was. Moreover, Prianka thought that people might be mistaking Rannvijay for a south Indian actor. She said after seeing her humble behavior, no one can guess he was a celebrity. After this meeting, they kept on meeting each other often.
The same year, they realized their love for each other. Soon, they made their relationship official. The couple also sought approval from their parents. On this, Rannvijay said, "Approval didn't take long because we both come from a Punjabi background".
Rannvijay Singh & Priyanka Vohra's marriage in 2014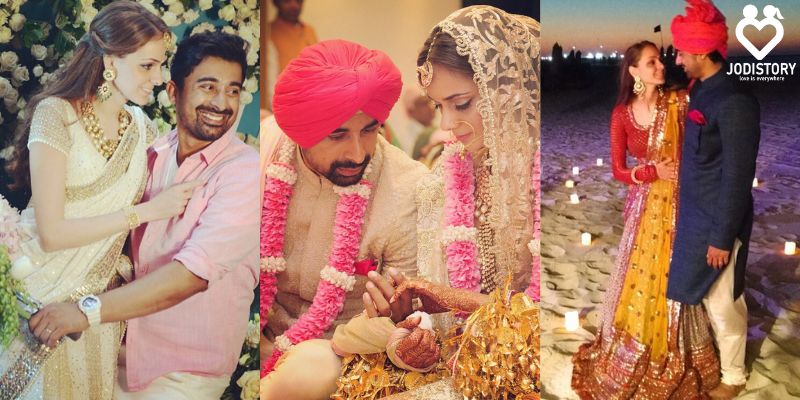 After dating for three long years the couple decided to make it forever. In 2014, the couple planned to marry each other. Both of them were very excited about the same.
Rannvijay Singha And Prianka Vohra's love story was about to turn into a forever promise. The love birds wanted to have a big fat Punjabi wedding. They wanted to make it a round-the-world affair.
Prianka and Rannvijay's Roka ceremony took place in Dubai. Their Anand Karaj and the wedding reception was held on April 14, 2014, in Mombasa, Kenya. After their wedding, both of them flew to London for spending some quality time with Priyanka's family. After a few times, They returned to India.
As they had all ceremonies of their wedding outside the country. Rannvijay's friends from the industry weren't able to attend it. They also had their second wedding reception in Delhi. Raghu Ram, Nikhil Chinapa, Sugandha Garg, Nikhil Chinapa, and many other faces of MTV attended it.
Rannvijay Singha & Priyanka Vohra's children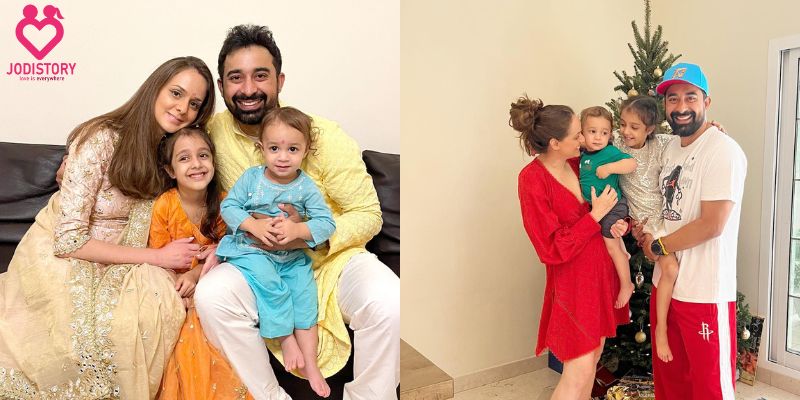 In January 2017, the love birds became parents of an adorable baby girl. Prianka gave birth to her baby in London. Rannvijay and Prianka said, "She is our world". Hence, named her "Kainaat". This cute baby girl is already winning the hearts of many on various social networking sites. Currently, both are enjoying parenthood.
In 2021, after being married for six-year, Rannvijay and Priyanka welcomed a baby boy. Rannvijay very sweetly welcomed their baby boy and named him Jahaanvir Singh Singha. Now their family is not a family of two or three but four amazing humans!
How did Ranvijay and Priyanka meet?
Rannvijay and Prianka met each other at an after-party of Rannvijay's friend.
Who is the wife of Rannvijay Singha?
Prianka Vohra is the wife of Rannvijay Singha's wife.
Who is Priyanka Singha?
Prianka Singha is the wife of Rannvijay Singha.
What does Priyanka Vohra do?
Currently, Prianka Vohra is a housewife and takes care of her kids.
MUST-READ LOVE STORIES:
Thoughts on Rannvijay Singha & Prianka Vohra's love story
People who find true love are the luckiest ones in the entire world. They love each other to the moon and back. Rannvijay Singha & Prianka Vohra's love story set perfect couple goals. Together they are making life worth living. 
This basic Punjabi boy takes care of his beautiful firangi-like wife better than anybody else like every other husband should! Moreover, he never fails to appreciate her and show his love to her in front of the entire world.
One can truly learn how to love and be in a relationship from the two of them. To date, they shower each other with their best wishes and support each other continuously.