Divya Agarwal and Varun Sood Love Story make us all believe that couples are pre-destined. Divya Aggarwal is an Indian actress, Model, and Chereogrophar. This gorgeous young woman belongs to a Hindu family. She was born and brought up in Navi Mumbai. She started her career as dance Chereogrophar and worked in Terence Luis Academy. Then, she participated in an "Indian beauty pageant" contestant from Navi, Mumbai, and grabbed the title "MISS NAVI MUMBAI 2015". Divya also participated in "MTV Splitsvilla 10" and emerged as a runner up of the show.
Due to Splitsvilla, she became a popular reality sensation. Divya then participated in "MTV Ace Of Space Season1".Her Ace Of Space Journey showed all sides of her. From seeing her emotional side to witnessing her as the most entertaining person.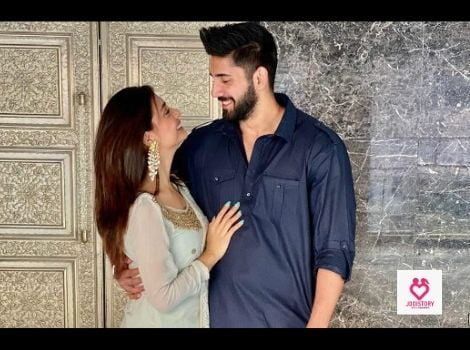 Her Ace Of Space Journey showed all aspects of her personality and the audience loved her personality. Divya ended up being the winner of the show. She has also done two music albums:- Bob Marley and Naam Ada Likhna.
Pain Was The Reason Behind Beginning Of Divya Agarwal And Varun Sood Love Story
Varun Sood is an Indian VJ and Actor. Varun was born on 1 April 1995 in Kolkata, West Bengal. This handsome young gentleman was brought up in Delhi. He is the son of an army officer. Mr. Sood was supposed to be in the Indian Army.
Like his father and grandfather, both served the Indian Army but after participating in MTV Roadies X2, he decided to build his career in the glamour world.
He is well known for participating in MTV's two most popular shows Splitsvilla and Roadies. Varun made his first VJ debut by hosting NBA Slam with Rannvijay Singha and his acting debut with MTV Big F. He also participated in "MTV Ace Of Space 1" and was the second runner of the show. He likes doing freehand exercises and is athletic.
Both of them got together as both could understand each other's pain.

How Divya Agarwal And Varun Sood Met? Divya Agarwal And Varun Sood Love Story Shows That There is Love In Friendship

It was back in 2018 when Varun had his heartbreak. He was ditched by his girlfriend and was completely broken. He was damaged, the pain lingered around his soul as if it's a home of misery. There were nights when he curled up on a ball and there was absolutely no one.
But as we say "couples are made by God" coincidentally Divya Aggarwal also got ditched by his boyfriend. She was going through a heartbreak at that same time. It seems like destiny smiled on both of them as his ex-girlfriend and her ex-boyfriend fell for each other.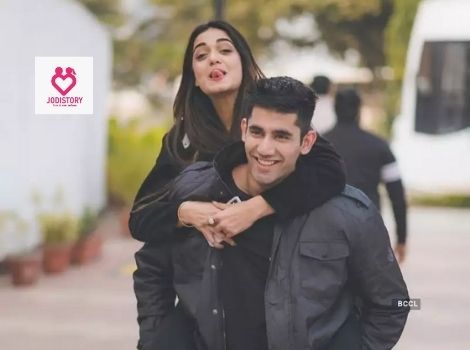 Both of them got cheated, both were heartbroken and met each other for the first time to discuss their exes.
Both had an exact common past which made them understand each other's pain due to which both could feel emotionally connected with each other. They kept on meeting regularly.
And became each other's support in this tragic time of their lives. Slowly these two friends became best friends. Divya Agarwal And Varun Sood Love Story begin.

Divya Agarwal and Varun Sood Growing Closeness:-

In October 2018 both of them participated in a reality show, known as MTV Ace Of Space. Both of them entered the show by holding each other's hands. And promised that they'll never leave hands in the entire journey of the show.
Divya's reaction when Varun gave anyone else priority clearly conveyed to the audience that it is more than friendship. Although she never committed the same.
But, Varun wasn't able to control his feelings for a longer time. Varun confessed publically that he is in love with his best friend. He also stated that he was in love with her for a long time. He didn't confess his feelings as he was feared heartbreak.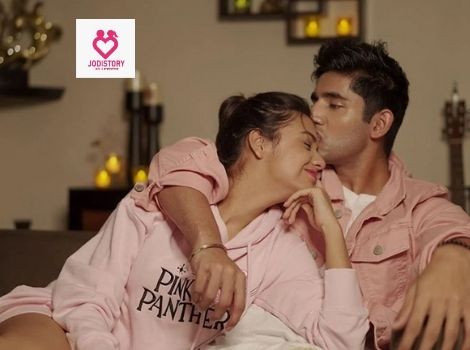 Due to her heartbreak fear, Divya said, "If you doing this for publicity stunt or impact or anything my dad will file a case against you and make sure that you are behind bars, cannot date anybody or marry anybody, Mr. Varun Sood."
But who knew! Divya would also commit the same soon. She also said the reason behind not confessing her love was also the same, fear of heartbreak. Divya couldn't resist herself from saying yes and both officially came in a relationship.
While Divya won the show, Varun emerged as the second runner up. After the show, they did almost everything professionally together from MTV Roadies to their music album " Naam Ada Likhna" which became an immense hit. Divya Agarwal And Varun Sood Love Story became India's favorite love story.
Life After The Show:-
By going with each other on shoots to traveling the world together. This couple stayed by each other's side day in and day night. Talking about their relationship Divya Agarwal Said" Our story is just like Naina and Bunny's story from Yeh Jawani Hai Deewani.
I am the simple, desi girl with big dreams, who enjoys happiness in little things. While Varun is like the typical, "Main udna chahta hoon, daudna chahta hoon, girna bhi chahta hoon…bas rukna nahi chahta."
When Varun was asked how does it feel to be in love with your best friend? Varun answered " It so special. She knows everything about me, and extremely well. So I don't need to tell her things. Divya understands me and puts me in a comfort zone. We don't have to fake anything".

The Live-In Relationship of Divya & Varun Sood

Back in 2019, The couple started living together. Divya's family founds Varun perfect for their daughter and Varun's family see Divya as a perfect daughter in law one could desire for. So both of their families also gave permission for the same.
For one year, the couple is happily living in live-in a relationship. From celebrating Diwali together to being quarantined together this couple do everything by being at each other's side. Recently, the couple completed one year of being in live-in a relationship on which Divya commented.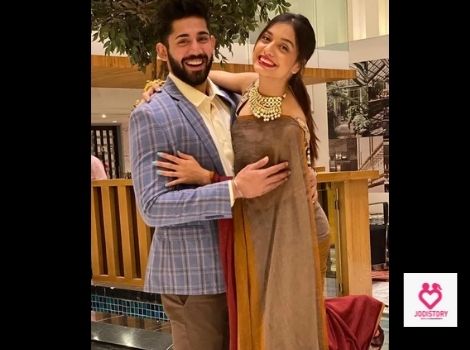 She wrote, "One year down to our live-in…I remember the time we decided to move in together and it was indeed the best decision of my life… we have a small and warm house full of love and positivity… thank you Waheguru. #satnaamwaheguru".

Current Status of Divya & Varun Sood

Divya and Varun's bond has grown stronger with time and give love goals to many. The love birds keep on posting romantic pictures with each other and have often seen bantering each other on their social media handles. The couple more than happy with each other and often calls each other's parents as "Mom" and "Dad".