Just the moment we thought 2020 could not get worse, another disheartening news came along. Chadwick Boseman the "Black Panther" just passed away today only at the age of 43. The internet world, his fans are in a great shock and grieve hearing this news. Chadwick Boseman was fighting with colon cancer for over 4 years. And today the fight of the Avenger superhero came to an end. His family shared this news with everyone and thanked the fans for their immense love and support. Let's take a look back at Chadwick Boseman's amazing journey with Avengers and his love story.
Must read love stories
Chadwick Boseman's Career – Becoming the superhero
Chadwick started his career in 2003, with a television show "Third Watch". His first movie was in 2008, The Express: The Ernie Davis Story. Later he acted in different movies but Avengers changed his life.
His first Avengers movie was in 2016, "Captain America: Civil war". He played the role of Black Panther who is a king of Wakanda in Africa. After this movie, he was starred in the "Black Panther" movie which was totally focused on him.
Marvel Studios' Avengers movies gave the recognition to Chadwick Boseman. Everyone loved his character in the movie. He was part of the movies "Avengers: Infinity War" and "Avengers: Endgame".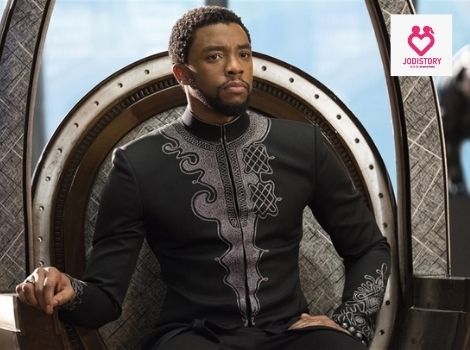 Chadwick Boseman's love story with Taylor Simone
Taylor Simone is a singer who graduated from California State Polytechnic University Pomona. Chadwick Boseman And Taylor Simone were spotted for the first time in 2015. Paparazzi spotted the couple first time at the Los Angeles International Airport. And then again Chadwick and Taylor were walking hand-in-hand in June 2017 outside the 'Jimmy Kimmel Live!' studio.
They appeared together for an after-party of "Black Panther". But at the 50th NAACP Image Awards in Los Angeles, Boseman made a move and confessed his love to Taylor. Before going to take the award he kissed Taylor. And also while receiving the award Chadwick thanked Taylor and said I Love You to her in front of everybody.
Many reports say that Taylor and Chadwick got hitched in 2020. Then the media noticed Taylor's big fat engagement ring. It proved their engagement to be true.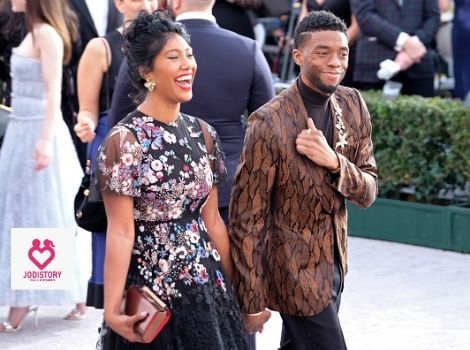 Chadwick Boseman traced with colon cancer – a sad end to his love story
Everything was going well until the colon cancer infected Chadwick Boseman in 2016. And, his cancer was at the third stage. Chadwick and Taylor's wedding date is unknown to the world.
But Chadwick's cancer definitely drew a curtain on their beautiful love story. Many reports say that Chadwick married Taylor before his death. The couple had a beautiful love journey. But the end did not come as expected.
Must read love stories
Farewell to Chadwick Boseman
Chadwick Boseman left this world fighting hard with cancer. Even after knowing his cancer, he continued to work. His family gave a statement where they said, Chadwick died at his home with his family and wife by his side. It is disheartening for us that such a talented person left the world too soon. But it is more painful for his wife Taylor to bid his husband this unwilling farewell.
We wish strength and peace for Chadwick Boseman's wife Taylor Simone. Chadwick Boseman's love story definitely did not have the ending we all want. But it was definitely made in heaven.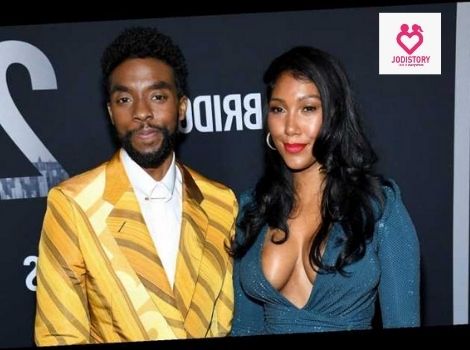 Lastly, I'll say Chadwick Boseman had a beautiful dialogue in his movie "Black Panther" – "In my culture death is not the end." So, let's pray that Chadwick Boseman may rest in peace wherever he is.