Daniel Bryan and Brie Bella are the power couple of WWE. They have been the best tag-team partners of WWE for quite a long time. From their famous yes-yes-yes chanting to the yes lock, they have been the favorite team of the WWE fans. And it is really interesting that from being colleagues they both have become a couple. From reel to a real-life couple, their story is interesting.
Do you want to know how did all of these happen? Want to know how WWE played a part in match-maker? I have answers to all your questions. Come and read Daniel Bryan and Brie Bella's love story – from reel life to real-life couple and how did they get together.
For those who do not know Brie Bella is and well-known wrestler of the women's division. She also has a twin sister named Nikki Bella. They both are known as Bella twins. On the 29th August, 2008 Brie Bella made her in-ring debut on SmackDow.
On her first match, Brie Bella defeated Victoria. Later on, Nichole was introduced as Nikki Bella. The Bella Twins had their first match as a team on November 21 on SmackDown. Brie Bella is also a one-time Divas champion.
Daniel Bryan is also and well-known rest from the men's division of WWE. He had his first debut match in 2002. The beginning of his career was not a glorious one. But later on, he proved himself.
And also won The United States championship and World Heavyweight Championship. He is mostly famous for his yes movement and his fans just love this.
Daniel Bryan also won the WWE championship and the World Heavyweight Championship together. Later on, he also won the Intercontinental championship.
Must read love stories
How did Daniel Bryan and Brie Bella meet? An interesting love story
As we know that WWE has a storyline for many events to make things interesting for the audience. Daniel and Brie also were introduced to each other by a WWE storyline. In the storyline, Brie Bella and Nikki Bella were fighting over Daniel's affection and attention.
But Daniel Bryan dumps them both. In an interview, Daniel told PW mania that he and Brie started dating each other a short time before the storyline ended.
Some other reports also say that Daniel first saw Brie in her match and when she came back to backstage he congratulated her for her victory. He asked her for a dinner together. Brie agreed to go out with Daniel and actually went out for dinner. But after the storyline of the WWE, they actually got together.
But a fact will shock you. Do you want to know what happened after Daniel won his Championship? Very interestingly after Daniel won the championship, Brie and Nikki were there to congratulate him.
But it is really shocking to know that Nikki Bella who is Brie Bella's sister kissed Daniel Bryan first. Do you think this is weird? Don't be so judgemental already. Because this too was a part of the storyline. And after the storyline ended Daniel only focused on Brie.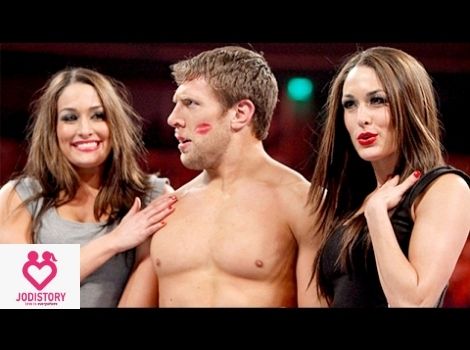 Brie Bella and Daniel Bryan's relationship phase
Brie Bella and Daniel Bryan were also featured in a reality show called Total Divas. They both dated each other for quite a few years. But before Daniel, Brie had a relationship with musician Richie Kotzen.
Daniel and Brie started dating in 2010 after Brie broke her previous relationship. The show Total Divas shared moments from their dating phase.
In their dating phase, Brie Bella adopted a hippie lifestyle which Daniel leads. Many fans actually know Daniel is a vegan and he is very conscious about nature. But it was really nice to see that Brie also made changes in her life for Daniel.
As time passed by the couple got really serious about their relationship. Daniel Bryan and Brie Bella's love story turned from reel life to real-life couple.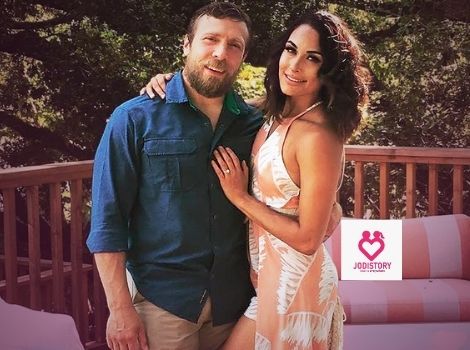 How Daniel Bryan proposed Brie Bella to be his wife?
The couple were having a beautiful relationship. But on September 25 2013 Brie saw a totally different and soft side of Daniel. They both went on a trek and Daniel proposed Brie with a vintage 1.5 diamond ring bending on his knee.
Brie Bella shared with E! News that she had never seen Daniel so nervous. Daniel Bryan was getting emotional and nervous saying how much Brie means to him and how much he loves Brie.

She also added that Daniel promised that he will love her forever like the ocean goes on. It definitely was a beautiful moment for Brie. And she could not say anything but yes yes yes.
Brie's confidence grew more when she saw that Daniel had flown her and Daniel's family to celebrate an engagement dinner.
It definitely was the best thing she could ever imagine. And she also added that this was the kind of romance she always wanted in her life. And it's really surprising that Daniel had said I love you to Brie for the first time of their 3 years of dating.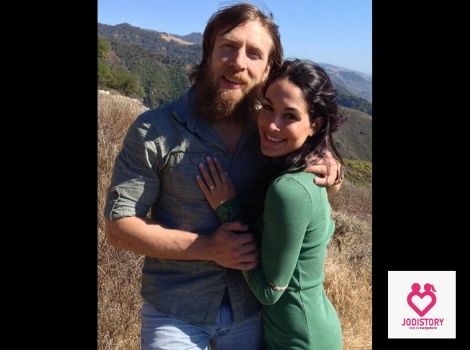 Daniel Bryan makes Brie Bella his wife – a fairytale marriage
After a short time span of their engagement, Brie Bella and Daniel Bryan got married on 11th April 2014. It was just after 5 days when Daniel won the World Heavyweight Championship on Wrestlemania 30.
Asking about marriage, Brie told that as their dating got serious she knew that marriage is the next step.
The whole marriage took place on the show Total Divas as the final episode. Brie Bella and Daniel Bryan decided to marry each other's flaws.
In her wedding vow, Brie Bella mentioned that Daniel's humbleness and soft soul had made her a better person in life. They both are head over heels for each other. According to Brie the secret of their happy marriage is that they talk everything to each other and they are each other's best friend.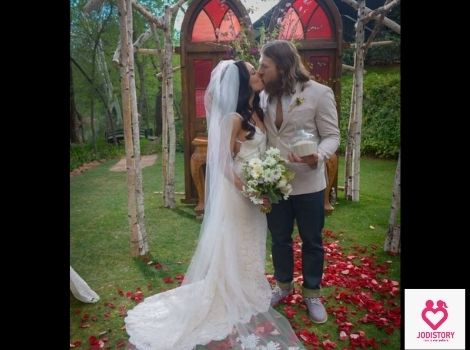 Daniel Bryan and Brie Bella's married life – not a smooth one
Though this couple has a beautiful marriage, things were not always really smooth. They had to face a lot of difficult times during their marriage phase. In 2016 Daniel faced a really tough time fighting with his depression.
It was totally connected with his decision to retire from WWE. In a video by The Bella Twins, Daniel Bryan expressed that it was really tough fighting with depression. But he did not give up and tried for the loved ones he has.
But during all this depression phase, Brie always stood by Daniel. She helped and supported him throughout. Brie always understood his situation. Even Daniel told her that he will not be able to attend Brie's last match at Wrestlemania. And still, Brie supported him in his decision.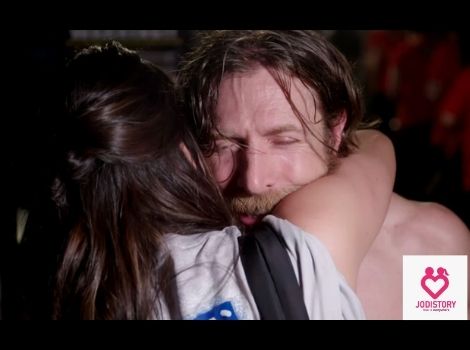 Similarly, Brie also faced tough times trying to conceive. It was a really frustrating time for Brie. In an episode of Total Divas, she expressed how her period was sometimes four days late, five days late, or two weeks late.
But it was not happening and she was unable to get pregnant. But Daniel supported her during her disappointment.
And it was really nice that later in that year they got the result of their struggle and it was positive. Brie was really happy with the news of her pregnancy. She shared to E! News that she could not wait to be a mom and also to see Daniel as a very good father.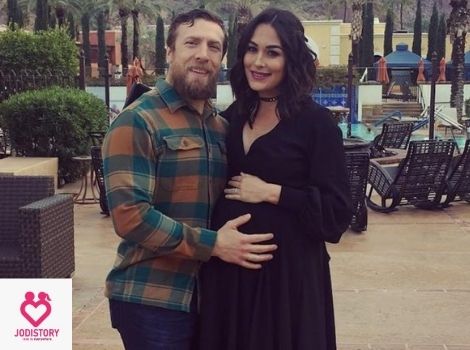 WWE Daniel Bryan and Brie Bella's lovely children
The couple had their first baby girl in May 2017. According to Bryan, his love grew more towards Brie when she was giving birth to Birdie(their baby girl).
Brie had 22 hours long labor and Daniel just glued to her the entire time. They have been together for 7 long years. But somehow they both agree that Birdie cemented their foundation of marriage more strongly.
The couple were happy with Birdie but kept trying for a second child. This time was the same too. In an interview, Brie opened up and said that she lost all hopes of having a second baby.
She also said that she accepted it as God's indication that they should only focus on Birdie. But again a miracle happened and Brie got pregnant.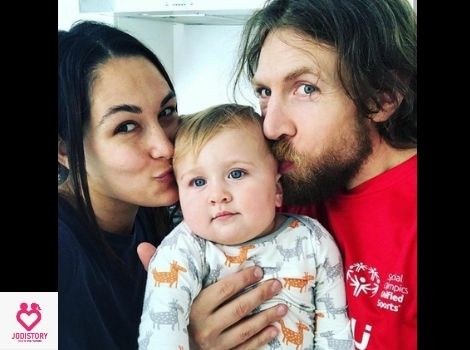 It is really interesting that Brie and her twin Nikki got pregnant almost the same time. Brie and Nikki were 16 minutes apart and this is crazy that Brie had the pregnancy just a week and a half before. The happy news is Brie gave birth to a baby boy 0n August 1, 2020.
Must read love stories
Brie Bella and Daniel Bryan are happy in parenting life
Currently, Brie and Daniel have two beautiful children. Birdie their 3-year-old daughter is too cute to look at. And now they have a sweet little boy. It is so overwhelming to see Daniel Bryan and Brie Bella's love story grow in such beautiful parenthood.
The couple went through a lot of ups and downs but every time they emerged as a power couple. The couple has grown into beautiful parents who feel blessed to have these two awesome kids.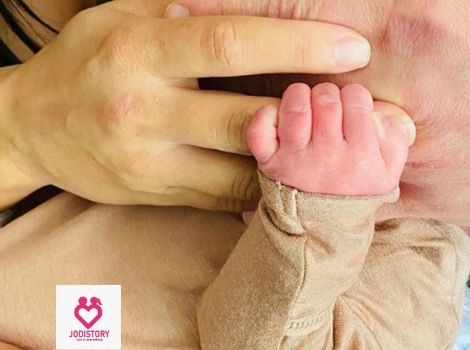 So, did you enjoyed Daniel Bryan and Brie Bella's love story – from reel life to a real-life couple? It started as a story but became this mesmerizing marriage over 10 years.
They truly are giving us a couple of goals. Their marriage evolved beautifully. Though they had their rough times, they never stopped supporting each other in every situation.
And we wish the couple life with fewer hurdles and full of happiness with the children.