Prince William & Kate Middleton Love Story is an inspiration for us. We know the couple for their TRUE LOVE JOURNEY. It was Prince William who after the break-up reunited with Kate again.
From college to lifelong royal journey. Their love story started like those shown in fairytales. The girl dreams of a Prince charming and suddenly she meets him! The same happened with our Princess Catherine Middleton which she never could think of!
Today, we will take a peek into their life, their beautiful and real love story.
Who are Prince William and Kate Middleton?
Prince William was born on 21st June 1982. He is the elder son of King Charles III and Princess Diana, She is the Princess of Wales! Prince William was born in London and completed his degree at St. Andrews where he met his future spouse!
He owns a master's degree in Geography. Later on, he became Prince of Wales after getting prior training at the Royal Military Academy.
Catherine Middleton was born on 9th January 1982 in Reading. Kate grew up in Bucklebery, Berkshire. She also got educated at St. Andrew's school and later at St. Andrews University where she met Prince William.
She has done her majors in History and now she is the Princess of Wales.
MUST-READ LOVE STORIES
How Kate Middleton and Prince William got to know each other for the first time.
Once upon a time, in a little village in England, there lived a girl called Catherine. She used to dream of Prince Charming, like the other girls in school. A man in a red suit approached her every night in her dreams. He was tall and stately in appearance and mounted on a horse.
There was a golden batch stapled to the lapels of his suit. She stood smiling in a white Cinderella gown with a ridiculously long train. They drove away on a carriage, while the World stood as one, applauding them.
Little Catherine could never get this beautiful and seemingly unrealistic dream out of her head, even as a teenager. Her friends and family made fun of her; she felt embarrassed until one day, it became a reality.
Every girl reading this was definitely transported back to their school days. When these discussions were a part of the lunch break. But, for Catherine, the dream came to life.
We now know her as Kate Middleton or 'Her Royal Highness the Duchess of Cambridge Princess Kate'. And her prince is, as we are aware of, the very handsome and generous, 'His Royal Highness the Duke of Cambridge Prince William Arthur Phillip Louis Mountbatten-Windsor.
Prince William and Kate Middleton met each other in 2001 as teenagers
The Prince flouted many of the nuances of a typical Royal upbringing under the guidance of his ethereal and rebellious mother.
He later took admission to the University of St.Andrew's. As a resident of St. Salvator's Hall, he met his future wife.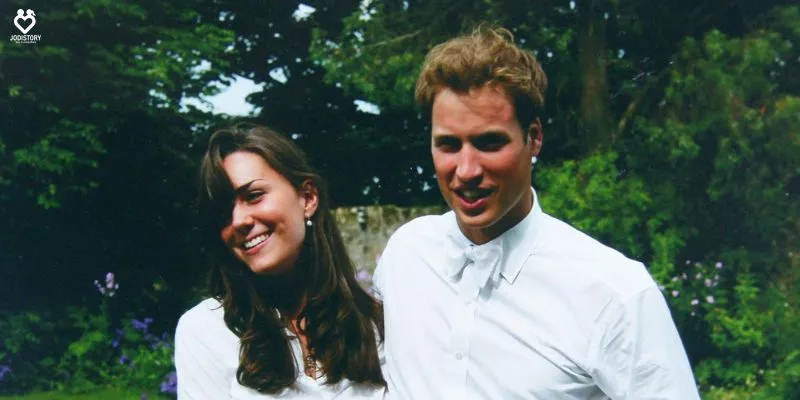 Like every other male on Earth, he was attracted to Kate on seeing her in a lace dress at a charity fashion event. It was LOVE AT FIRST SIGHT for Prince William.
Generally, people think that Teenage love is just a matter of attraction. But, for Prince William, it was far more than that!
In 2002 Teen love turned into infatuation and then love, and both of them started dating each other!
During the next year, 2002, the two started sharing a flat along with two other friends. It was the time when William & Kate were infatuated with each other. They fell in love with each other and started dating in 2003.
Both of them were sharing a flat with other friends, but it was a very memorable moment for both of them. As they got too close and knew each other very well during that phase!
By 2004 William & Kate Middleton's love was in the air
The notorious paparazzi would never leave them alone. When William & Kate were spending their personal time skiing. Some paparazzi captured Kate & William's fun moment. And published that picture in the newspaper.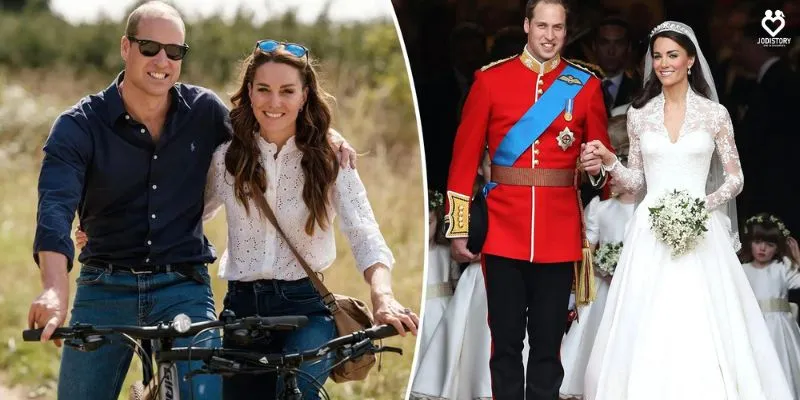 It went to the extent of Kate filing a complaint of 'harassment in public' against them the very year they started dating.
Kate Middleton and Prince William graduated from the same school in 2005
2005 was a memorable year for Kate & William. Because they graduated together from the University of St.Andrews in 2005. They got a degree in the same year.
After that Prince William turned to his military career. Whereas Kate shifted to Jigsaw for a job.
Both of them had to be in a long-distance relationship for a phase of time
When both the couple after finishing college life. They started their own career. And then the long-distance relationships begin. Prince William moved to Sandhurst. But the love birds managed to spend time together when they were in London.
Although maintaining their bond and relationship with distance was hard for them. But, they managed it all very smoothly with all love and understanding between them!
In the year 2006 finally, they made a public appearance together
Finally, to the awe of the public, in December 2006, Kate Middleton attended Prince William's Passing Out Parade at the Royal Military Academy, thus making their relationship official.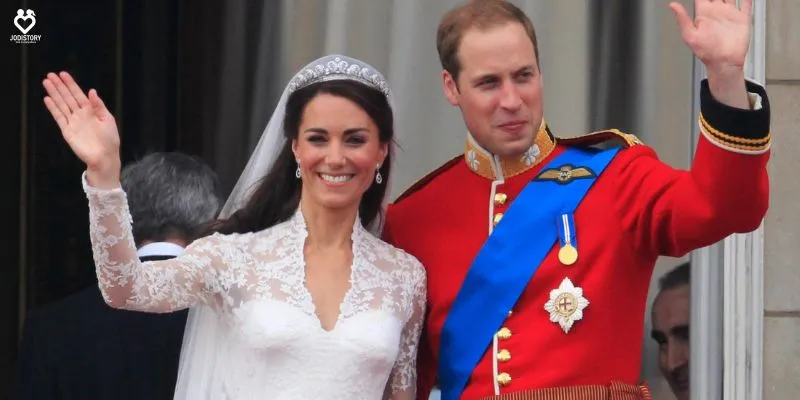 Till now they used to avoid paparazzi and they were captured by any means. But, finally, both of them decided to let the world know how madly they are in love with each other.
In 2007 Kate Middleton and Prince William decided to end their relationship due to media attention!
Because of extreme media attention to their relationship. The wonder couple Kate & Middleton decided to end their relationship in 2007.
This heart-breaking event took place while they were on holiday in the Swiss resort of Zermatt. But the worst time did stay for so long. Kate & William started missing each other very badly. Soon they decided to reunite and never be apart in life.
The lovebirds couldn't live apart for long and reunited in 2008
The couple, however, 'rekindled' their fairy-tale romance eventually. Kate's parents, Michael, and Carole Middleton stated in an interview that Prince William returned to his college sweetheart not only because he missed her.
The prince also seemed to miss Kate's family and the peaceful life they led. He longed for a life like hers, in the village of Chapel Row in Berkshire – free from the glare of cameras, the thrusting of microphones near his mouth, the restless paparazzi, and the innumerable restrictions of the Royal family.
They met again and spent time together. Kate and William restart life again from where it all began the ski slopes.
In 2010 Prince William got engaged to Kate Middleton and did an emotional proposal
After restarting their relationship, Kate Middleton was seen attending several public events on behalf of her betrothed. In October 2010, the couple took the first step to a lifelong commitment by getting engaged.
This happened while they were on a 10-day long trip to Kenya in Africa. The official announcement from the Royal Palace came on 16th November 2010.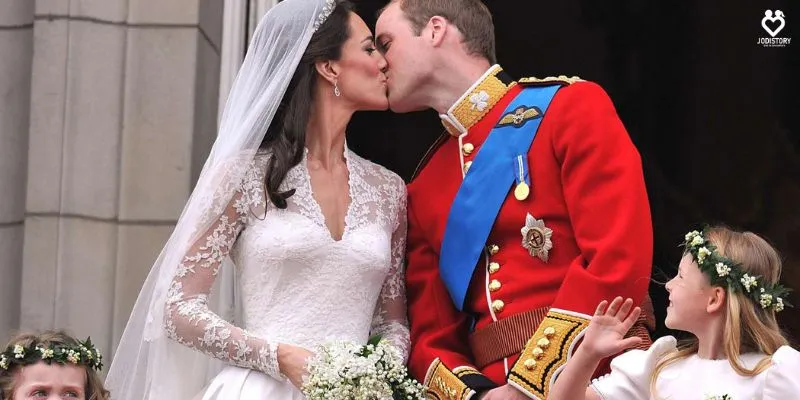 To make this ceremony all the more sentimental, the prince gifted his late mother's blue sapphire engagement ring to his fiance.
In 2011 the Royal wedding of Prince William and Kate Middleton happened on St. Catherines's Day
The Royal Wedding took place the following year on St. Catherine's Day (29th April 2011) at Westminster Abbey, following proper tradition.
About 300 million spectators attended the ceremony, either in person or on television. The Prince is known to always make an extra effort to be loyal to his wife.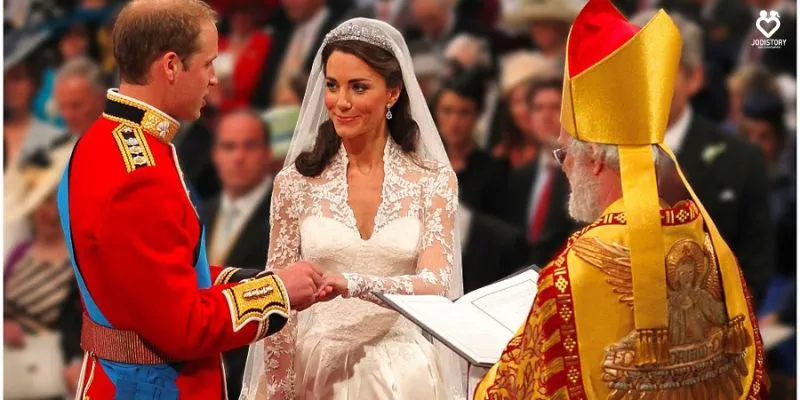 He tries to ensure that his marriage overcomes all the inevitable hurdles and remains strong and intact, unlike that of his parents.
From royal gown to an unforgettable kiss on the balcony. The royal marriage was noted down in history.
Now Kate Middleton become Duchess of Cambridge & Willam became Duke
Now the newly married couple came into the Royal role. Kate Middleton became the Duchess of Cambridge. And Prince William turned to Duke. From the red carpet to the official event they gave perfect couple appearance.
Both Kate and William are the real epitome of Royalty and dynasty! They completed their graduation together and are now the Duchess and Duke as a powerful couple!
In 2012 Prince William and Kate Middleton welcomed their first Royal child George
In the year 2012, the Royal couple announced their first pregnancy. The Princess was hospitalized for several months during this tenure.
She reportedly was suffering from a serious complication called hyperemesis gravidarum. Despite this blow, on 3rd December 2012, Prince George was born.
Another royal guest Princess Charlotte was born in 2015
Approx two years later Kate Middleton gave birth to junior Princess Charlotte. She named her Charlotte Elizabeth Diana. She was named on behalf of Great grandmother Queen Elizabeth & Grand Mother Princess Diana.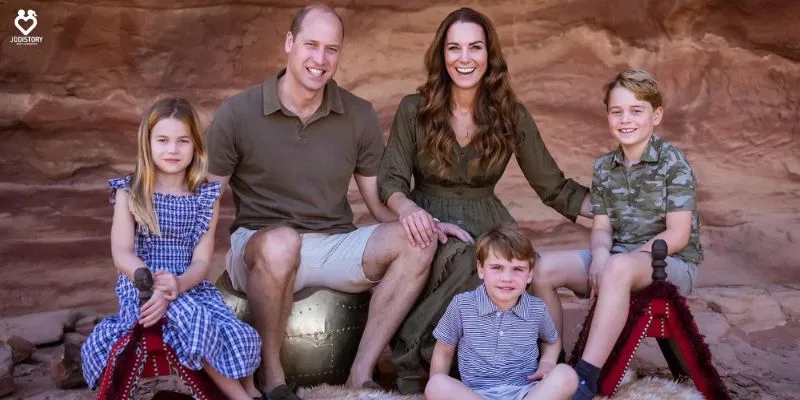 In 2018 both of them became the parents of their third child Prince Louis
Now Kate Middleton & Prince William has become the father of 3 children. The third Prince is Louis. He will overtake his sister Charlotte to a throne.
Do not you think Prince William & Kate Middleton's relationship love story is so mesmerizing?
A royal couple's social & charitable life
Apart from their thriving private life, they became popular among the people due to their numerous charitable endeavours. Following his mother's legacy, the Prince along with his wife and younger brother.
Prince Harry advocates the necessity of Arts, Cancer awareness, and the mental health of children. To honour their education on the History of Arts. They are patrons of several museums and Art galleries.
In this way, they do their part to preserve both lost and modern artefacts. The most notable of all was the mental health awareness campaign 'Heads Together' that the two princes and Kate organized in April 2016.
MUST-READ LOVE STORY
FAQs
How did William and Kate fall in Love?
Kate and William met each other at St. Andrews University. Where both of them were pursuing their undergraduate courses. It was that time when Prince William fell in love at first sight with Kate Middleton.
Did Kate Middleton have a crush on Prince William?
Kate Middleton had a teenage crush on Prince William. Some reports say that she used to put Prince William's pictures on her wall during her teenage phase.
How long did William date, Kate?
Prince William and Kate Middleton got married in the year 2011 with a Royal wedding ceremony. Before that they dated each other for about eight long years.
Conclusion of Prince William & Kate Middleton Love Story
Every relationship teaches a life lesson. Likewise, the Duke and Duchess of Cambridge proved to the world that when it comes to love, families and backgrounds are rather immaterial.
Their long and happy relationship is a testament to the fact that love conquers all. And as we pray for them to continue to be content let us all try to be like them.
We should always remember to be uninhibited and forget all rules and fall in love. If that love is true, no power on this Earth can separate the two people.
What are your views on Prince William & Kate Middleton Love Story? Let us know in the comments section below!